Saturday, January 30th, 2010
We begin with Gavin's most recent haircut.  This was by far the most drastic haircut so far- he looked like such a big boy.  He wasn't really excited about it when we first got to the chair- it took Daddy and the haircut lady holding his arms while I pushed his little butt into the seat and strapped him in!  But once she bribed him a sucker, he simmered down and watched tv.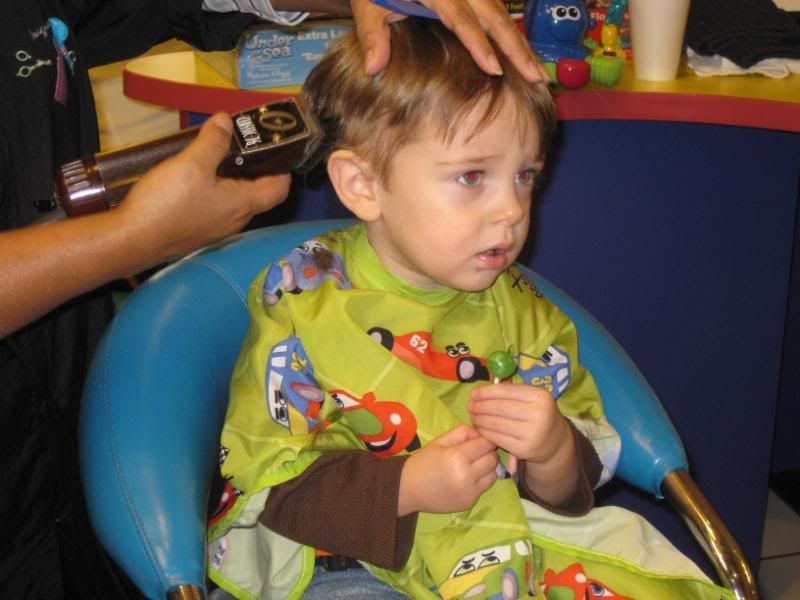 And here he is passed out in the carseat sporting his new do- hard to really see, but trust me, he was HANDSOME.  Of course, it's all grown out again and he needs another one!
Next up, we have Gavin's play area which has been recently revamped with the addition of his new Christmas presents- check out his art easel and Pirate Ship- those are his current favorites: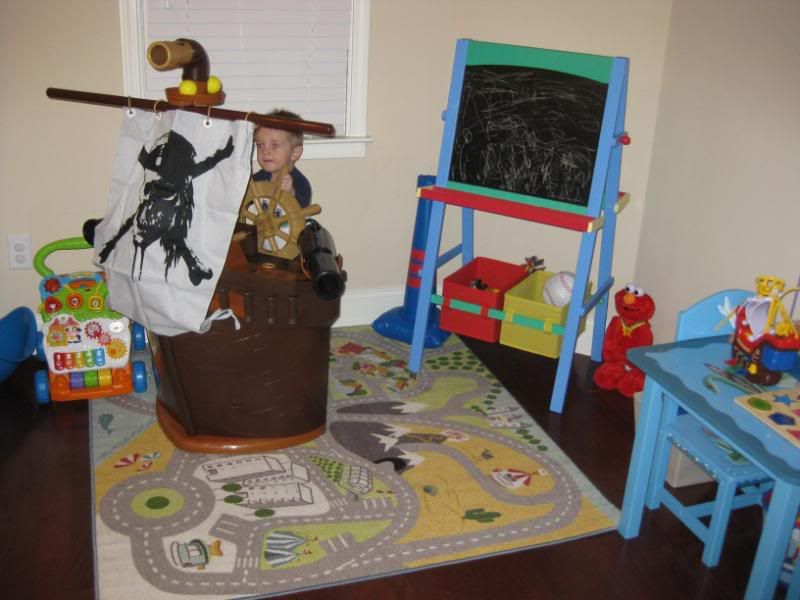 And here is a close up of the backside of that pirate ship: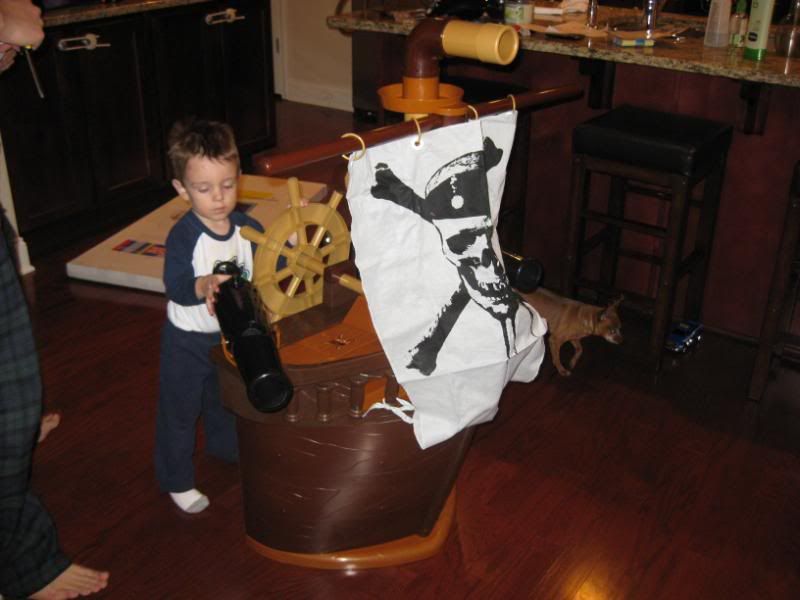 Now for some pictures from Wisconsin.  Unfortunately, we didn't take many photos- seeing as we were too sick to get off the sofa most days.  But here are a few of Gavin checking out the snow.  Also note the paci… this is the last time you will see that- we are now completely paci free!
It was very pretty though…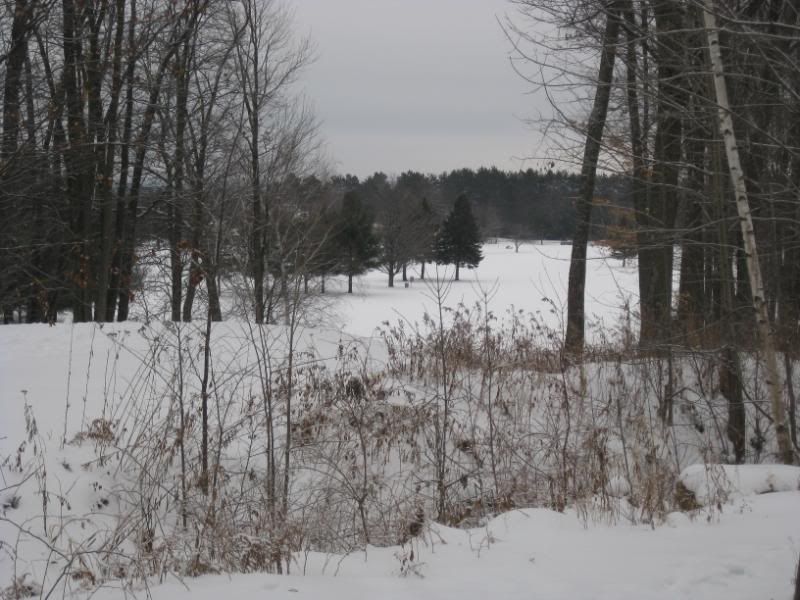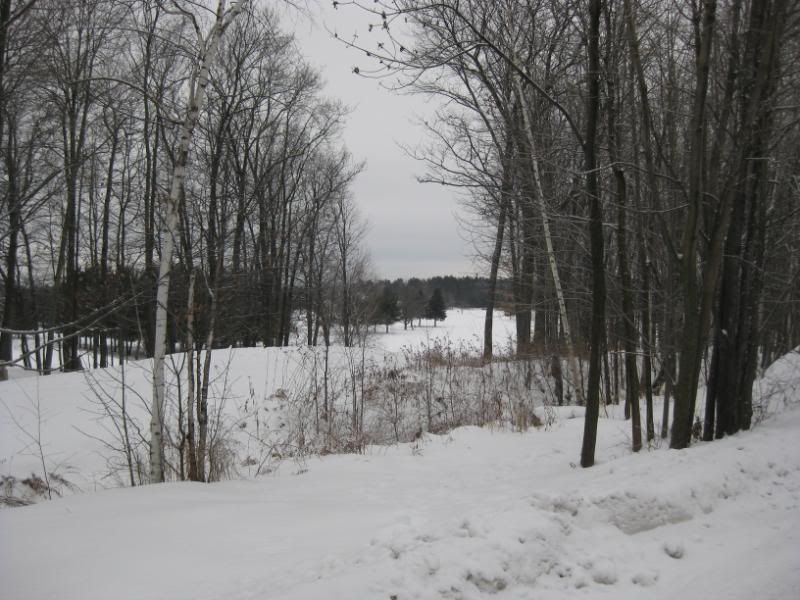 This is pretty much all Gavin wanted to do in the snow…
step in… step out… step in… step out…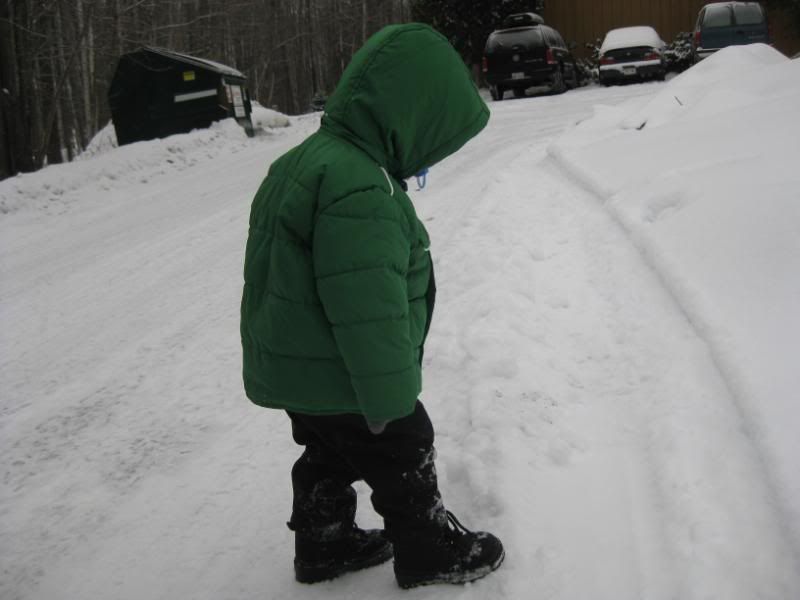 We have some videos too, so maybe I'll figure out how to upload them this weekend!