Saturday, December 19th, 2009
Well, we are supposed to be at a wedding tonight.  Sorry about that Joey and Stephanie!  The ceremony was great and what we saw of the reception was stunning.  Best wishes for a long and happy marriage…. and can one of you send me your address so I can send the gift?  We forgot to leave it!
We started the evening out at the wedding, but a certain someone did not want to behave… so we had to leave.  Mommy was not amused.  But the good news is that this gives me time to update the website one more time for 2009.  Can you believe that Christmas is less than a week away?  Or that this year is almost over?  I knew that time would fly once we had a baby, but man, it still catches me off guard sometimes.  Things are going to be even more crazy than usual for our Christmas this year, so if we don't get to see you all we really hope you have a very Happy Christmas and New Year!  On to the pictures from the last couple months:
Gavin went through a really cute phase where he was obsessed with balloons.  He would just carry it around the house and hold on to it all the time.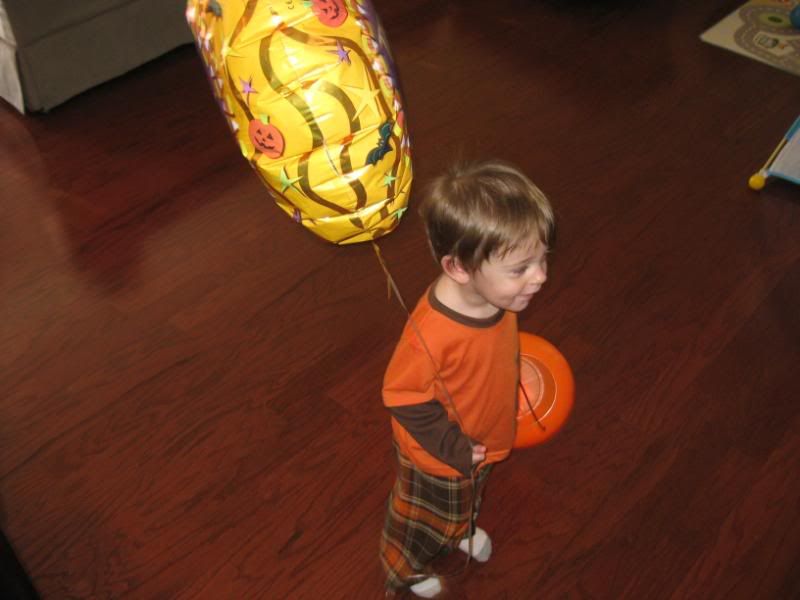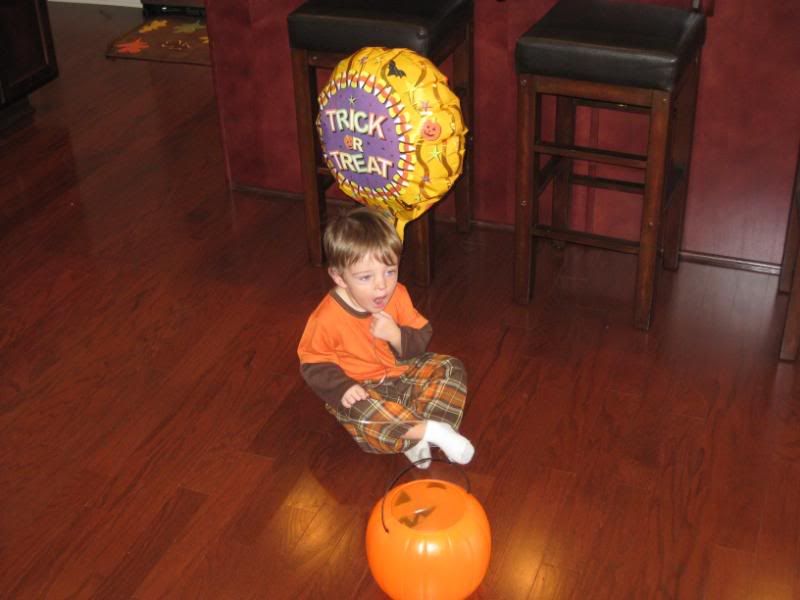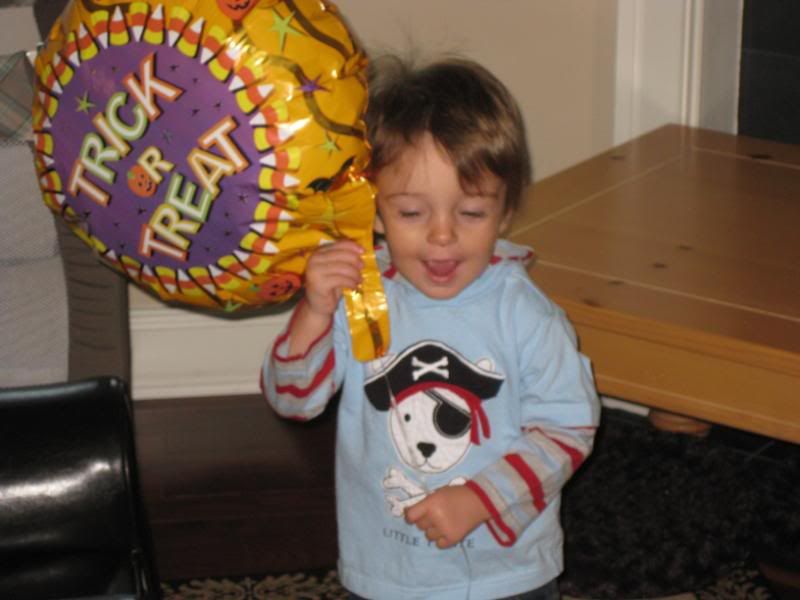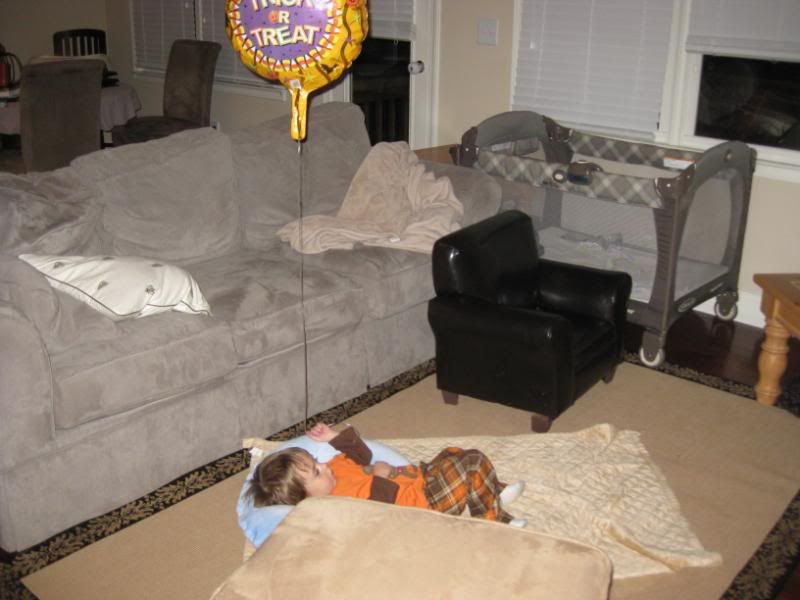 We started out November with a trip to visit Santa.  Yes, we had to visit him early because he is a very busy man.  This is not just any Santa- this is the famous Phipps Mall Santa.  I had to make an appointment in September- they start taking them on the website at 12 am and by 10 am the next day, all that I could get was a weeknight in early November.  Yeah, he's that popular.  Here is Gavin ahead of time… writing his wish list- he loves to scribble: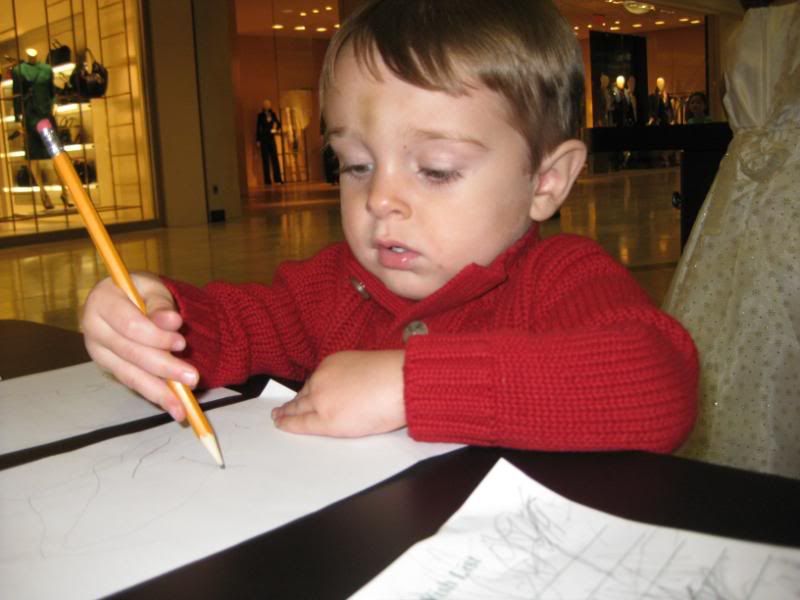 And here is Coralyn in her pretty dress and pigtails: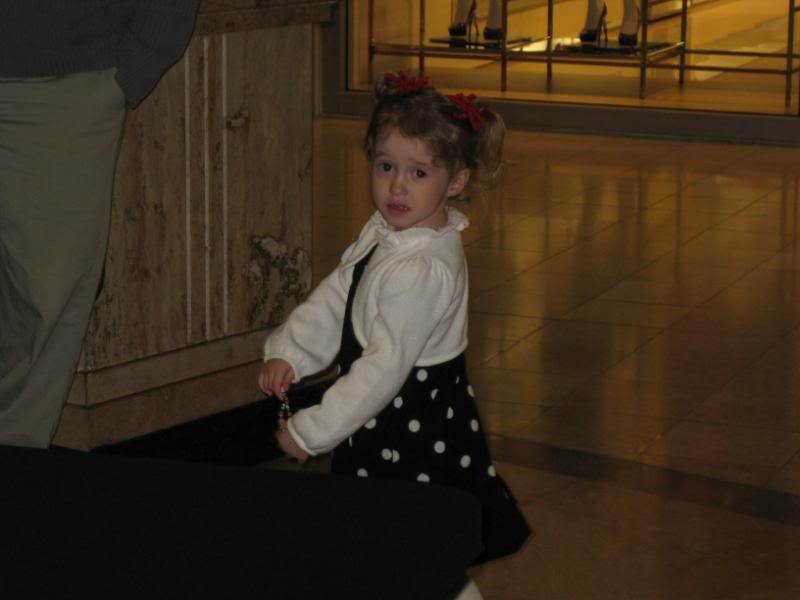 She did great with Santa… but Gavin- not so much.  He started shaking his head and saying "NO NO NO" as soon as we started to approach Santa.  We didn't even get a picture of him alone because he was crying so hard and actually tried to throw himself off Santa's lap…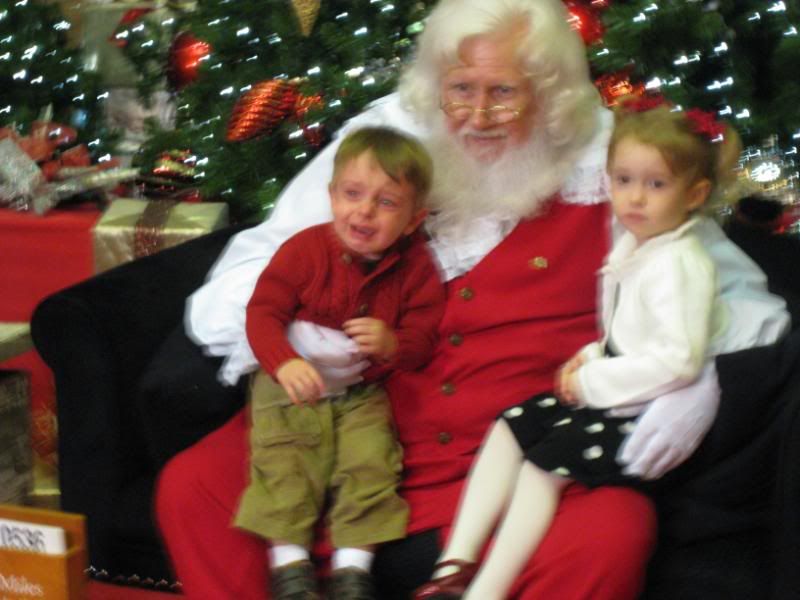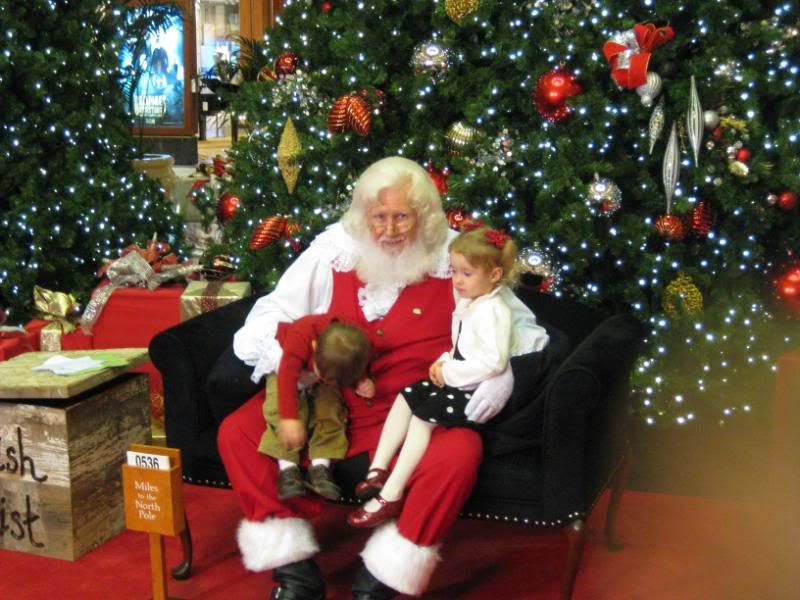 He was fine as soon as we left Santa though…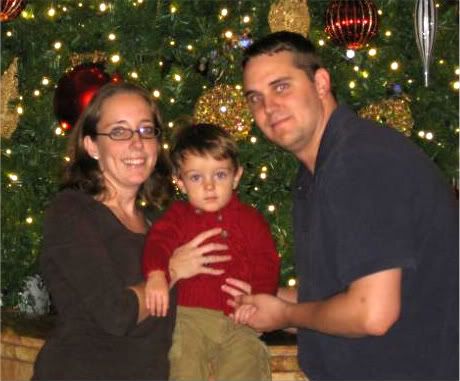 Then we headed over to the Pink Pig.  Gavin and Coralyn are so sweet and gave each other a big hug…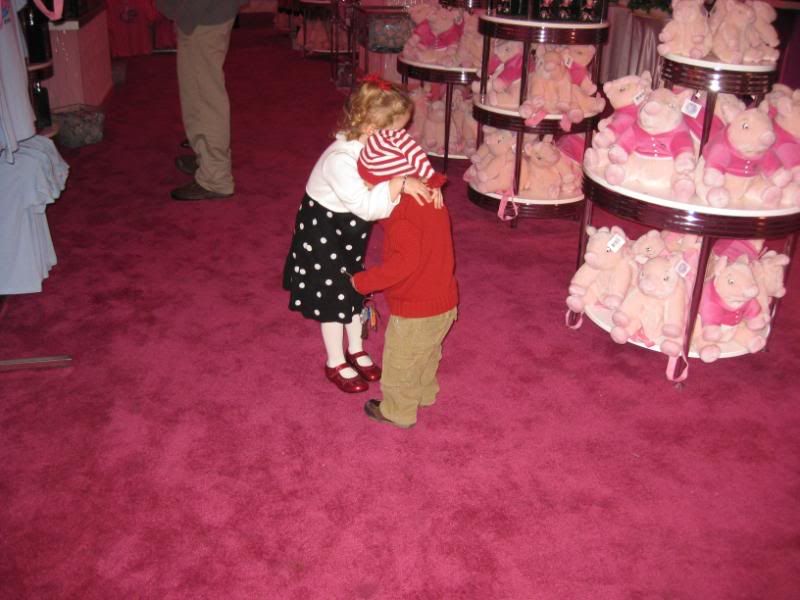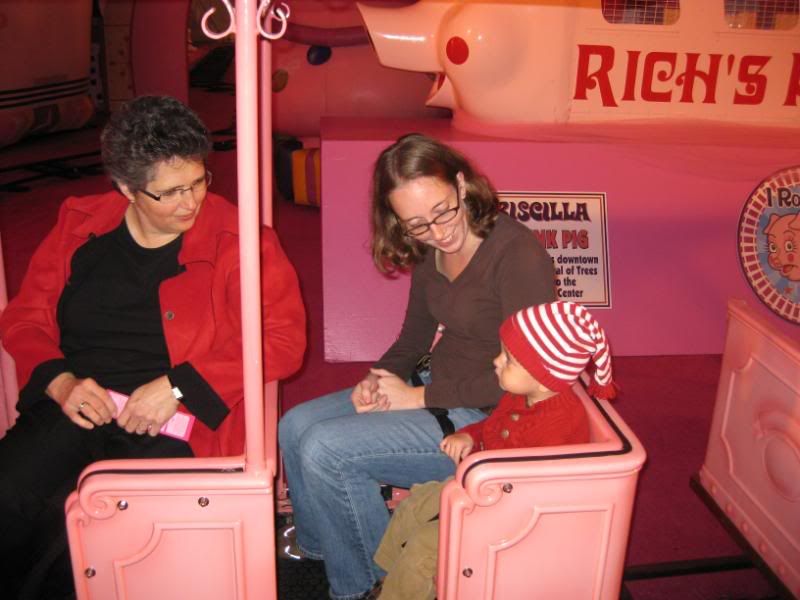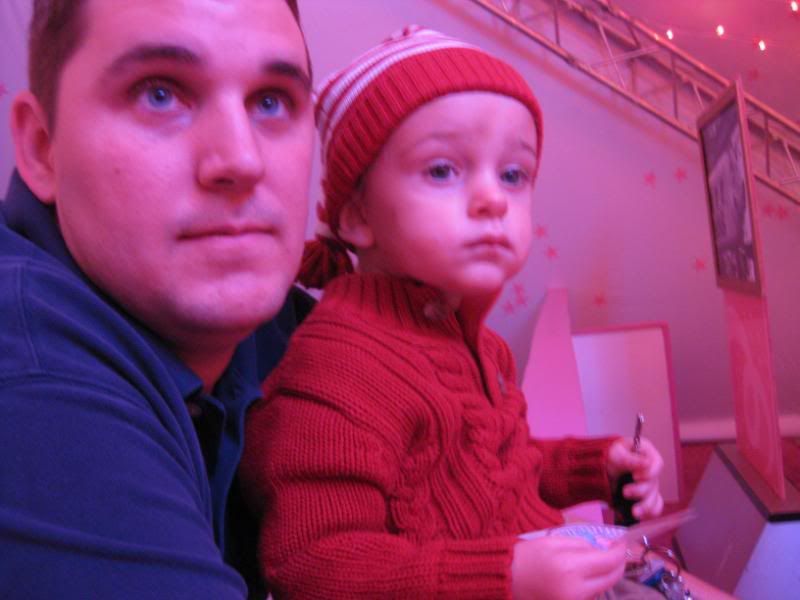 OK now this is just a funny pose: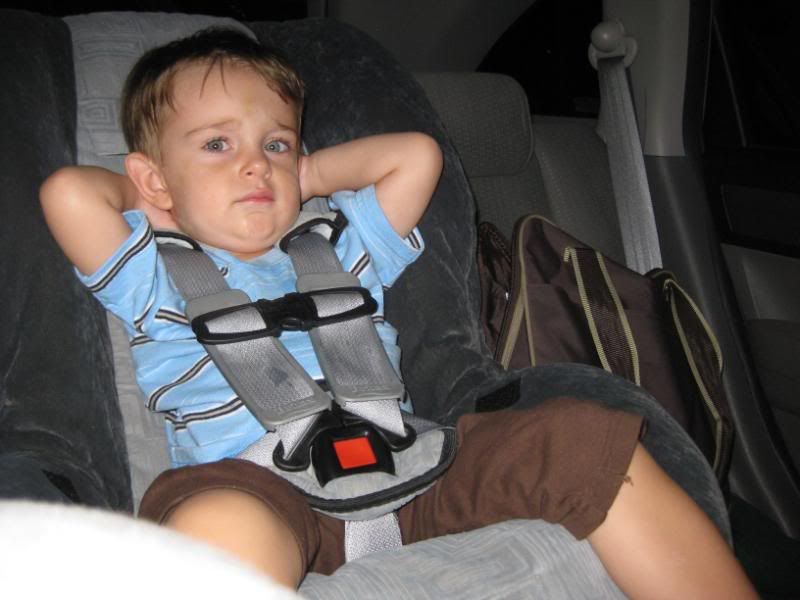 Another picture of Gavin and his balloon infatuation:
Then we did a mini-session with Jody from Jodylynn Photography.  She did our fall pics last year too and man, I just love her!  She just captures Gavin so perfectly!  Can't wait to use her again next year!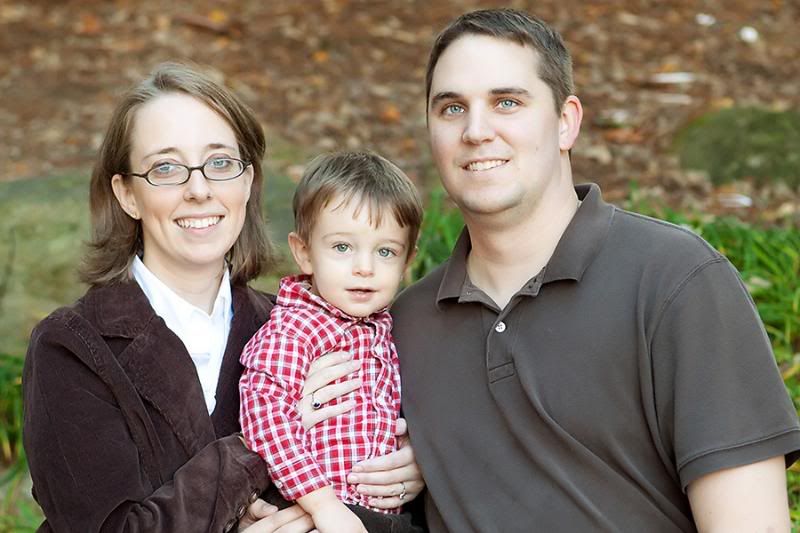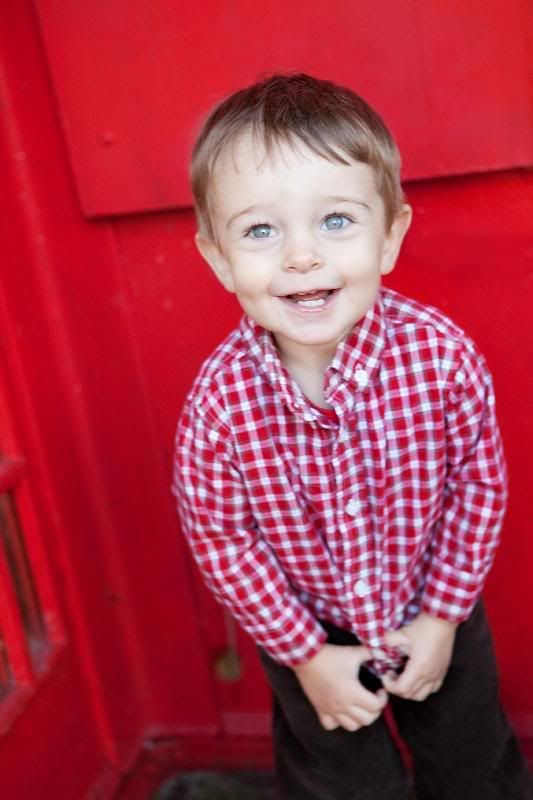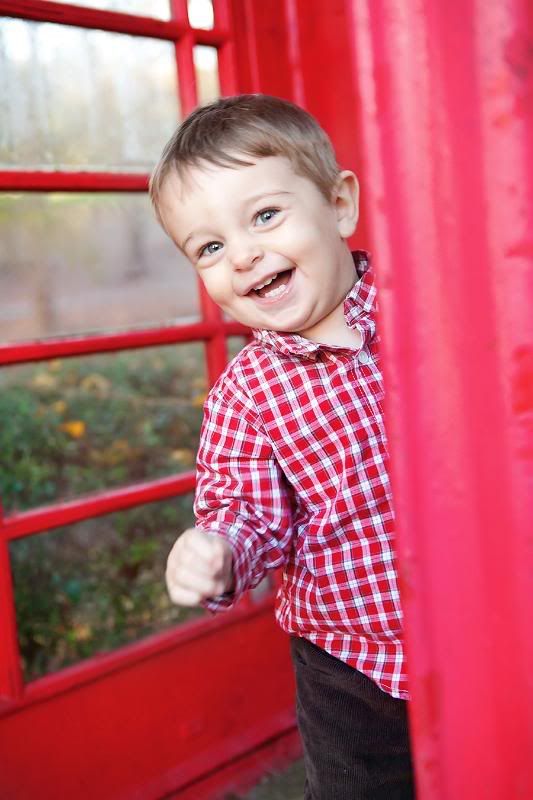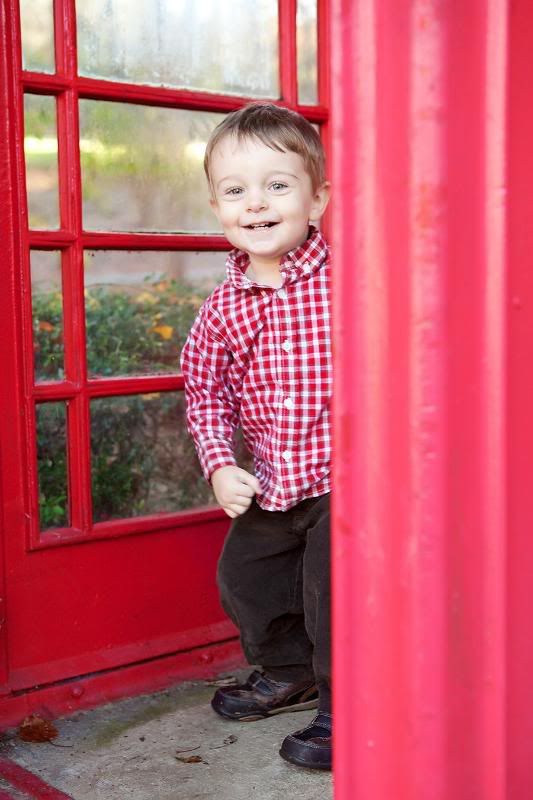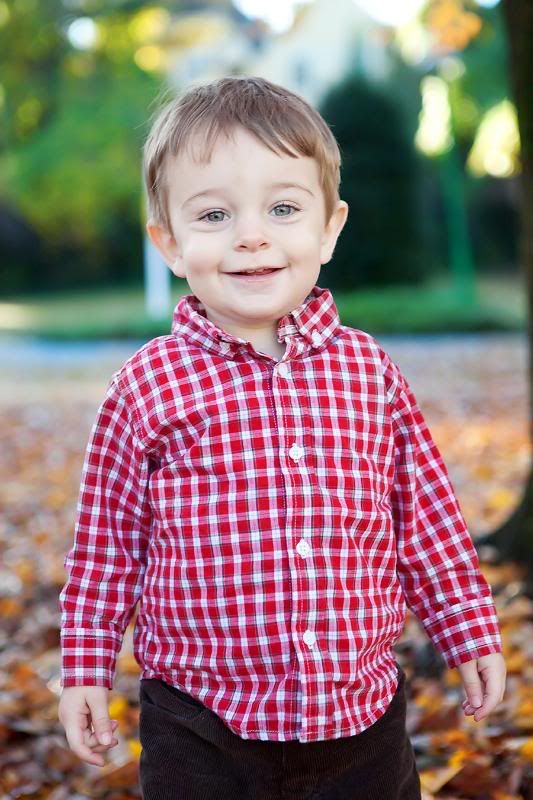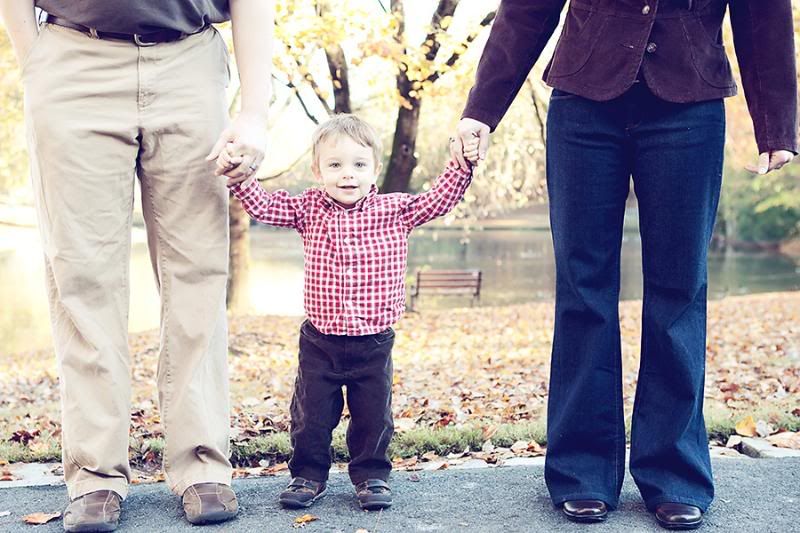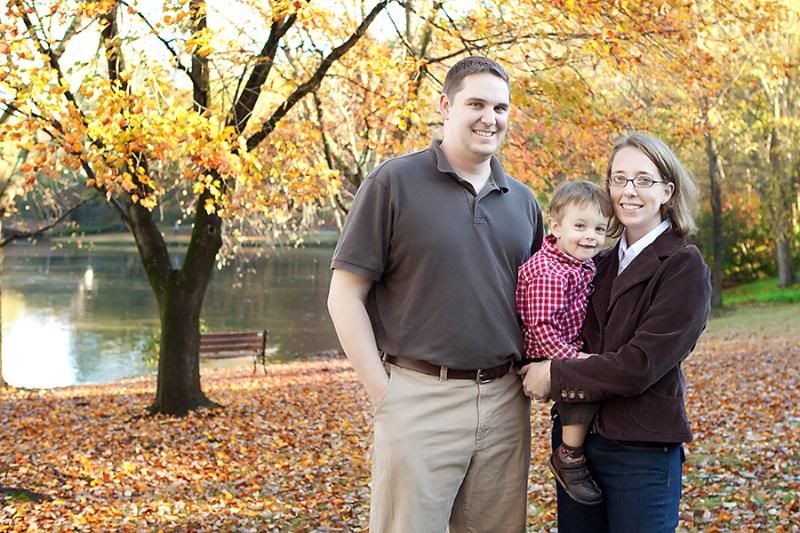 So into December… I did a quick shopping trip with Granny and Corrie and Coralyn.  We left the boys at home.  Corrie and Coralyn went for a little train ride around the mall…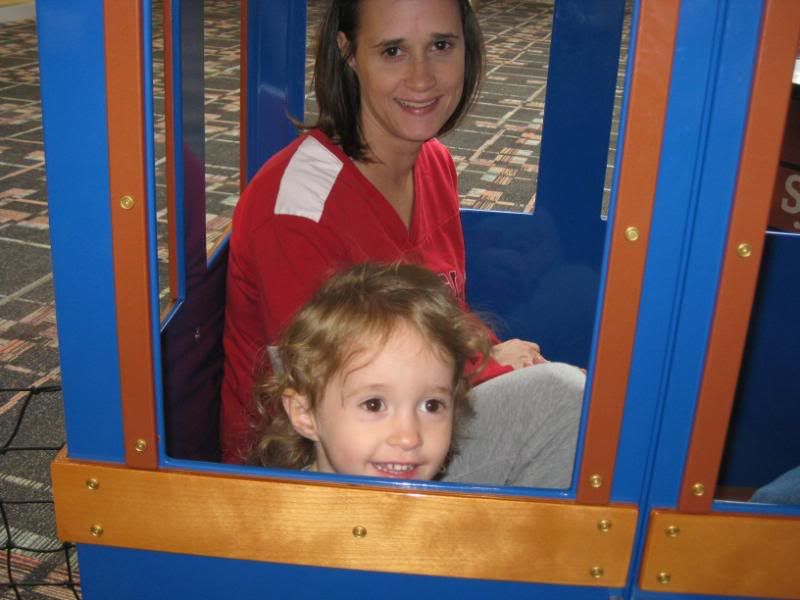 Here's a picture of our Christmas Tree.  I really wanted one of Gavin standing in front of it, but he would not cooperate (anyone noticing a theme here?  We are definitely in the terrible twos!)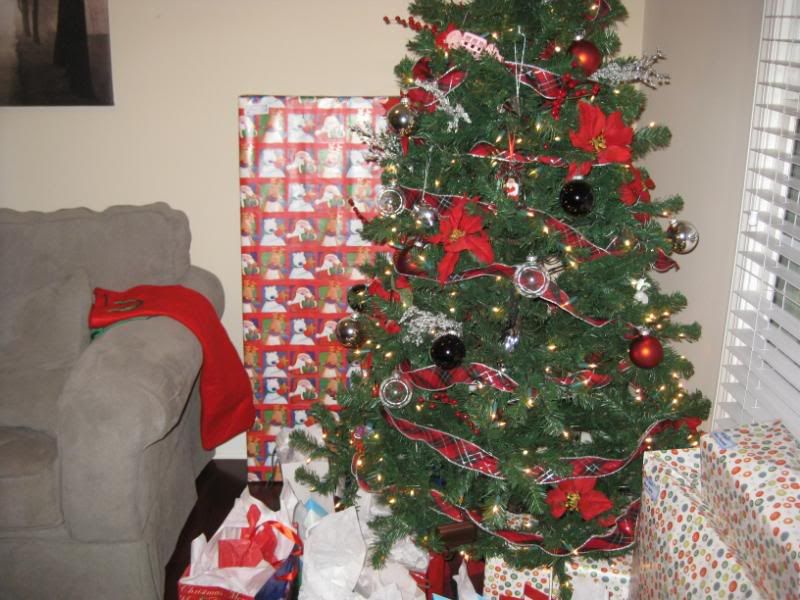 Gavin also did not want to cooperate with any of the adorable hats I bought for him…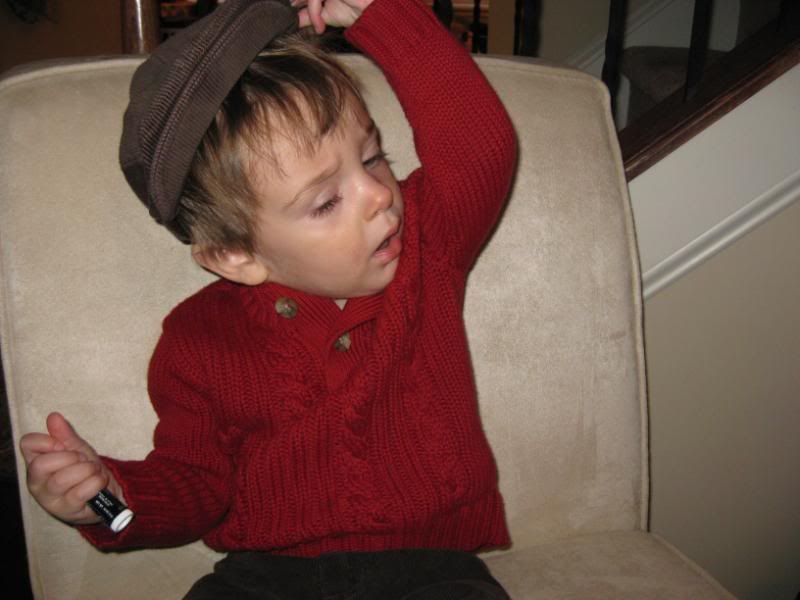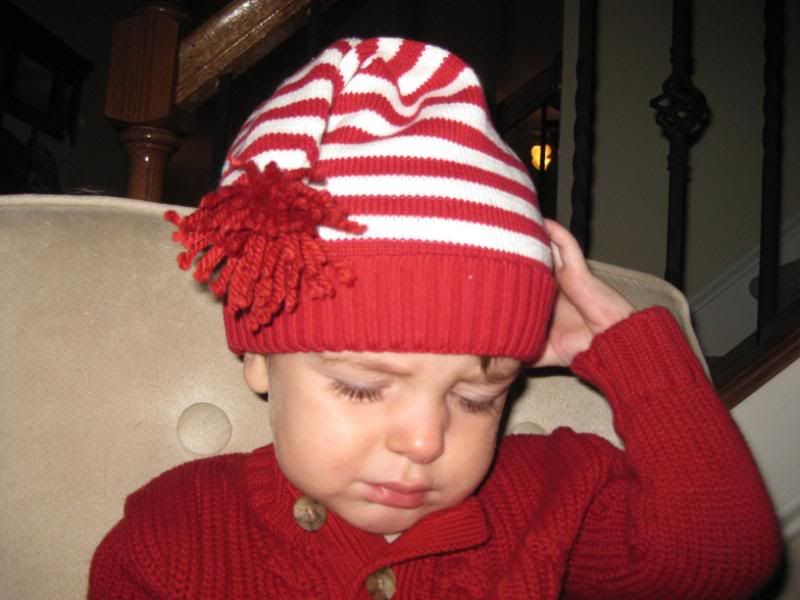 Yeah, Wisconsin is gonna be FUN if he won't even wear a hat!
I did manage to get a few cute pictures of him tonight in his little tuxedo… notice that I had to bribe him with a giant sucker to get him in front of the Christmas Tree… whatever works!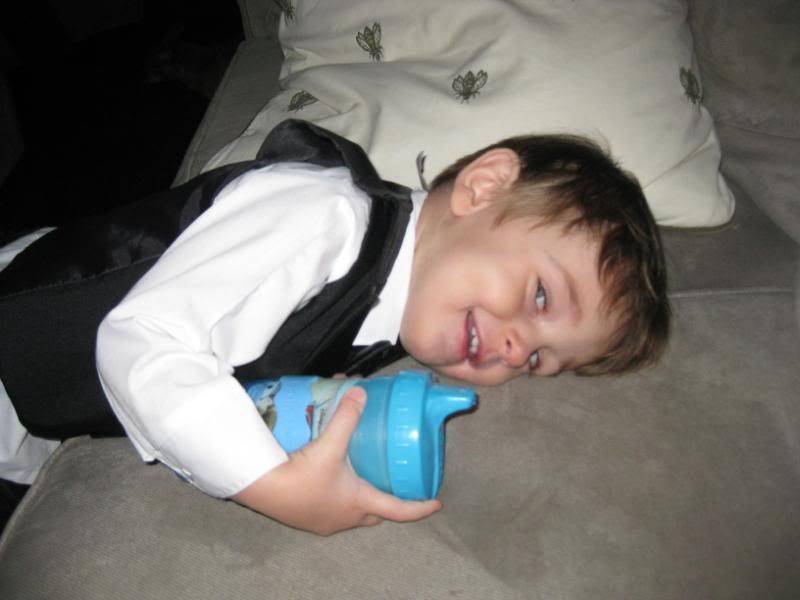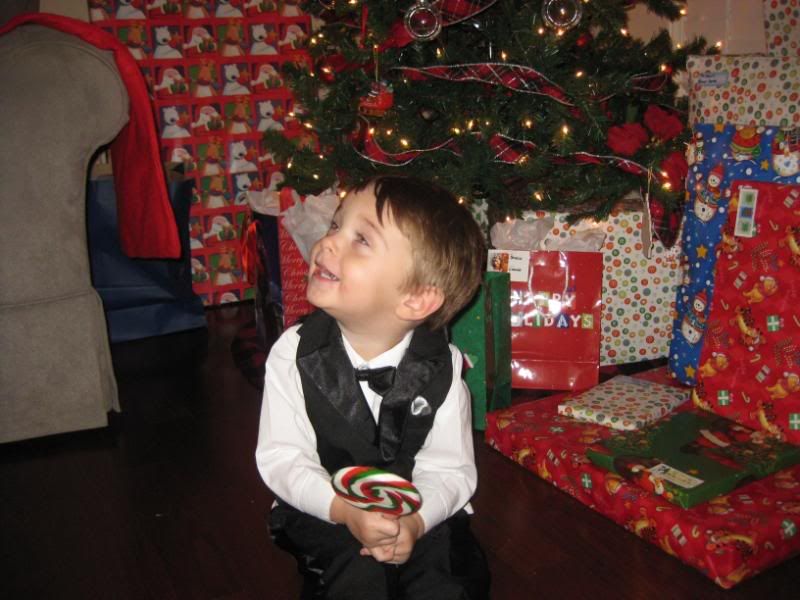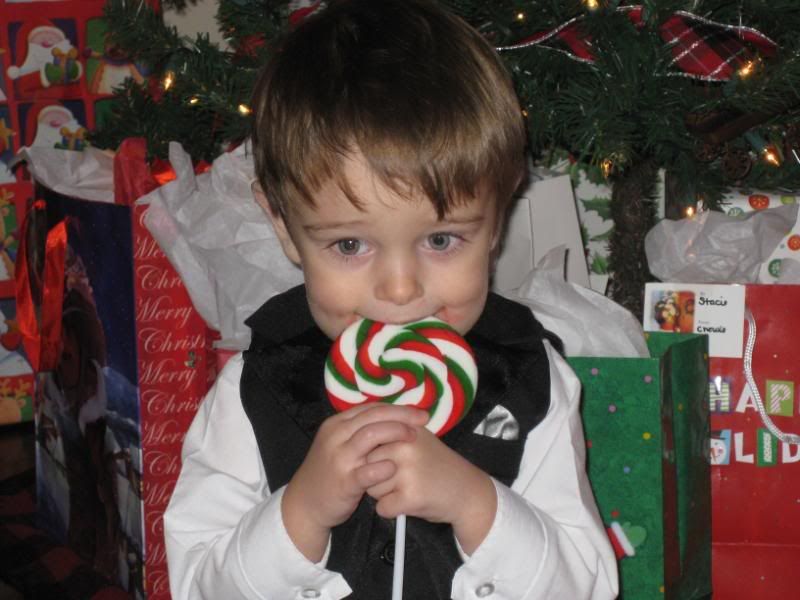 MERRY CHRISTMAS EVERYONE- STAY SAFE AND WARM!!!!  SEE YOU NEXT YEAR!