Sunday, September 27th, 2009
Can you believe it is almost October?  Or that Christmas is less than 3 months away?  Craziness.  So what's new with us?
Bryan and I went to visit Grandma at the end of August.  Gavin wasn't able to go since he had just had pneumonia and I was too afraid he would get sick again since he always gets sick when we travel.  But, it was a great trip and Bryan and I really enjoyed our time alone and with Grandma and everyone else.  The weather was gorgeous- like fall- and I was in heaven!  We were really glad that Gavin wasn't with us on the flight home when we were diverted to Huntsville for 3 hours! 
September started off hard with the death of my Grandad Williams.  He has been sick for a very long time and I know that he is resting peacefully now, and that is a great comfort to us all.  But still, we all miss him very much.  I still can't believe that Bryan and I have been so lucky to have had our grandparents with us and such an active part of our lives for long.  Sometimes it is hard not to take it for granted- but the truth is, we are soooo blessed.  Gavin has got to be the luckiest boy in the world.  He was born into a family with 4 living grandparents and NINE living great-grandparents.  Sadly that number has gone down to seven in the last few months… but still- such a blessing. 
Last week, we all went back to Disney World with Nonnie and Grandpa and Grannie even came down for the day on Sunday.  We had such a great time and we are already excited about planning our next trip!  Disney never gets old to us.  We love it more and more everytime we go!  I think all of the pictures this month are from Disney… we got some good ones so I hope you all enjoy!
Getting ready to go into the Magic Kingdom…
Riding on Aladdin's Magic Carpet Ride: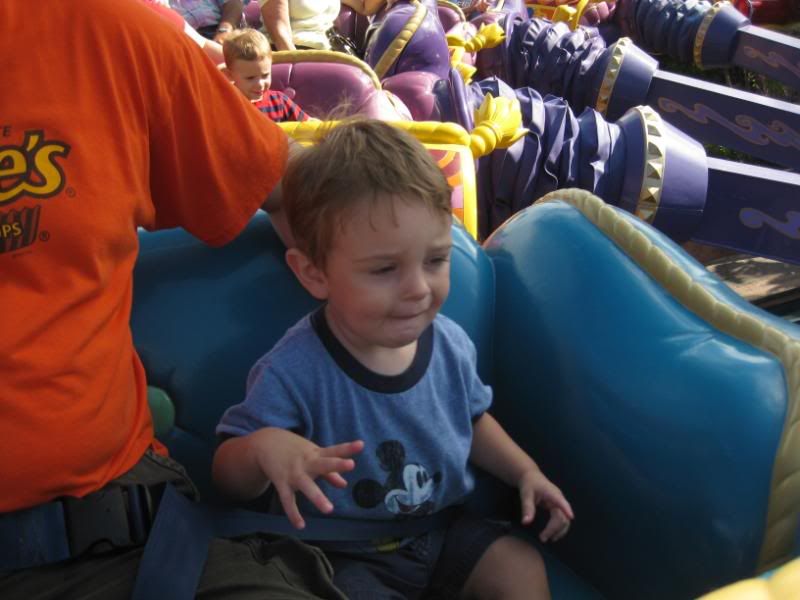 Gavin liked the parade: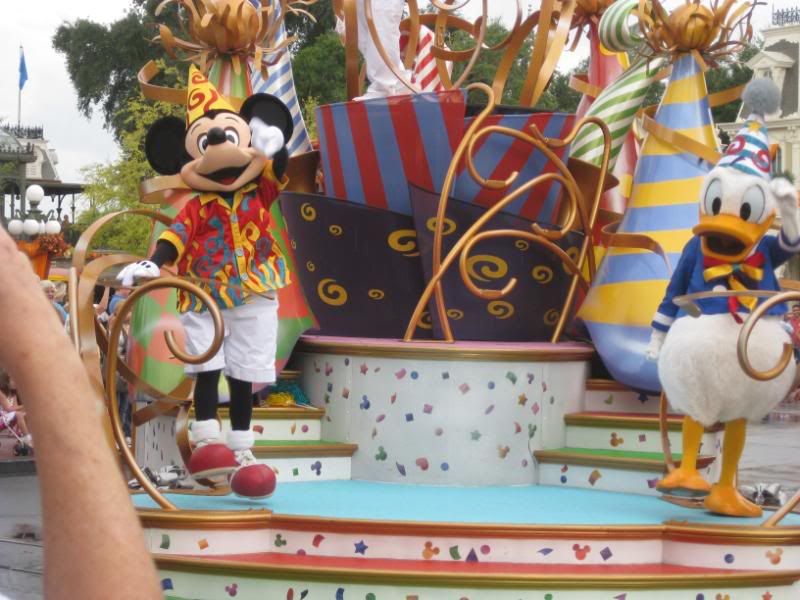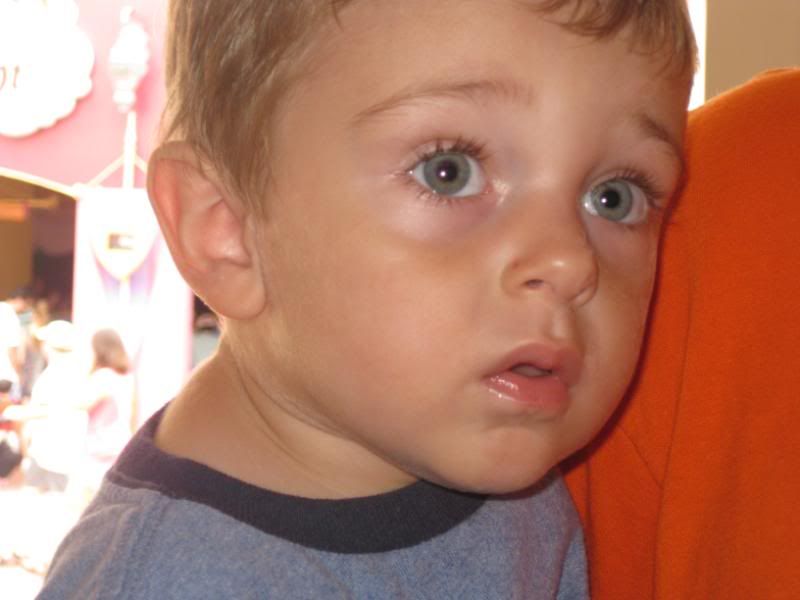 Now this is fun… here is a picture of me and Gavin in it's a Small World this year: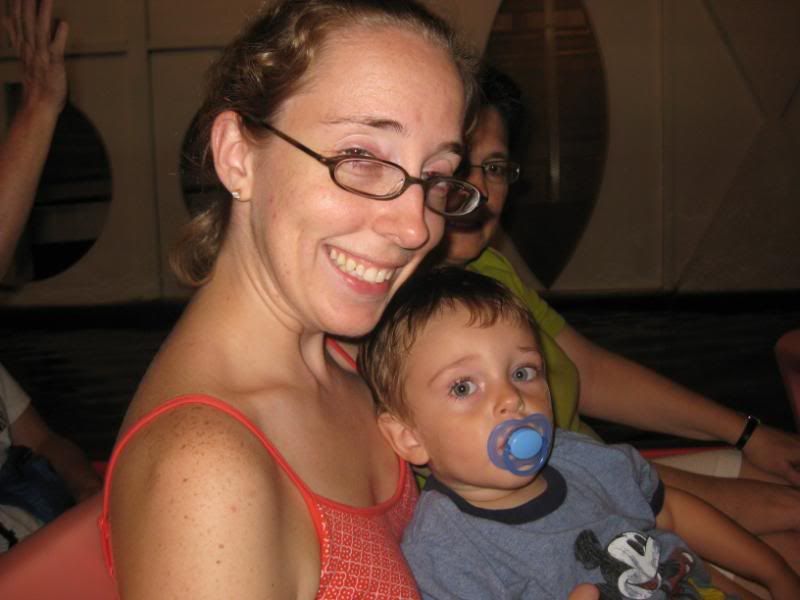 And from last year: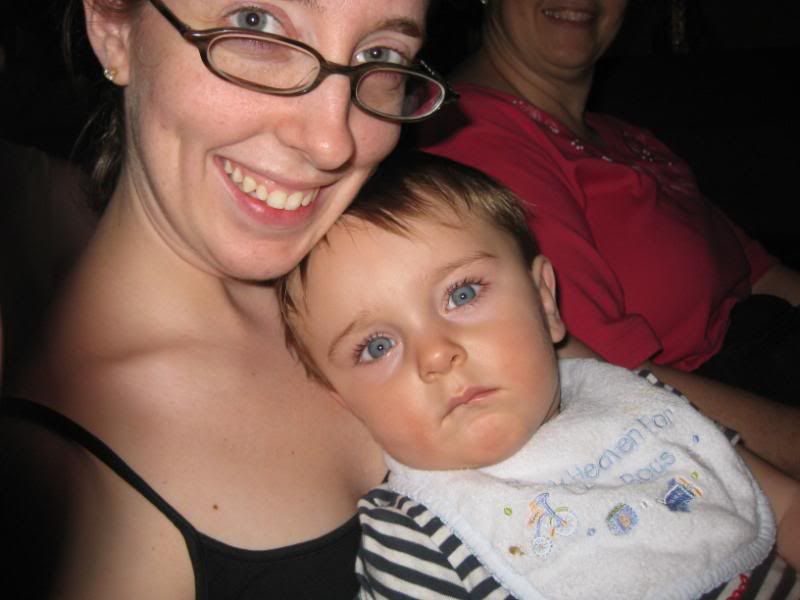 At least he was a little more alert this time… altho not much!
Riding on the carousel with Daddy: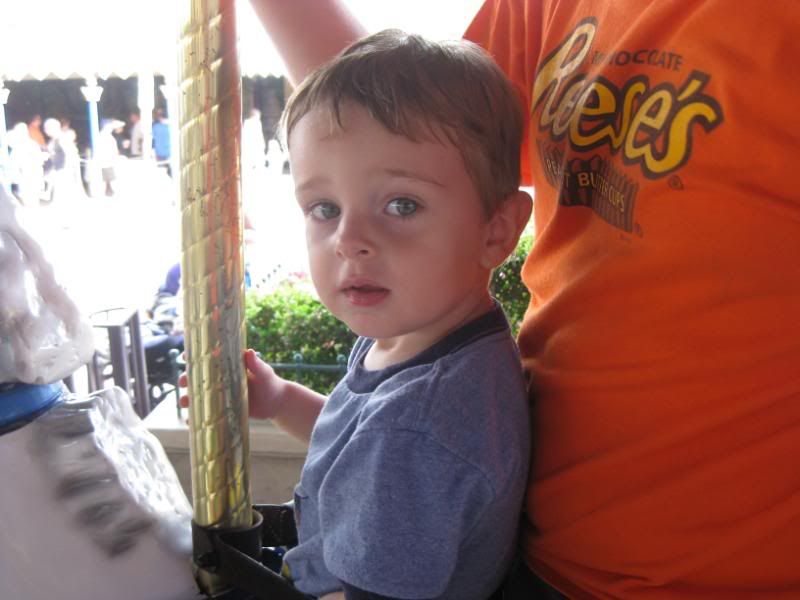 Wearing his cool 3D shades for Mickey's Philharmagic show: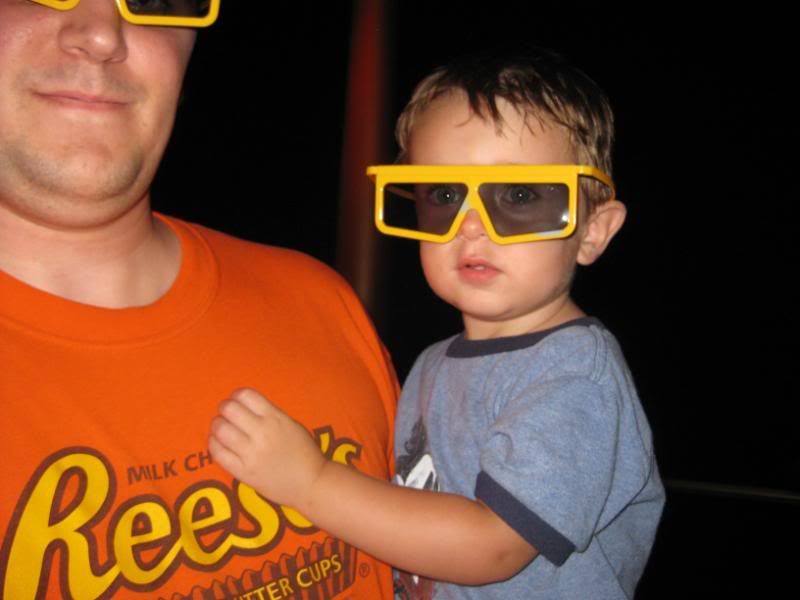 Gavin's favorite part of Disney World was the play fountains.  He LOVED them and we had to stop everytime we passed one!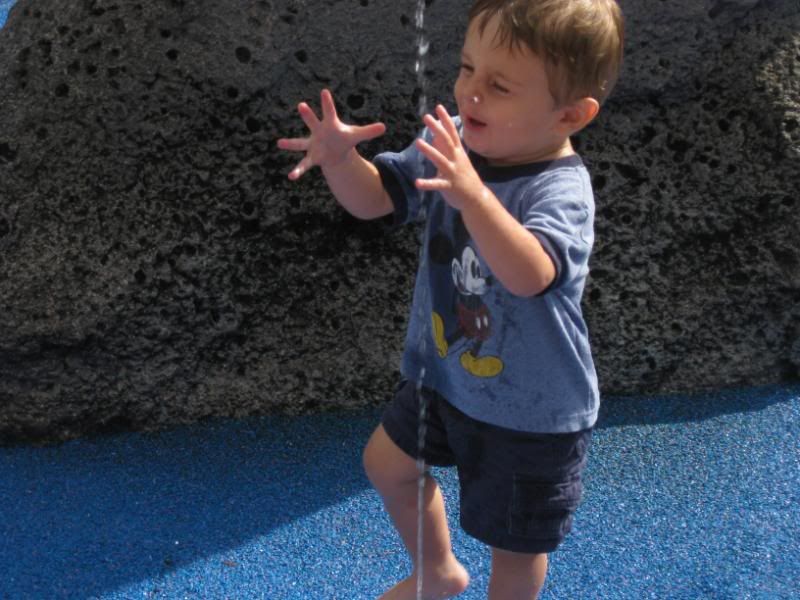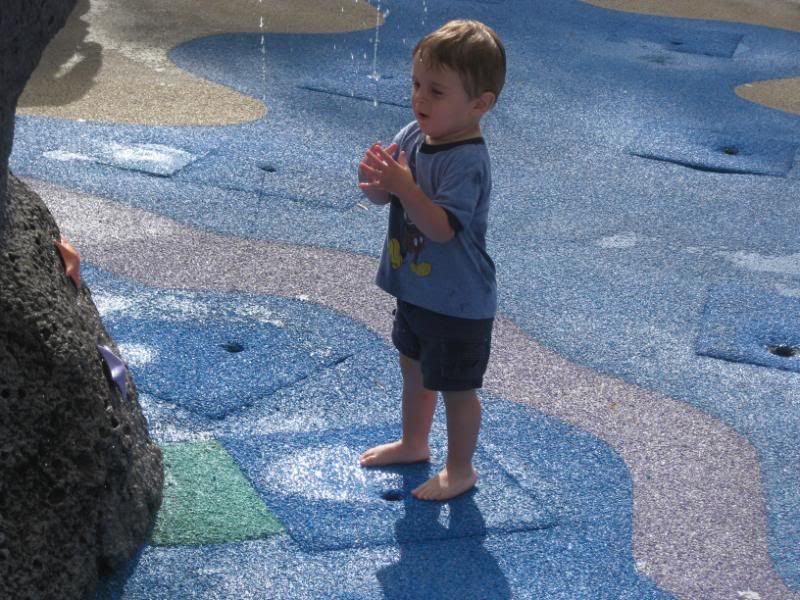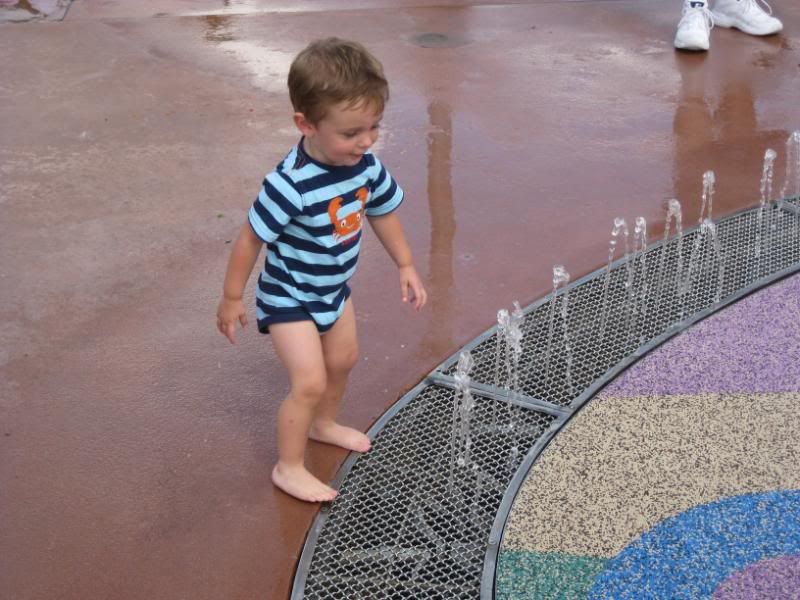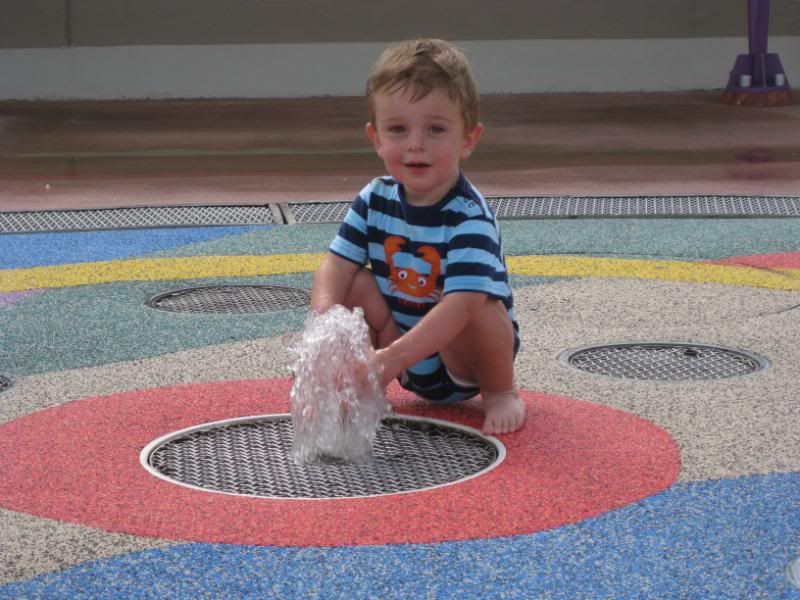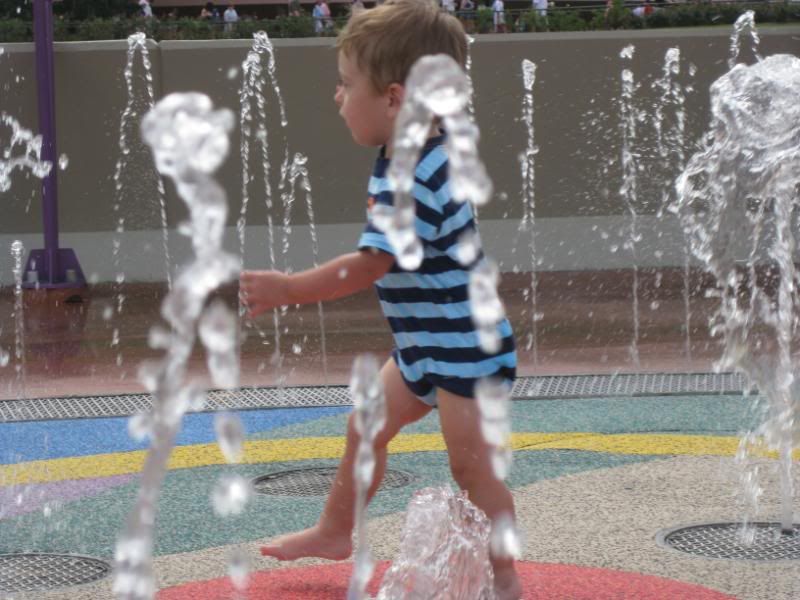 He wasn't so sure about the characters at first… but eventually warmed up to them enough for some pictures…
Chip: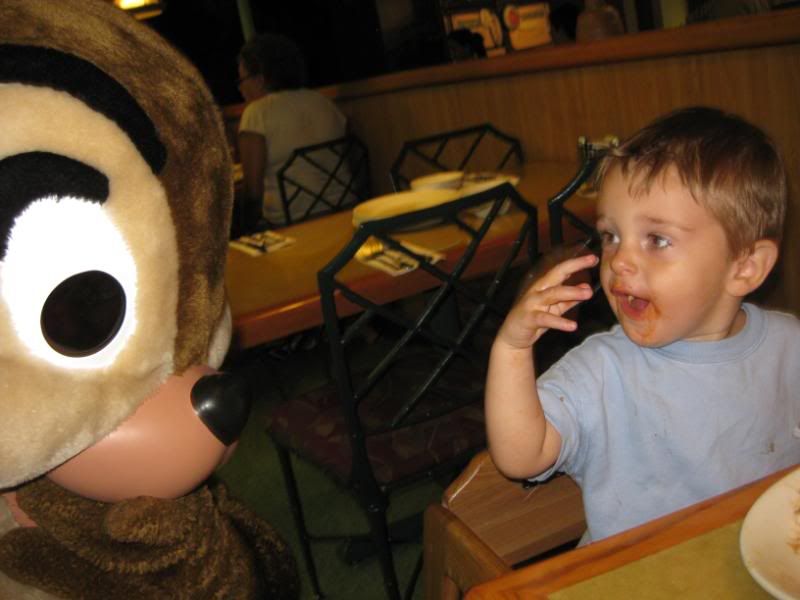 Dale: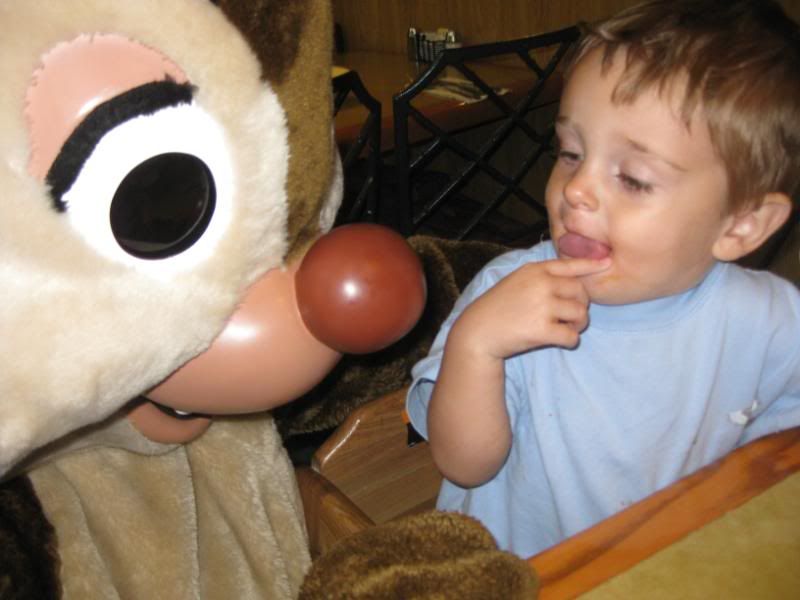 Pluto:
And finally… Mickey himself: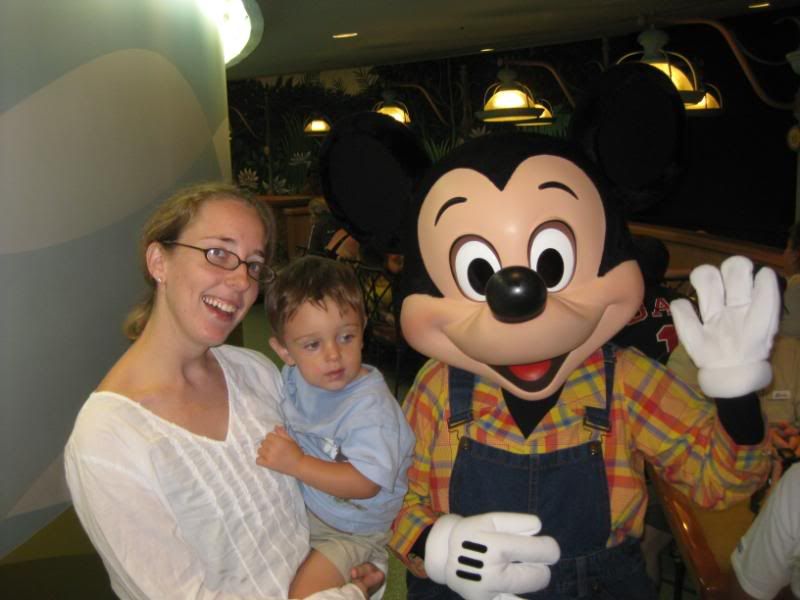 Gavin at the Finding Nemo ride at Epcot: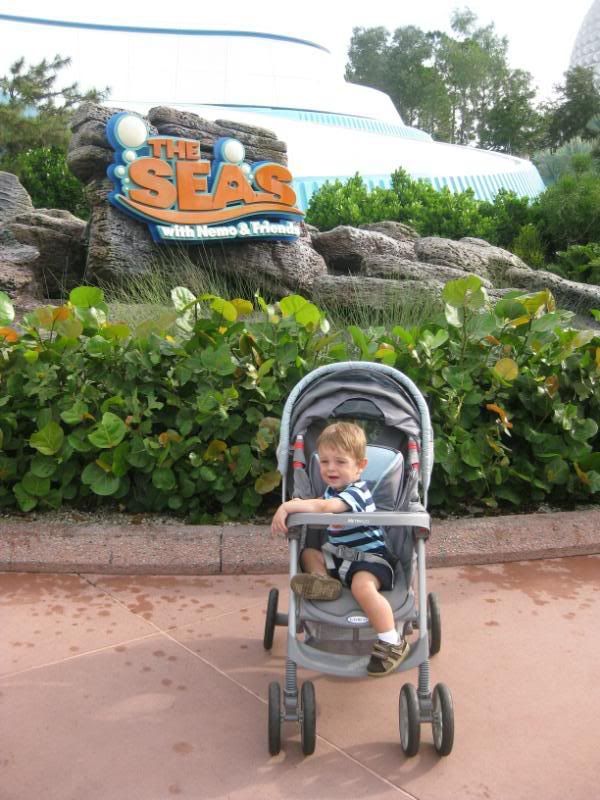 Can you spot the wonderful seagulls from Finding Nemo?  "Mine…mine, mine!"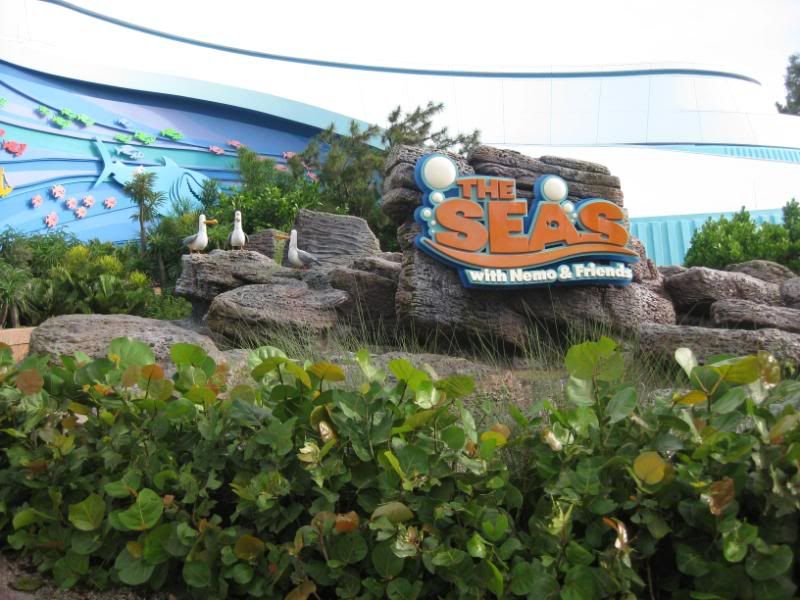 Gavin at the Living Seas:
Playing at the Imagination Ride: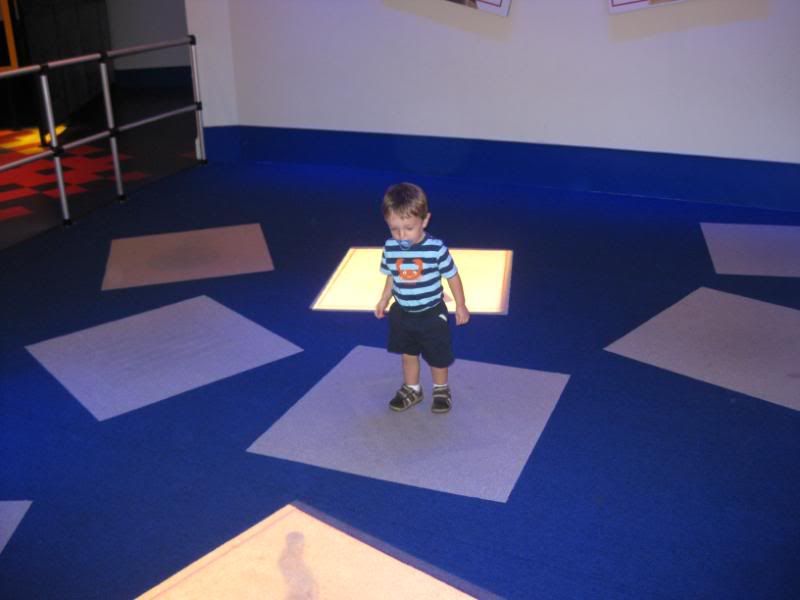 A silly picture from Germany: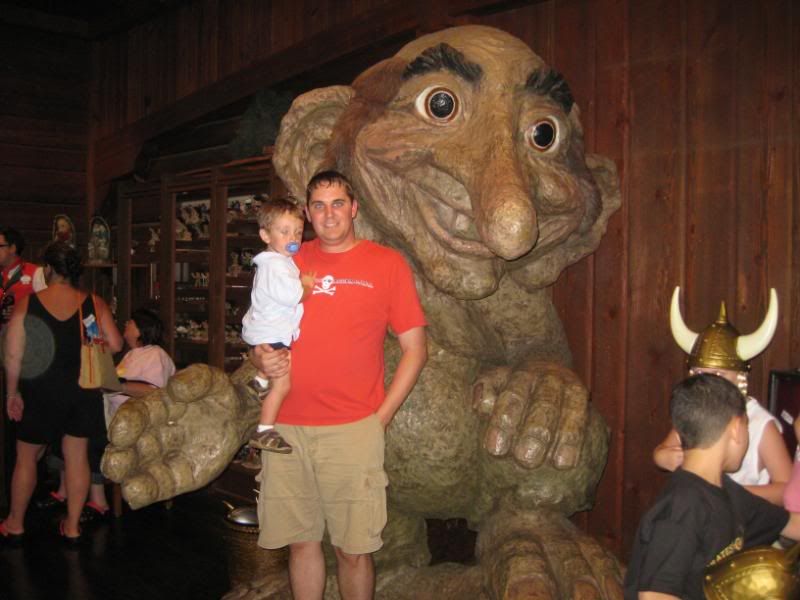 Playing in the water at Typhoon Lagoon: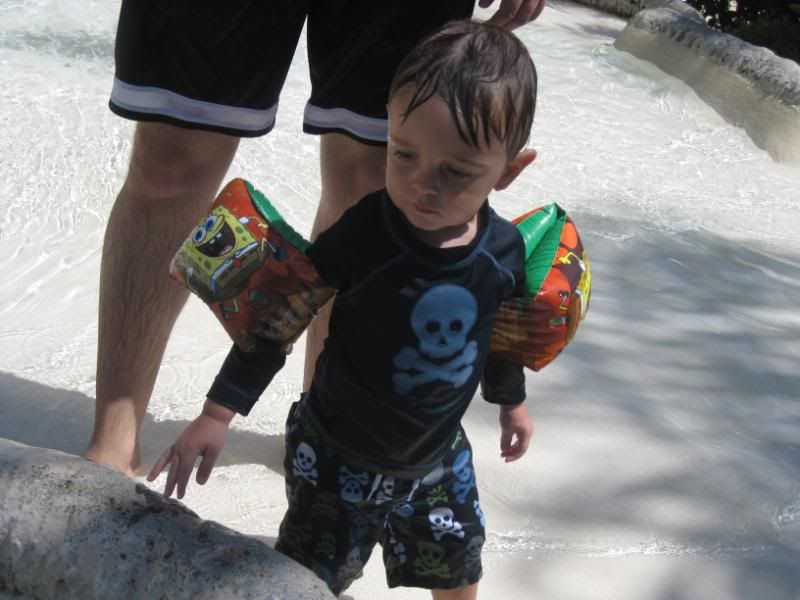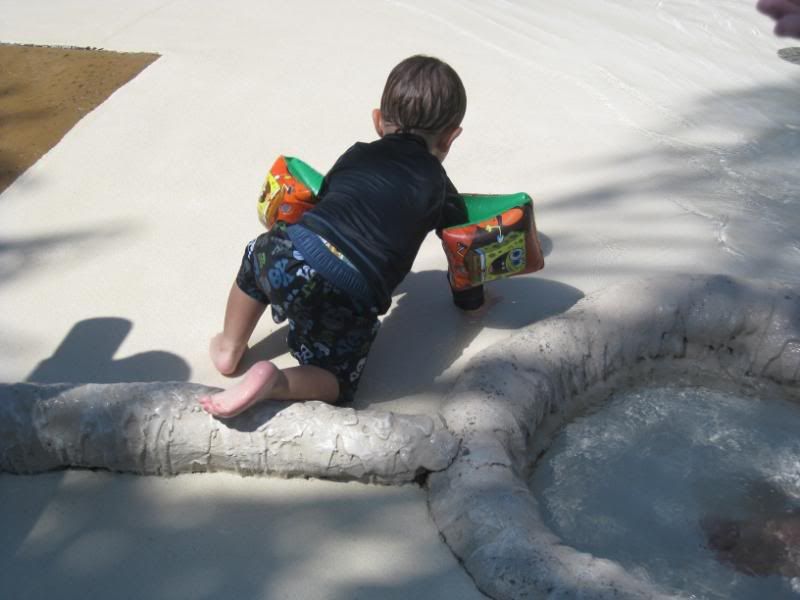 Grandpa and Nonnie waiting for the bus…
This was the first time we've visited Disney World in the fall.  There were lots of fall decorations throughout the parks: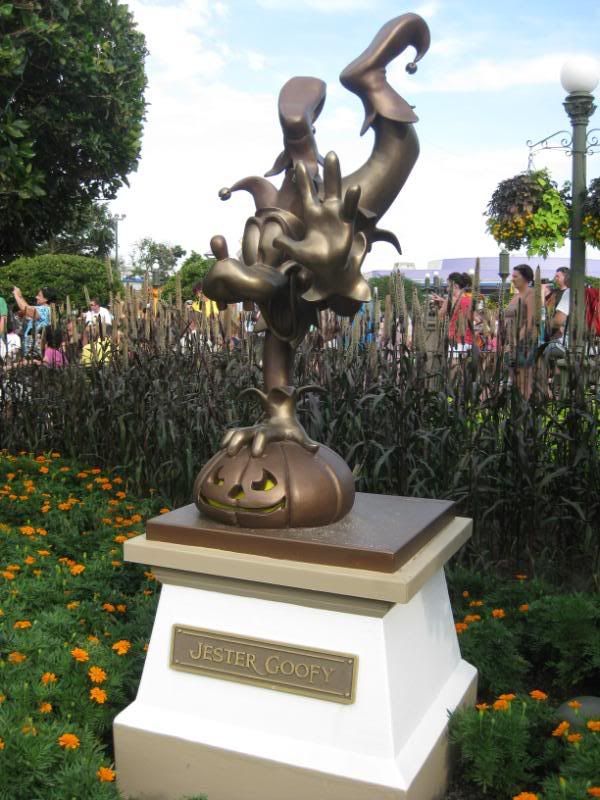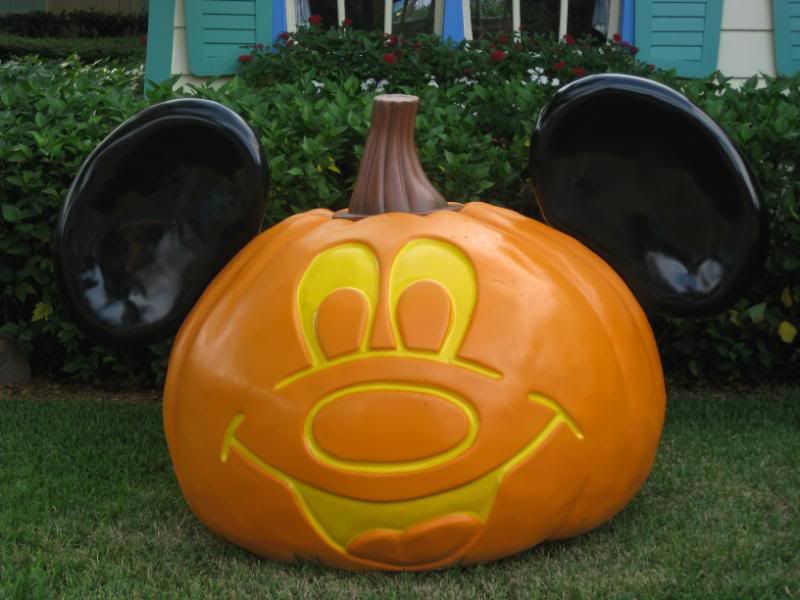 Gavin had the best seat in the house:
So that he could see the show:
Dumbo was another big hit!  Or as Gavin calls it: DUH-BO!!!!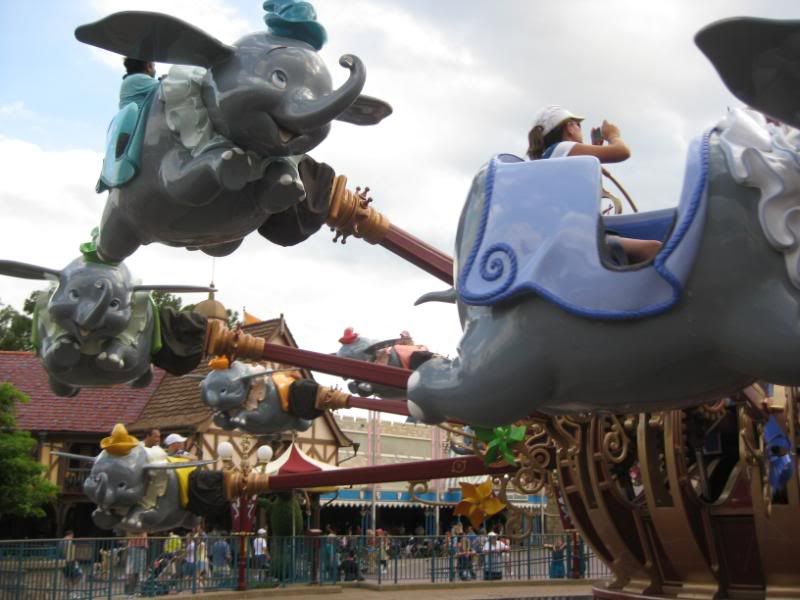 It was kind of hard to get an actual photo of Gavin on the ride… this was the best we could do:
After Duh-bo, Gavin was hysterical because well, the ride only lasted about 15 seconds and apparently that was not long enough.  So to appease him, we went over to the Pooh play area: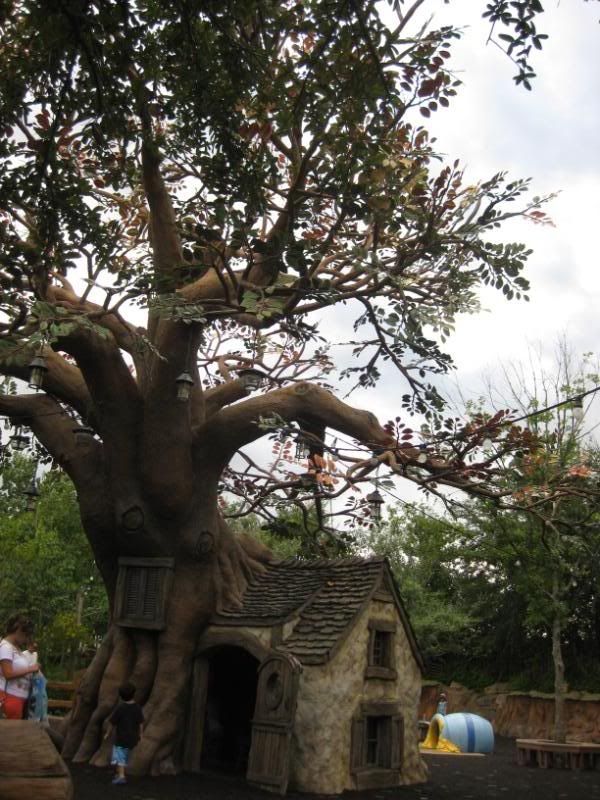 Except we didn't realize that there was a water play area there.  We didn't have an extra set of clothes… so Gavin didn't get to play in the water.  OH MY GOD… did he scream!
So I went to the bathroom and when I came back… this is what I found: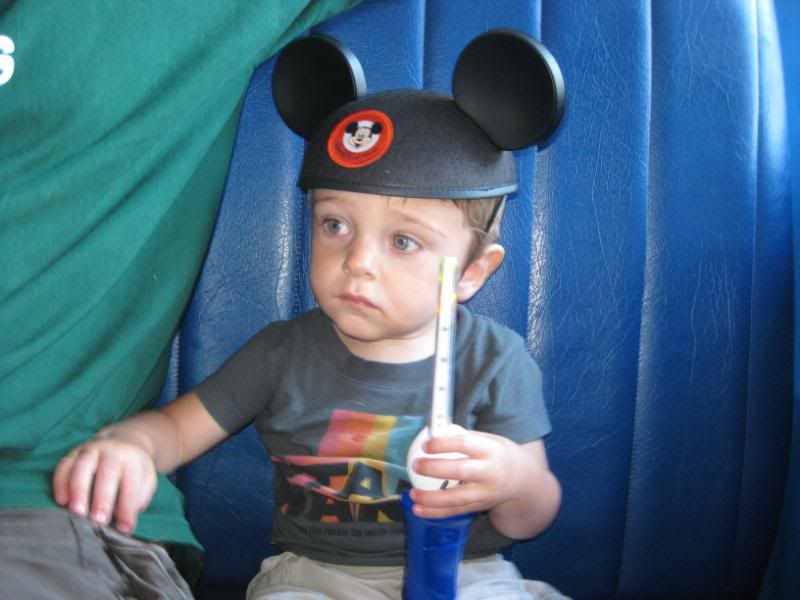 He held that thing for the rest of the night.  It was so cute!  Yes, we are THOSE parents who bribe their kid with light up toys to get them to stop screaming in Disneyworld
  And proud of it.
And this picture just made me laugh:
Apparently, the flash scared him?
And Bryan thinks Gavin's face in this one is hilarious: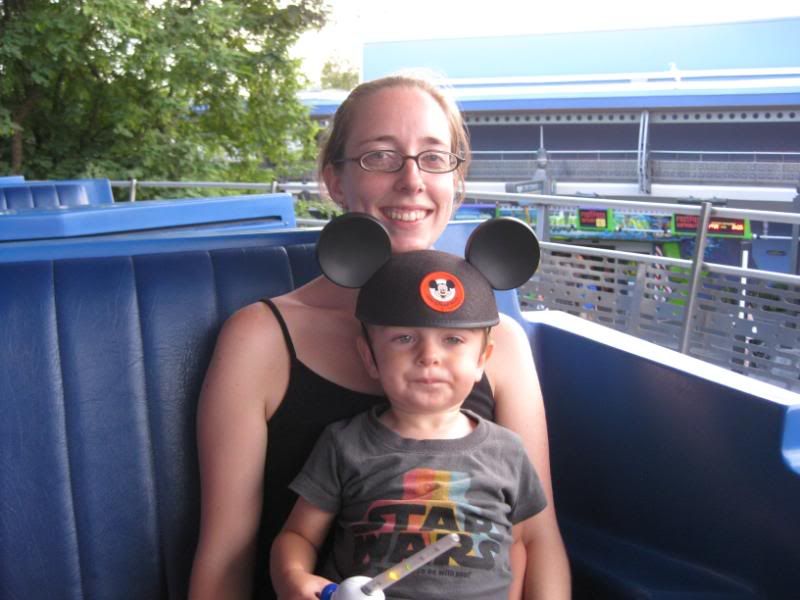 Again… how cute is he???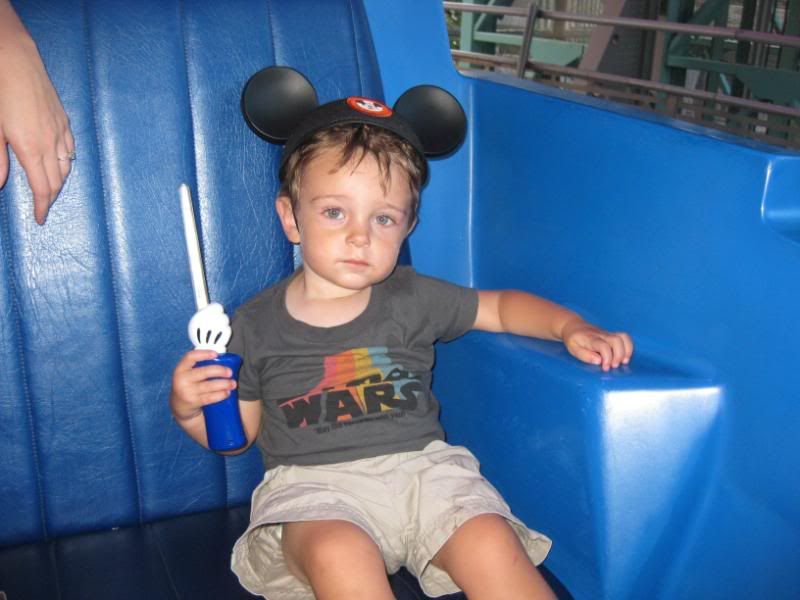 Gavin and Daddy with the Lego Dogs at Lego-land: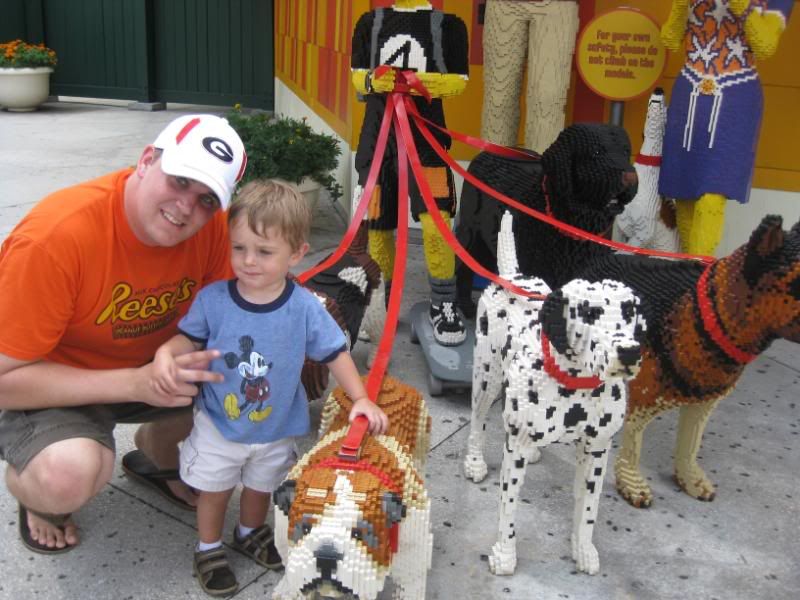 Can you read what these pumpkins say?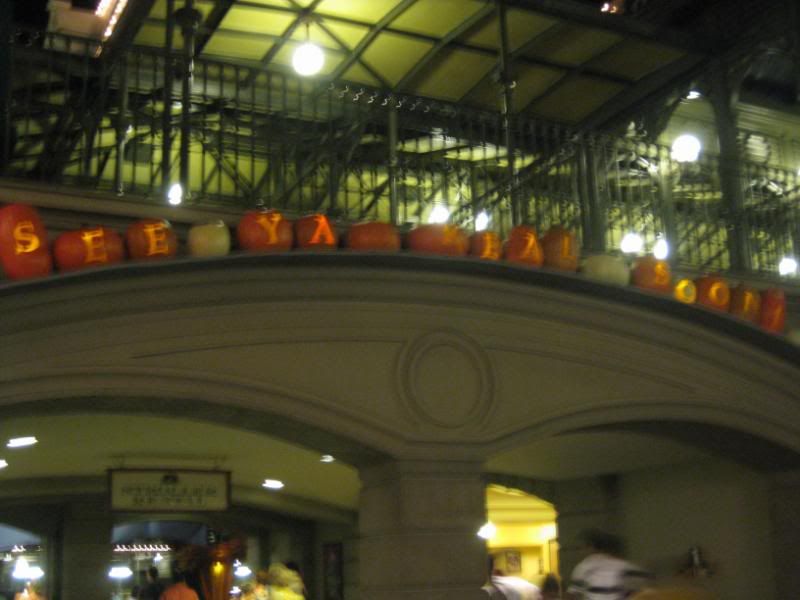 "See ya real soon"
How cute is that?
 And finally, after all this fun, Gavin passed out on the bus back to the airport: