Sunday, August 16th, 2009
Yes, I am a major blog slacker.  Moving on…  Let's start off with our trip to Florida… it already seems like it was so long ago, but it has only been a couple weeks!  We went to Sea World while we were down there- that was fun… and hot.  Gavin did ok.  Not great, but not terrible.  The good thing about him is that he loves to ride in his stroller will still nap in his stroller if he gets too tired.  So that really helps.  I'm hoping that we will have a successful trip to Disney world next month.  He is such a Mickey Mouse fanatic already that I think that will appeal to him more than Shamu.  Anyway, Gavin had fun at the beach and the pool and playing with all of his cousins.  I think he's been bored back home with just us without all those people to entertain him!  We did have an unfortunate poop painting incident in the car.  Aunt Kim cleaned him up and I literally hosed him down at a rest stop.  No permanent damage, although I think Mommy and Uncle Chris may be slightly traumatized. 
After that, we had a calm quiet week… until Thursday.  I heard Gavin cough a couple times in the morning and I noticed he had a runny nose when I took him to Lulie's for lunch.  Otherwise, he seemed fine.  After lunch, I took him back to daycare for his nap.  2 hours later, his teacher called to tell me that he woke up screaming and hadn't stopped in 30 minutes.  So I went down to check on him.  He was hysterical and having a hard time breathing.  I took him home right away to start breathing treatments.  That was probably the scariest night since he was in the NICU.  He wasn't even able to breathe in enough to make a wheezing sound.  The albuterol wasn't helping and even when he was asleep, his breathing was very fast and labored.  I called the nurse line to see if we needed to go to the ER.  She was awesome and talked me through it all and we decided to keep doing the albuterol every 3 hours through the night and get him to the pediatrician first thing the next morning.  They took us straight back and the Dr came in right away.  Did a quick exam and diagnosed Gavin with a double ear infection and obviously respiratory distress.  They gave him a shot of steroids and a shot of antibiotics and did two mega breathing treatments.  He was screaming and thrashing around when the Dr came back in to talk to me.  I know that he told me that it's time to quit beating around the bush and just diagnose him with asthma.  Even if it is just allergy/illness related asthma, that is what it is and we are now doing a daily preventative.  He also must have diagnosed him with pneumonia, but somehow with Gavin screaming and thrashing around, I missed that diagnosis until the nurse called me back on Monday to "check on Gavin's pneumonia."  Say what???  So we need to fast track the ear tubes.  I mean, if the kid is going to get pneumonia from a simple ear infection, that's just not gonna work.  Within a few days of antibiotics, steroids, and breathing treatments, he was back to his normal self. 
Now mommy has some sort of bug.  I just feel tired and achey all the time.  I had my thyroid levels checked and they were slightly off… but not enough to explain how miserable I've been.  I hope I can kick this soon.  We were hoping to go to Wisconsin to see Grandma this weekend, but with our illnesses, that didn't work out.  Hopefully we'll get to go soon.  I'm sick of the heat and humidity down here- it was so pleasant when we were there for Kristin's wedding, I can't wait to go back.
On to some pictures…
 I just love this pose… so innocent looking.  Don't be fooled!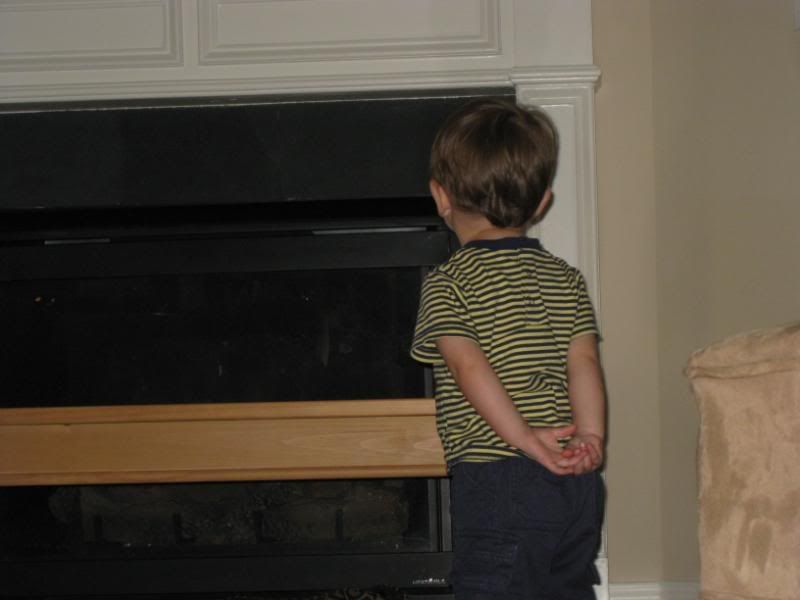 Lounging in his chair…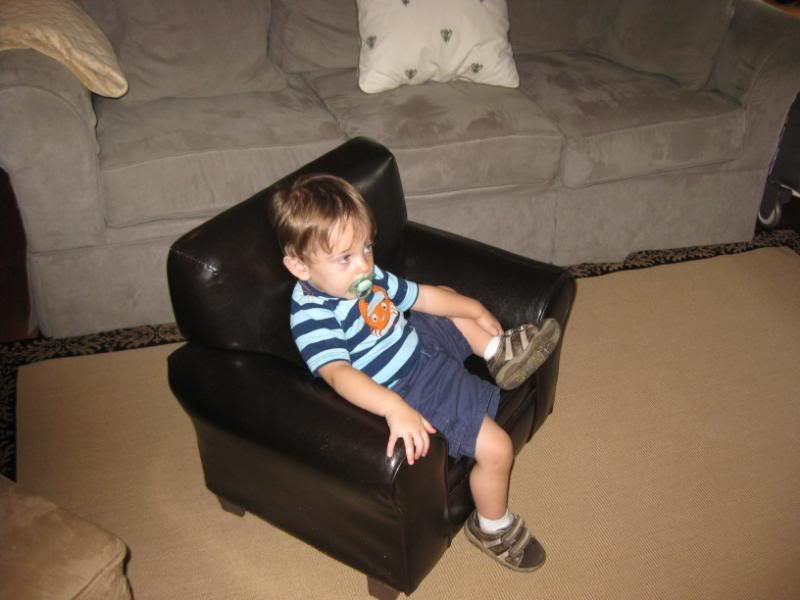 I just love this picture…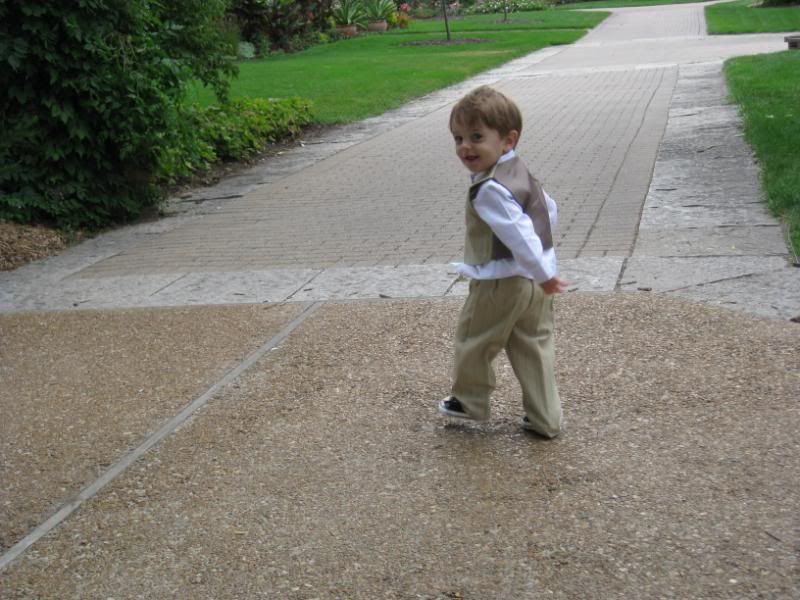 Center of attention…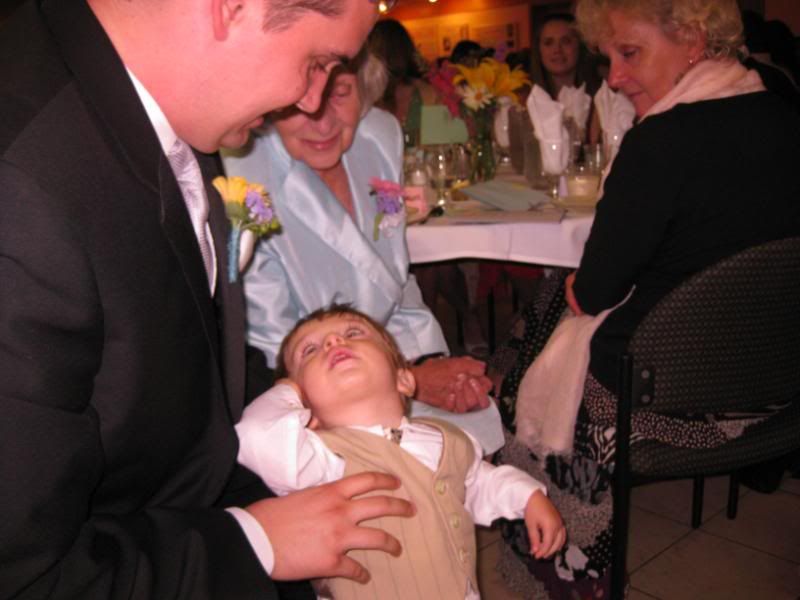 Isn't he so handsome?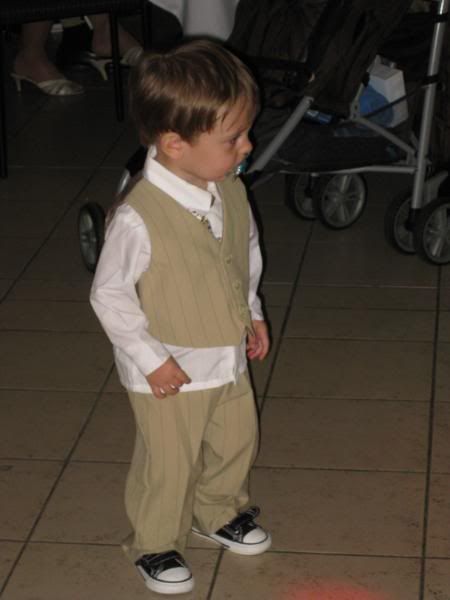 Dancing with the bride…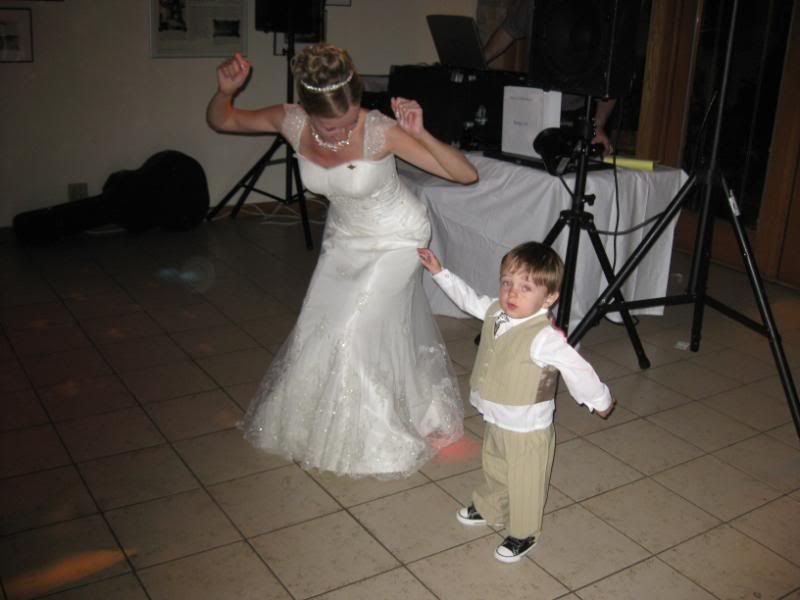 This was just moments before the infamous poop painting…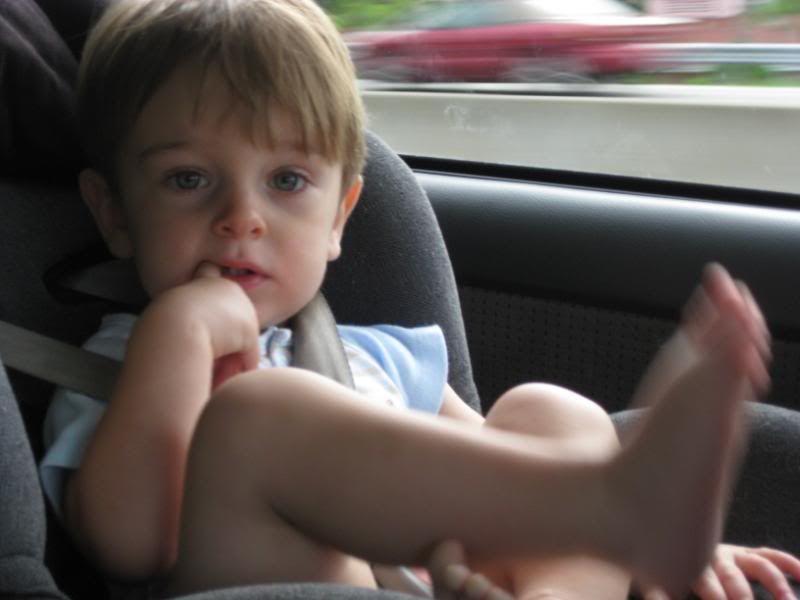 Watching Shamu with Granny: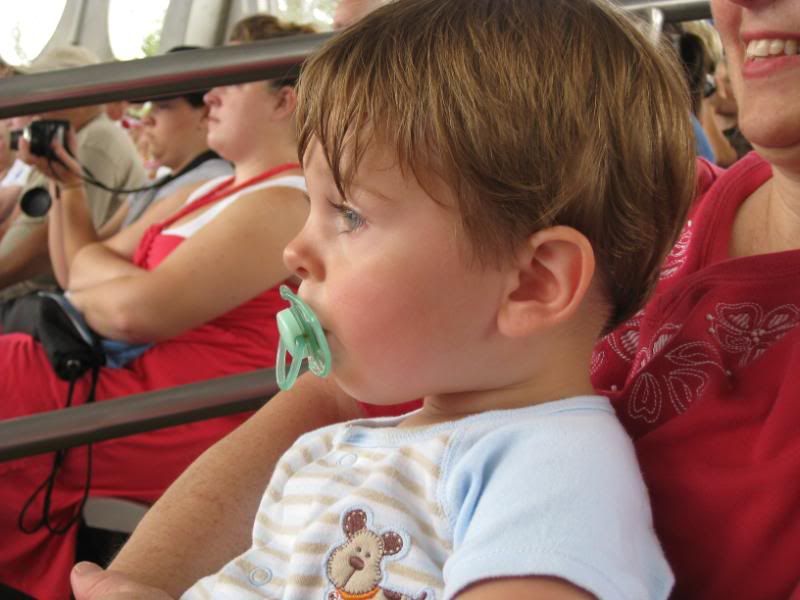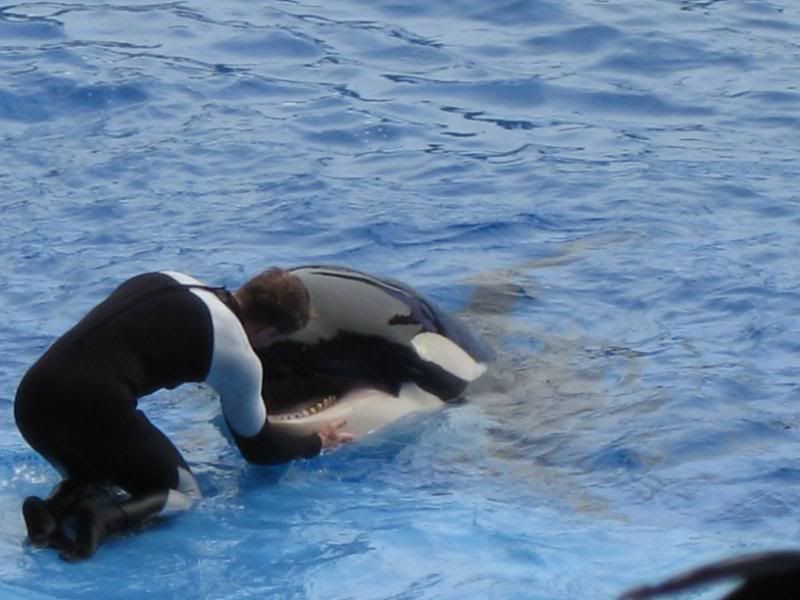 Playing in Peyton's tent: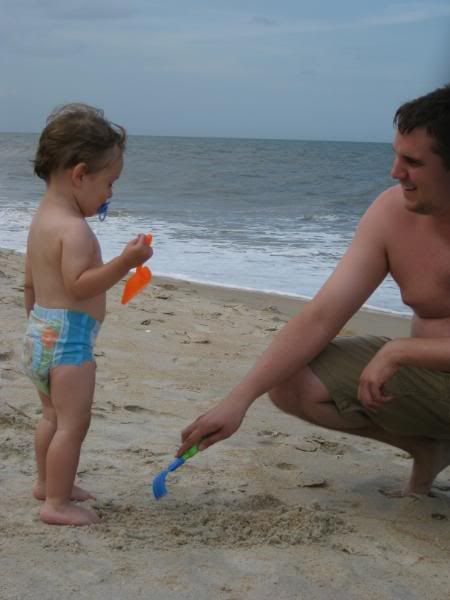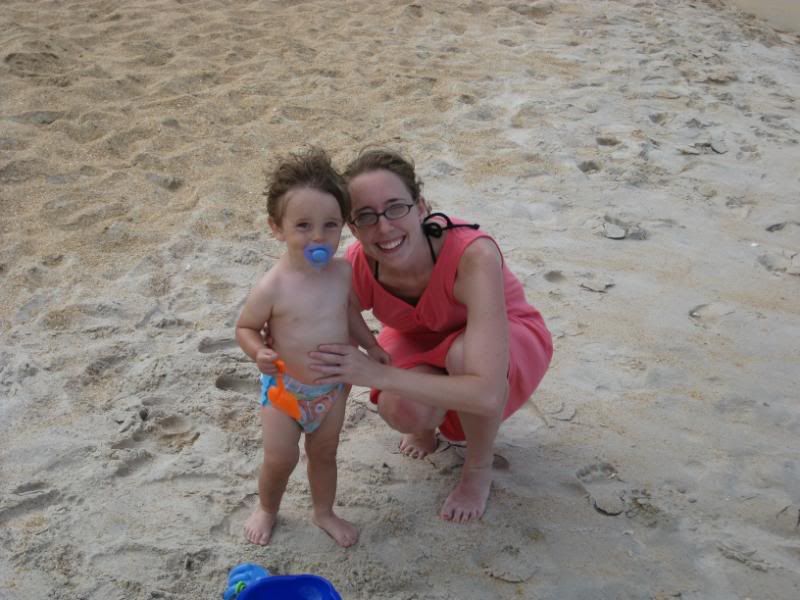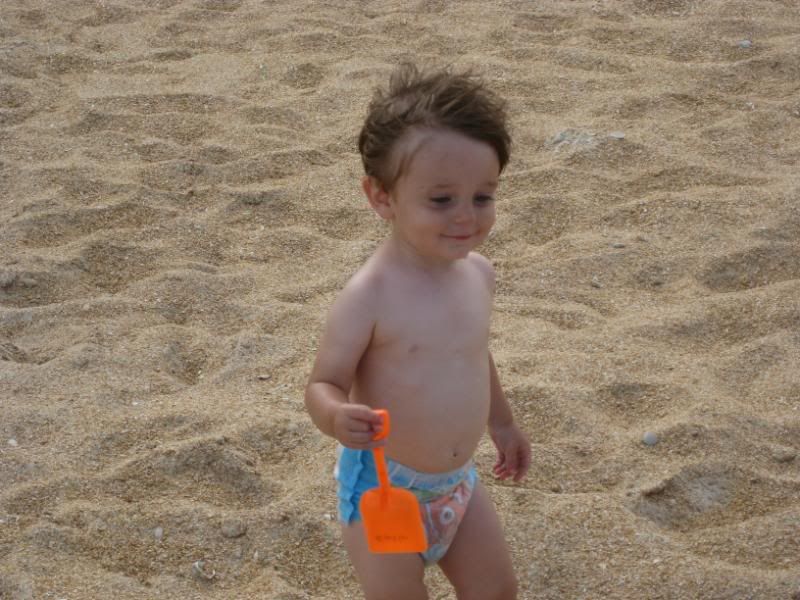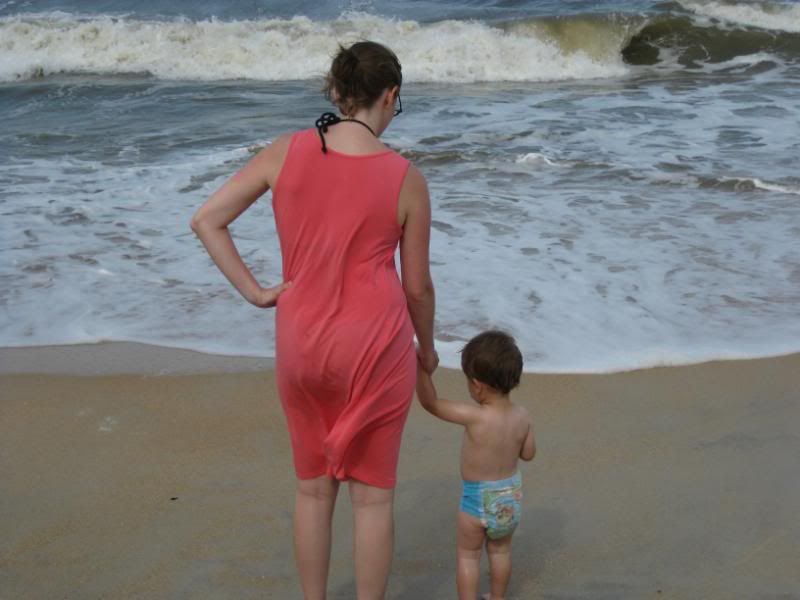 You can see why spaghetti is his favorite food…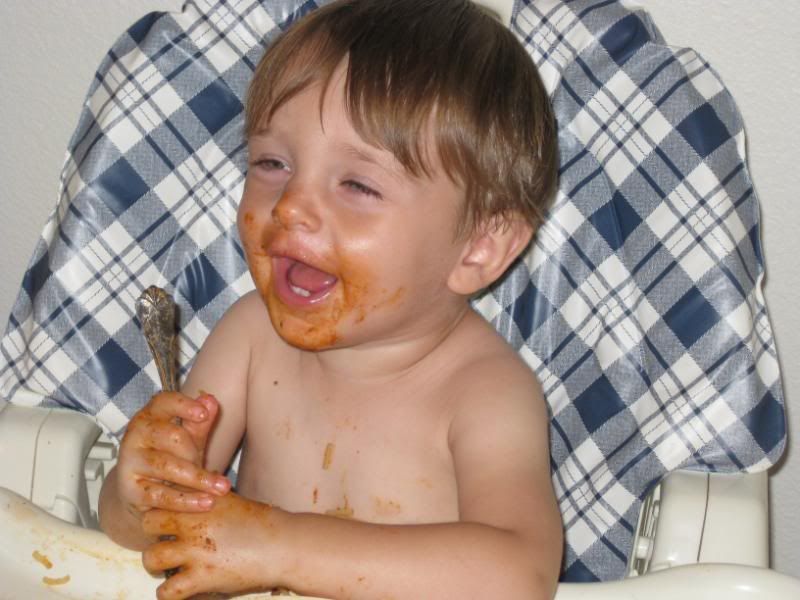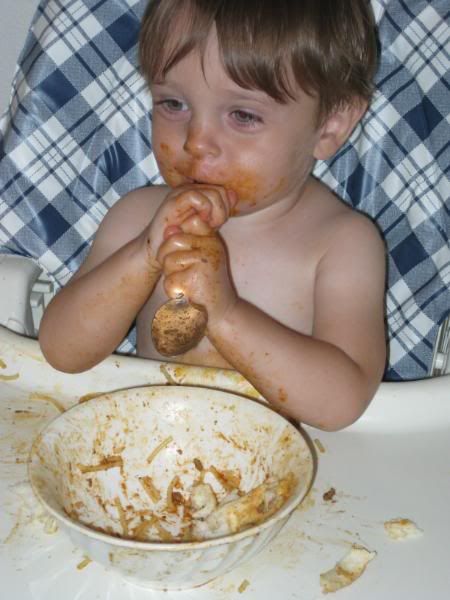 Since he loved Peyton's tent so much in Florida, we had to get him one for at home: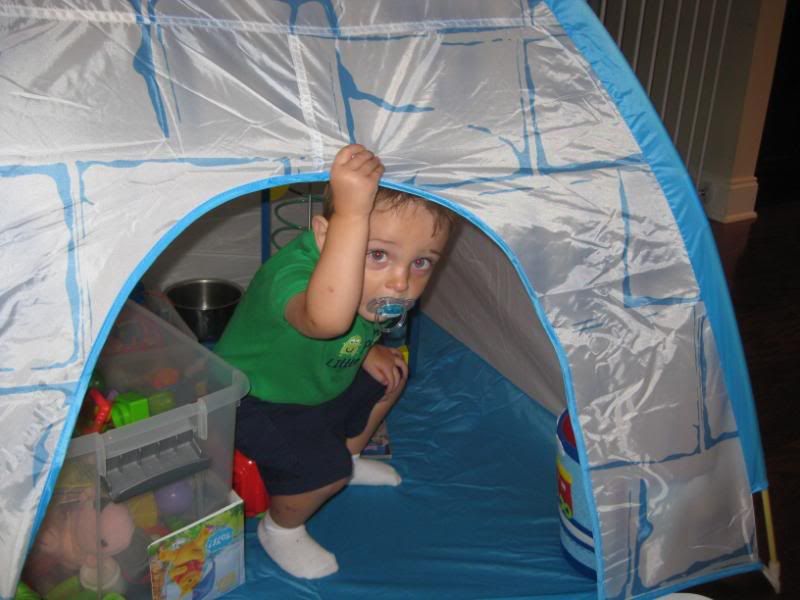 And this is a decent shot of his new big boy haircut: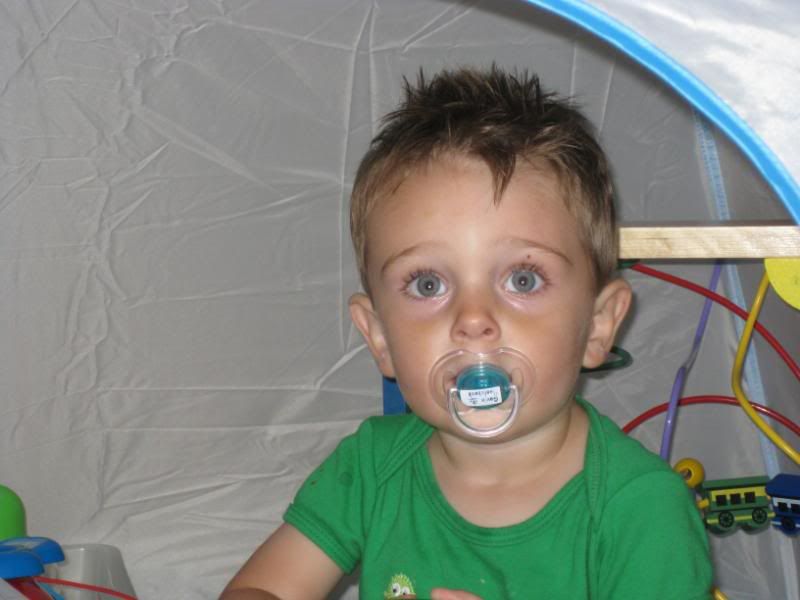 He likes to sit on his zebra and read.  Weirdo.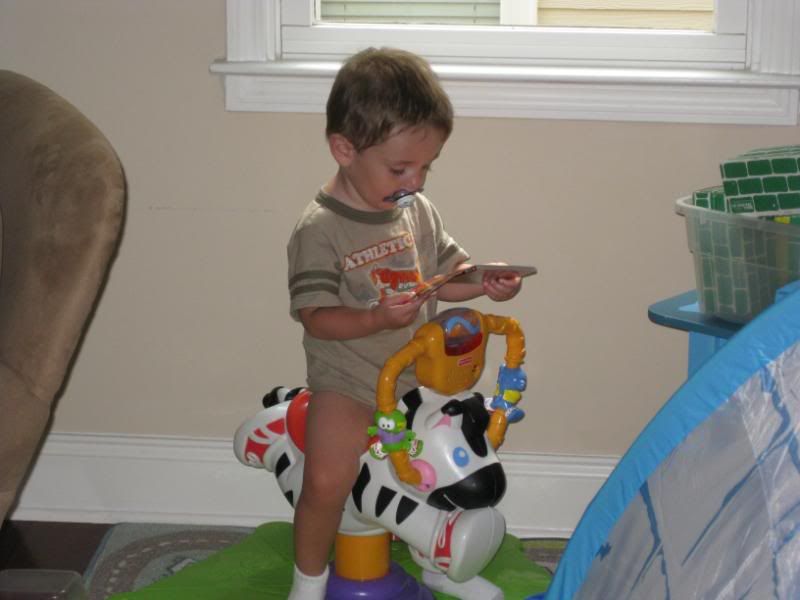 We just bought him a train set… he doesn't really get it yet.  But he has fun tearing it up and banging all the pieces together.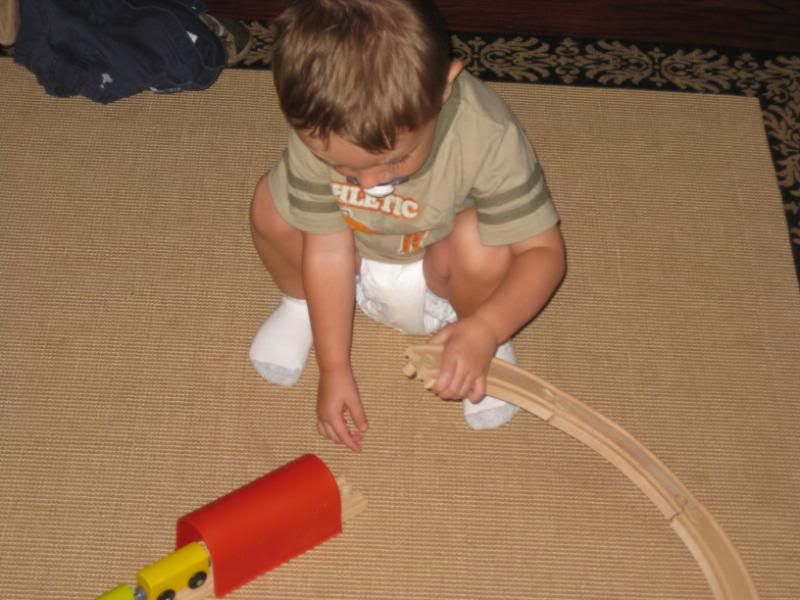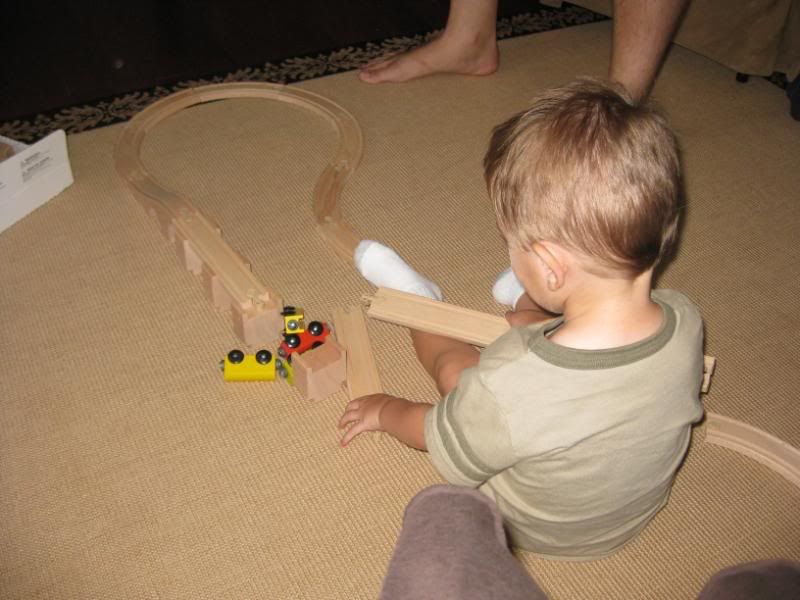 Cleaning machine: