Sunday, May 31st, 2009
May has been another crazy month… we had a nice Mother's Day.  Went to dinner with our parents and Mommy got a pretty new pink mini computer
  We also went to the lake for Memorial Day and Gavin went for his first boat ride.  I'd call it a success.  He didn't scream or cry.  Basically he couldn't move in the life jacket so he just kind of laid there on my lap the whole time- hahaha!
Today we went to the zoo with Granny and Poppie.  We had a nice time and Gavin seemed to actually SEE the animals this time instead of just people watching.  We rode the train there, but it broke about 2 minutes into the ride… the engine was smoking and everything.  Nice.
Then we came home to house with no air conditioning.  Lovely.  The repairman just left at 9:30 pm and told us that the motor is burned out and he can't fix it until at least tomorrow.  Possibly longer!  Seriously?  It is hotter in here than outside.  Thermostat says 84 degrees.  Needless to say, I'm not in a very cheery mood at the moment. 
So in an attempt to beat the heat, we let Gavin play in his kiddie pool this evening.  He loved it and screamed his head off when I made him come inside.
Speaking of screaming his head off… Gavin started his transition to the toddler room this week.  It did not go well.  I expected this to be an easy move for him.  He usually adjusts so well, but not this time.  He screamed everyday for most of the day and has just generally been a cranky pants all week long.  Tomorrow he goes in there for the whole day… including napping on a cot instead of a crib.  I don't see this going well at all…
Here's some pics from this month:
Petting a Kimodo Dragon (don't worry, it's fake!)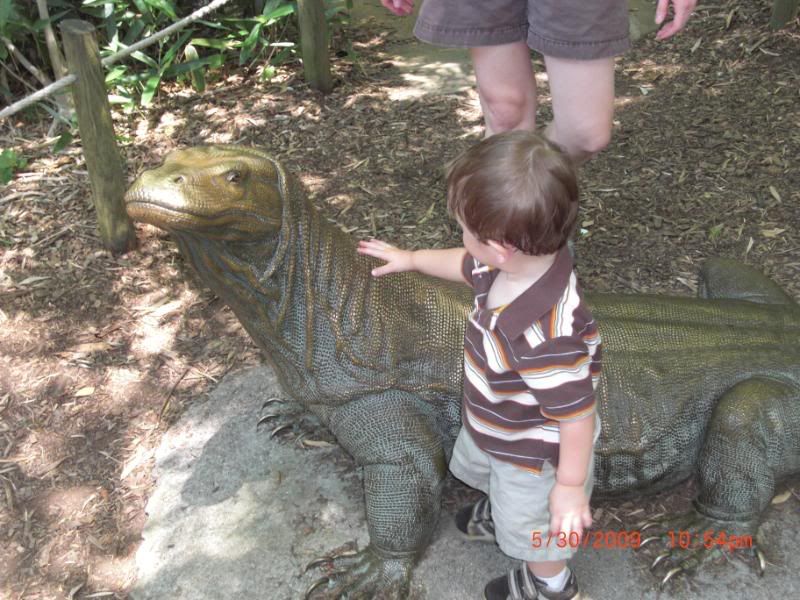 Riding on the train at the zoo…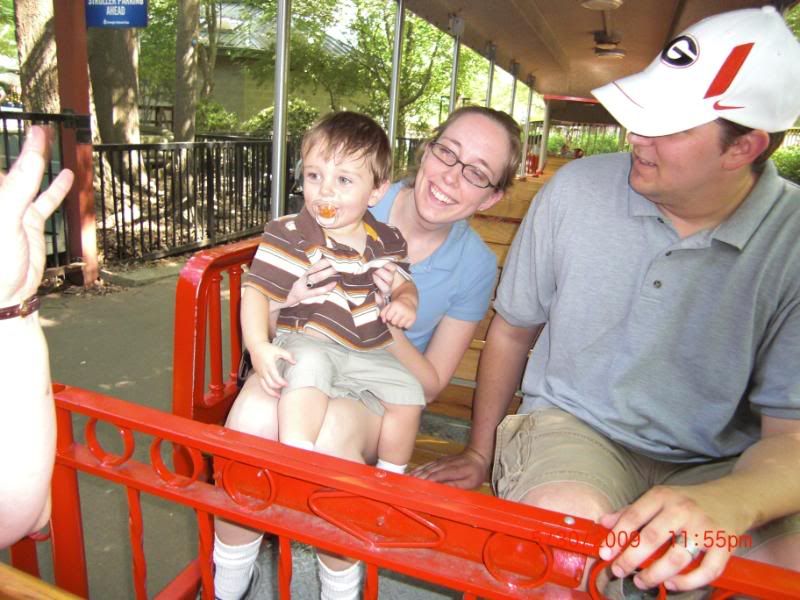 Funny Faces…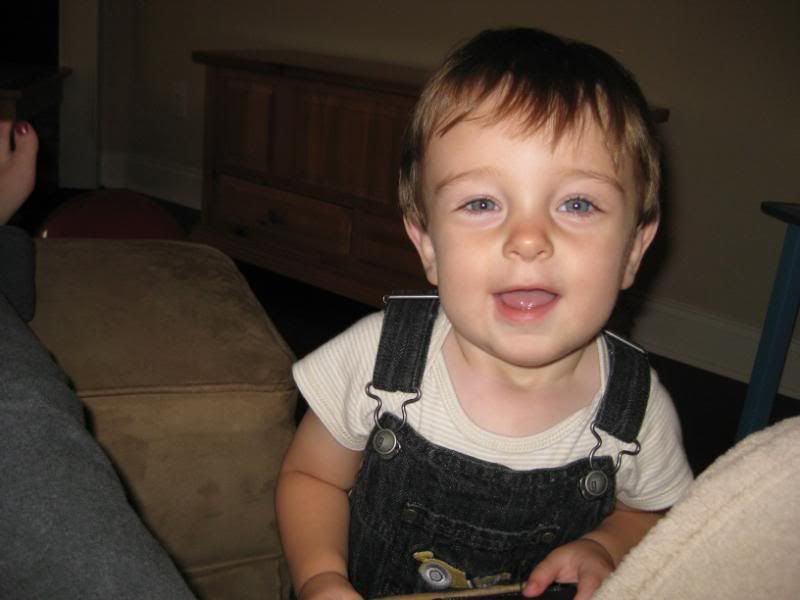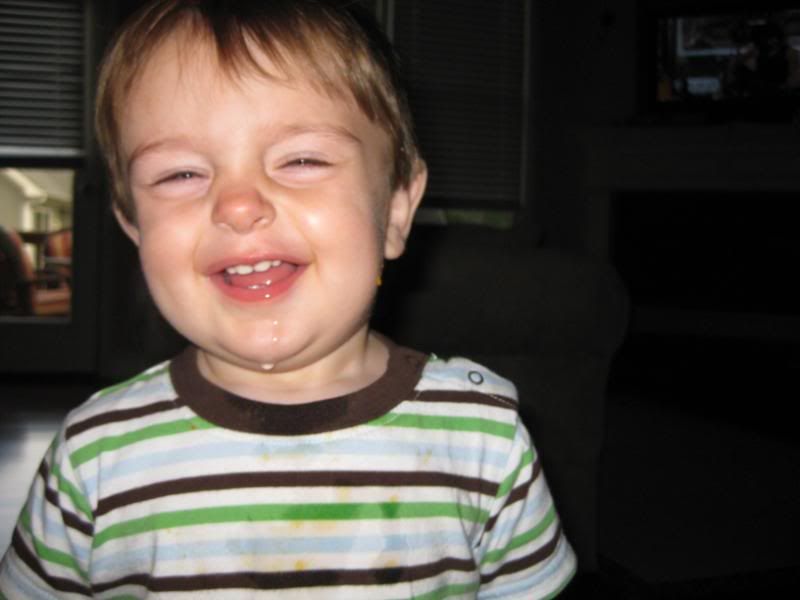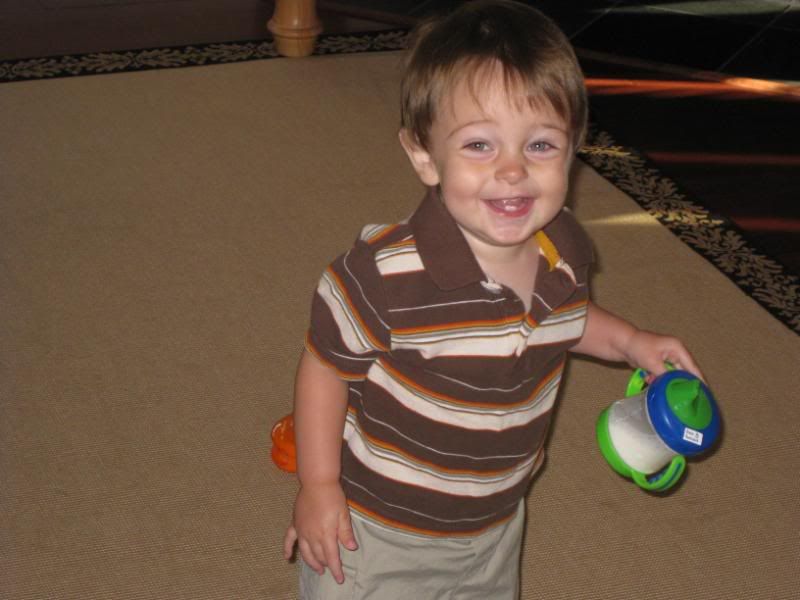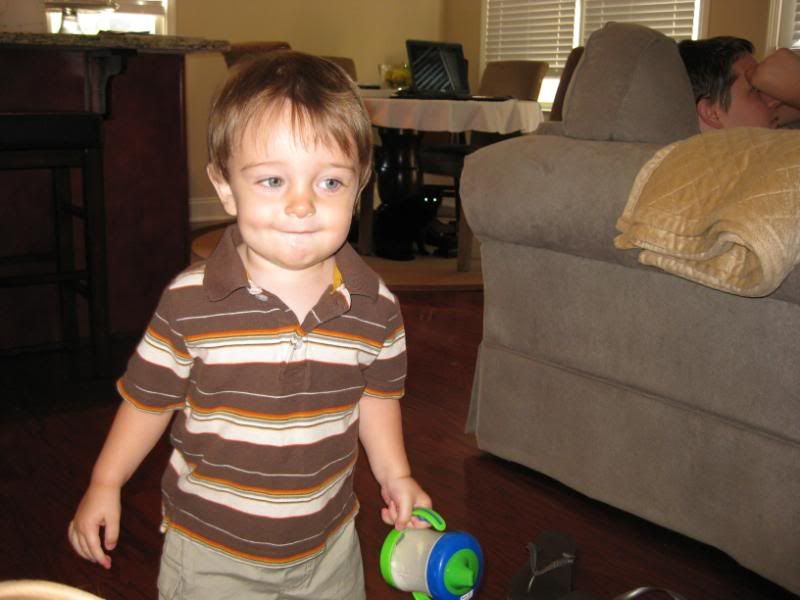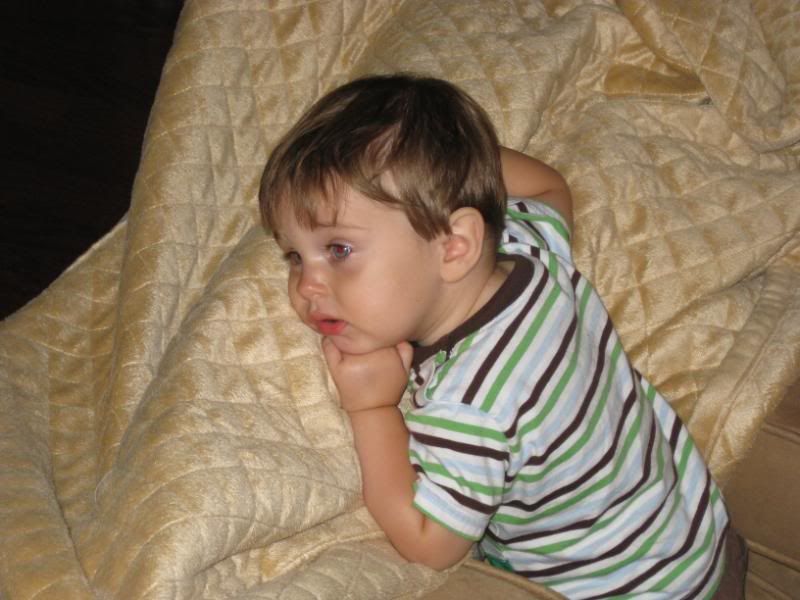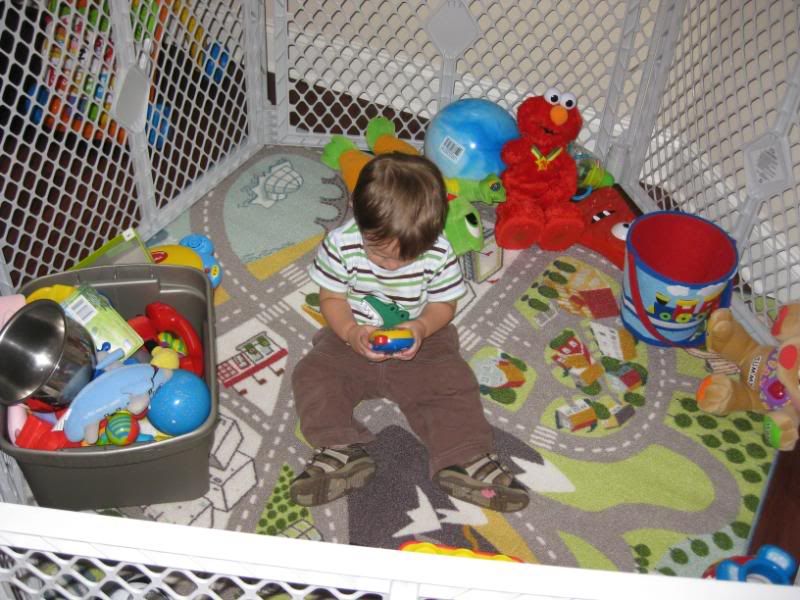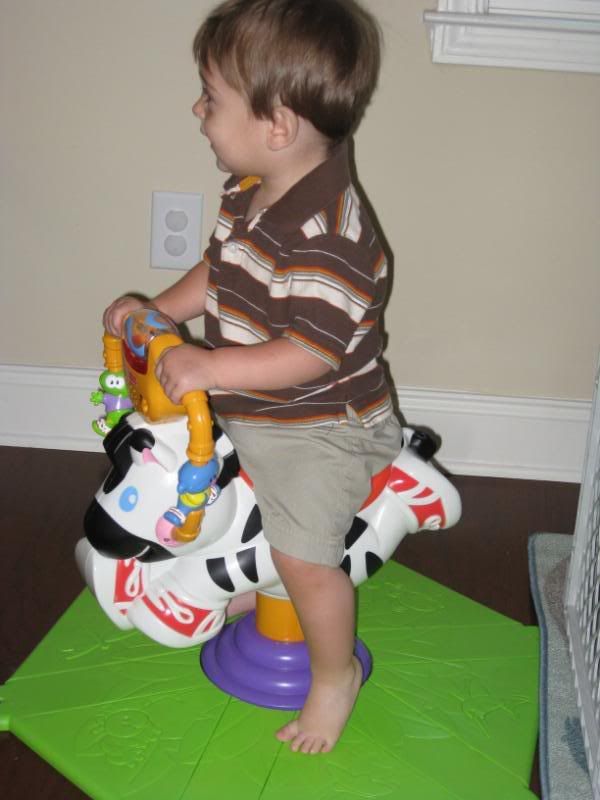 Playing in the pool- check out his cool pirate swim trunks!