Friday, January 30th, 2009
In my defense, BRYAN was supposed to do the post this month.  We all see how well that worked out, huh?  So, it is now January 30 and I have been called out for not updating at all this month.  So now I have to go back and remember what all has transpired since my last post…
Christmas was great!  It was a little hectic with all of our travels, but Gavin did great and we all had a wonderful time.  Gavin enjoyed all of his presents, especially his push walker from Granny and Poppie and his ice cream truck from Grandpa and Nonnie!  He got a lot of cool presents and has thoroughly enjoyed them all.
After Christmas we went to Cancun.  We had some airline troubles and our luggage was temporarily lost which really stressed me out.  All of Gavin's food, formula, and diapers were in that bag!  But luckily they got them to us the next day so we were really able to relax and enjoy ourselves.  Gavin got to meet Marley who was just as cute and sweet as she can be.  Looks like Gavin's got himself a girlfriend!
January has been a big month for Gavin… while we were in Mexico, Gavin got his first tooth!  He now has another one coming in on top as well!  He has stopped drinking formula (just whole milk now- YAY!) and he's pretty much eating big boy food most of the time.  Oh, and our big news is that he is THISCLOSE to walking!  He can stand up on his own without holding on and he's even taken a few tiny steps towards us.  Of course as soon as he realizes what he's doing, he sits right back down!  We also had our first trip to the emergency room this month
  Gavin pulled his stocking holder down on top of his head and Mommy thought he had a broken nose.  Turned out to just be a bad bruise.
I cannot believe he will be 1 year old next week.  I think I'm in denial.  It's so exciting and a little sad at the same time.  I knew it would fly by, but wow, looking back now… it's just hard to believe!  I've wanted to do this for a while now but kept forgetting so here's a post of his ultrasound picture and a picture taken in the hospital soon after he was born. Pretty neat, huh?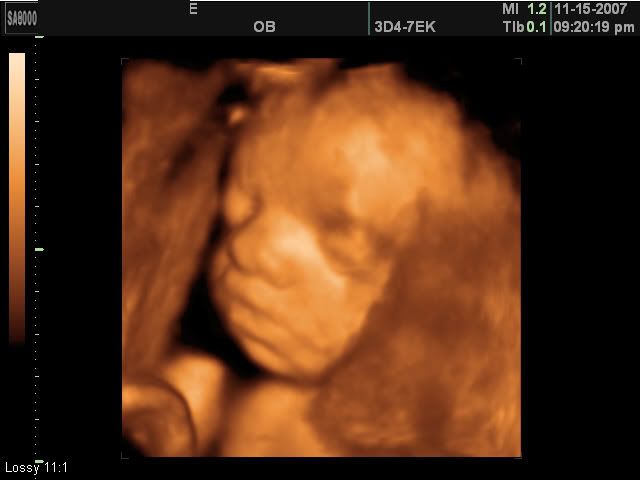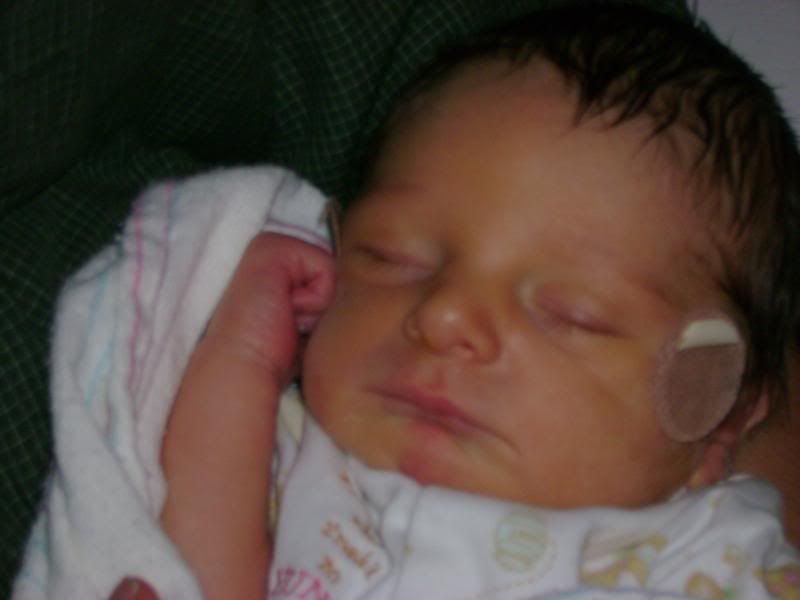 OK, so here's a month's worth of pictures for you all to enjoy!
Gavin's new ice cream truck: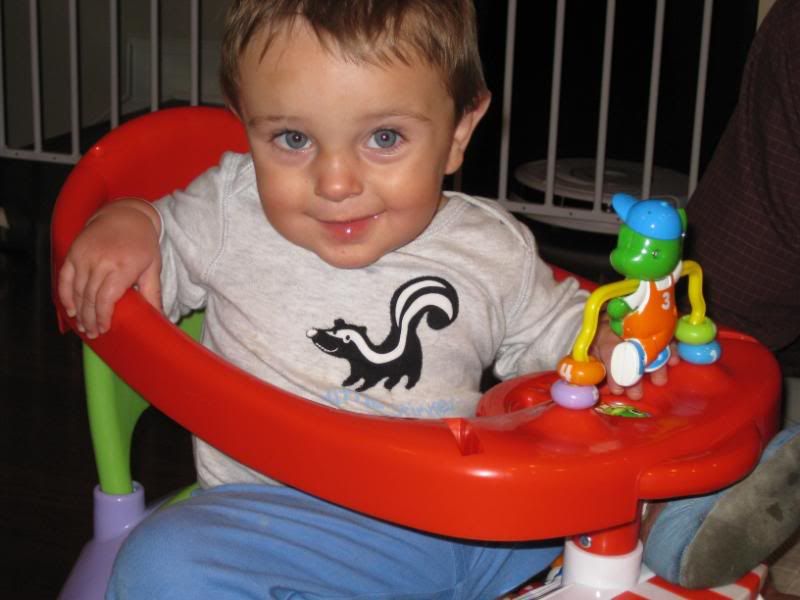 Gavin's new animal sounds push walker: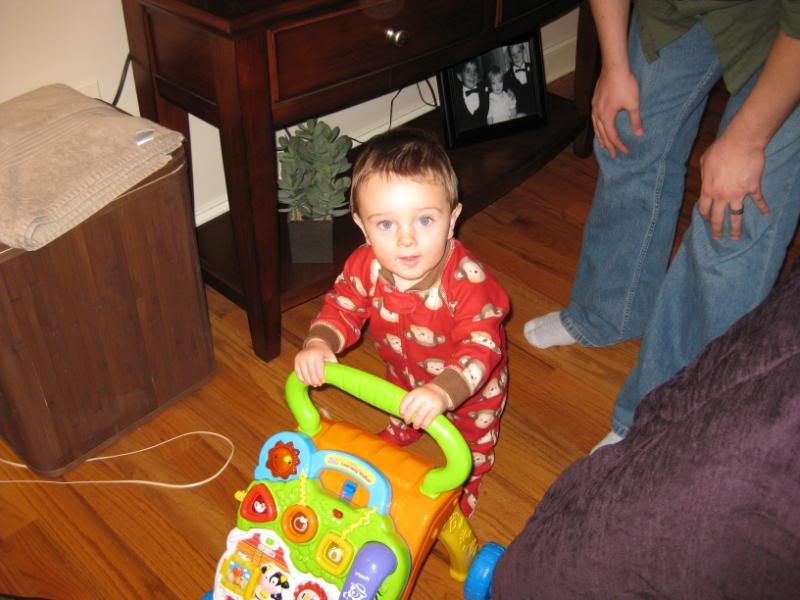 Christmas Morning: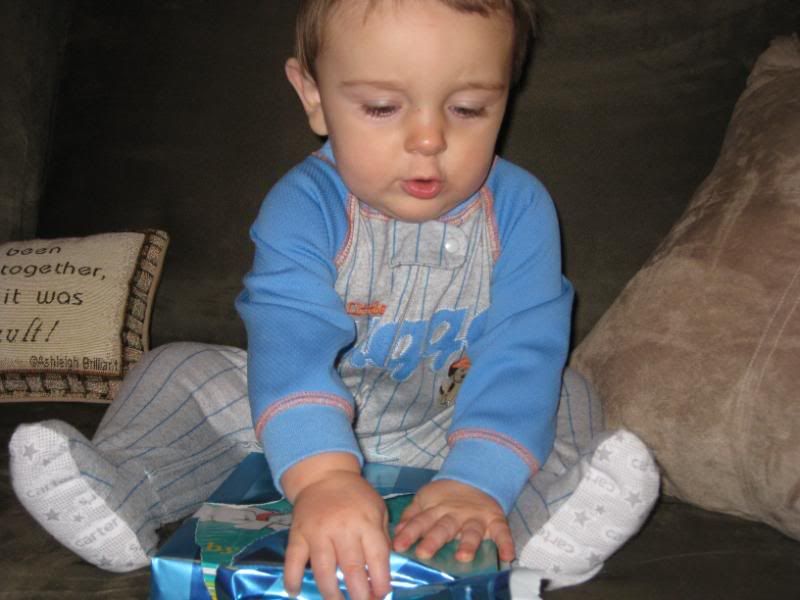 Gavin and his aunt Megans: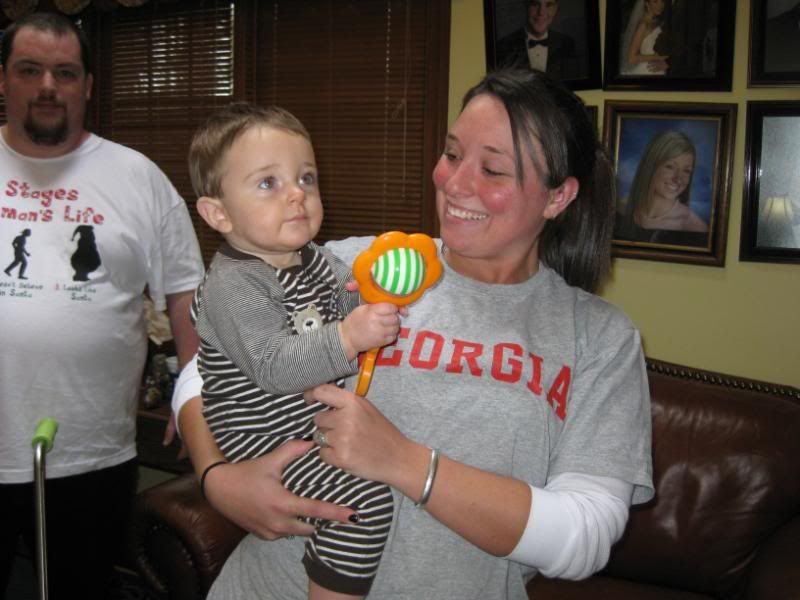 I love this evil grin: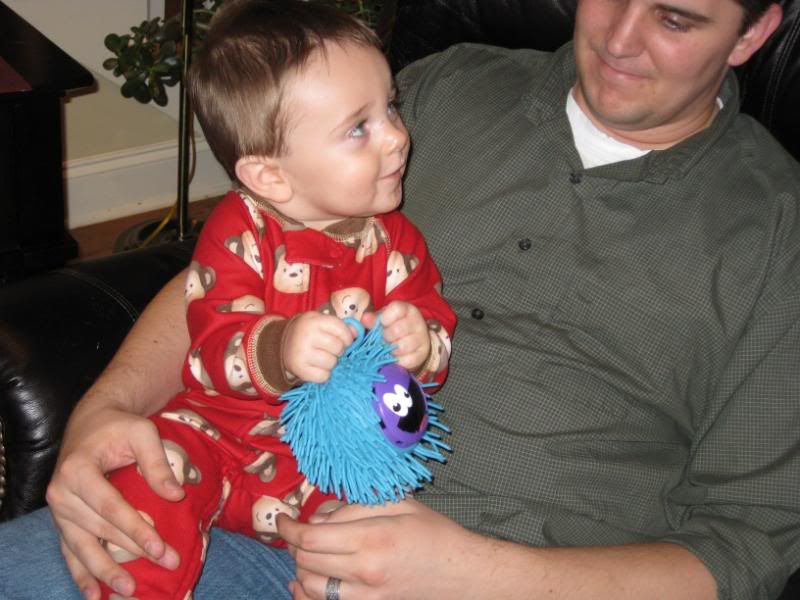 On the plane to Cancun: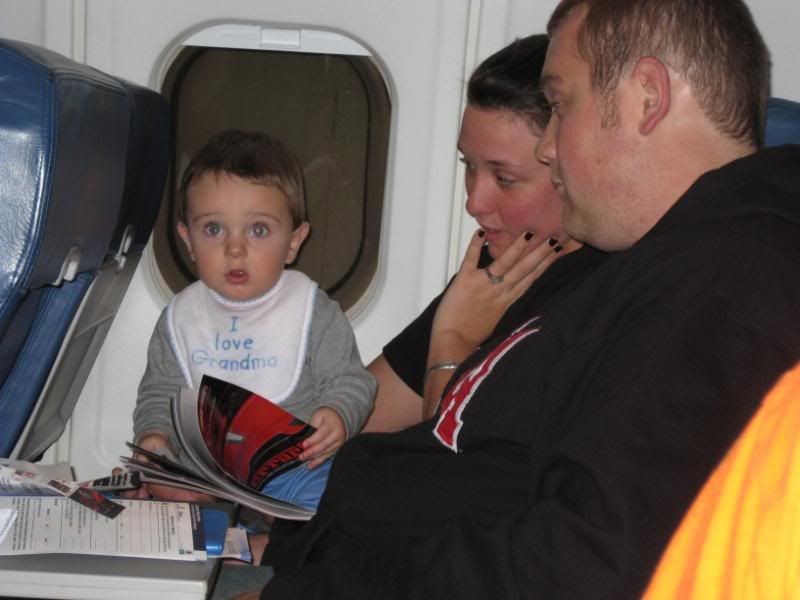 Gavin and Marley in Cancun: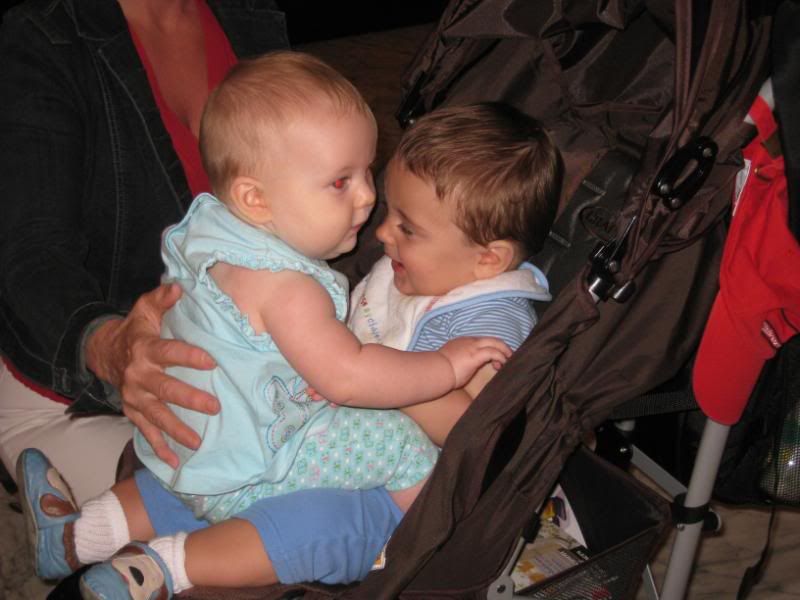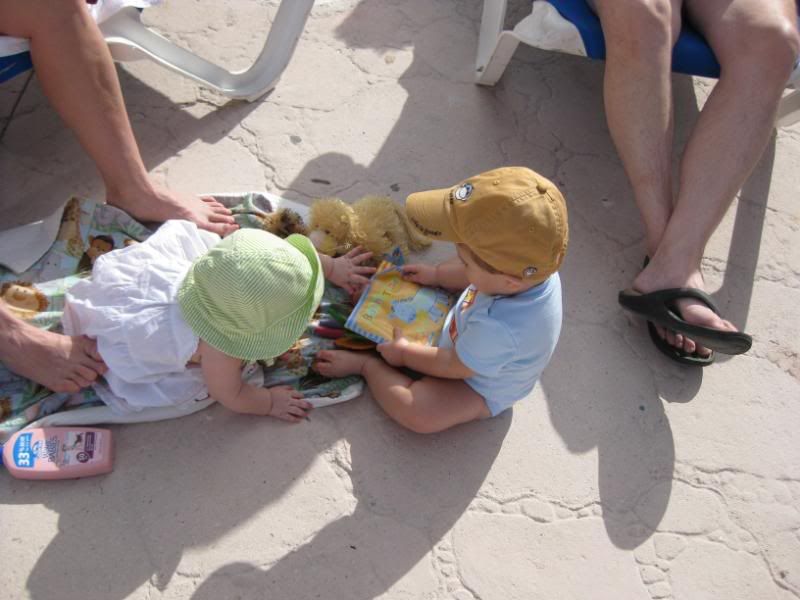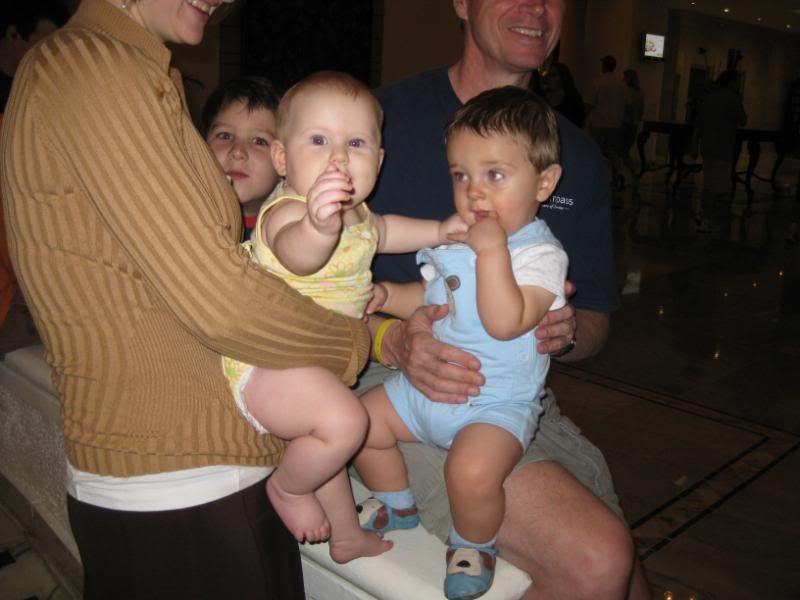 Gavin trying to escape from the room: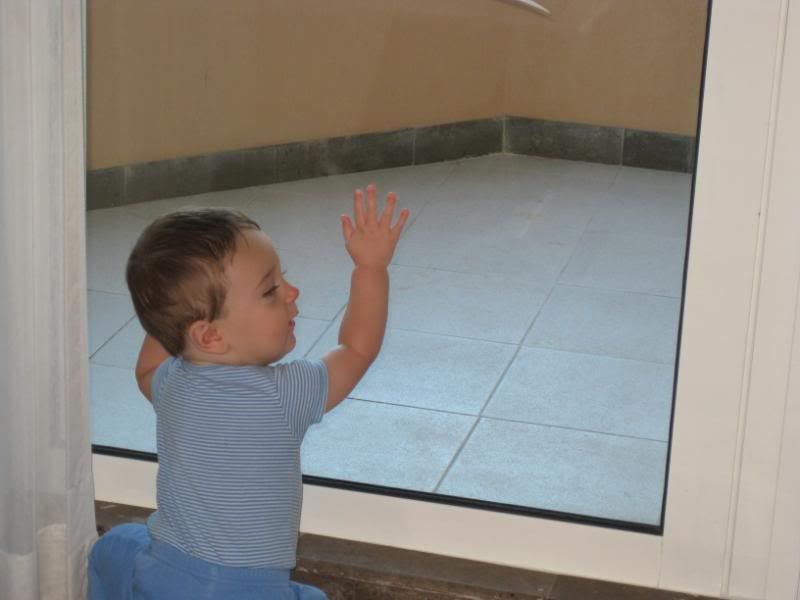 Fun in the pool: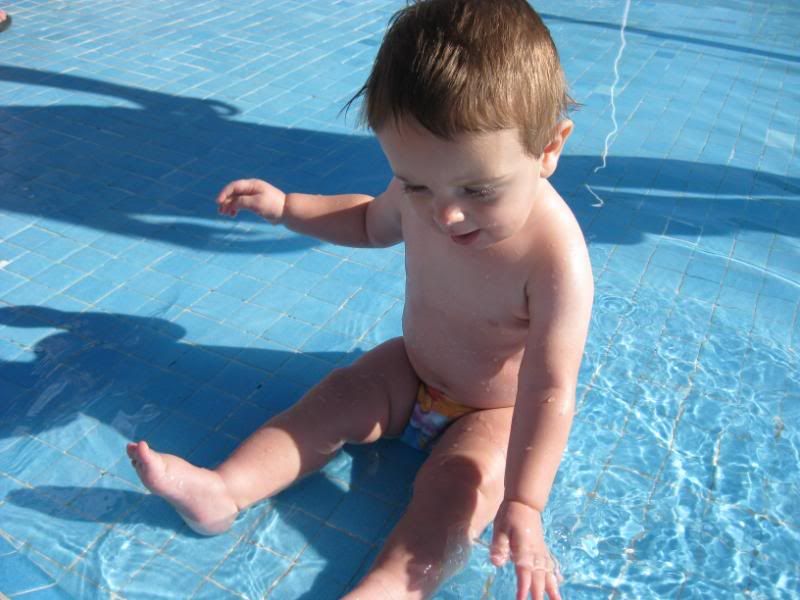 Random cute pictures: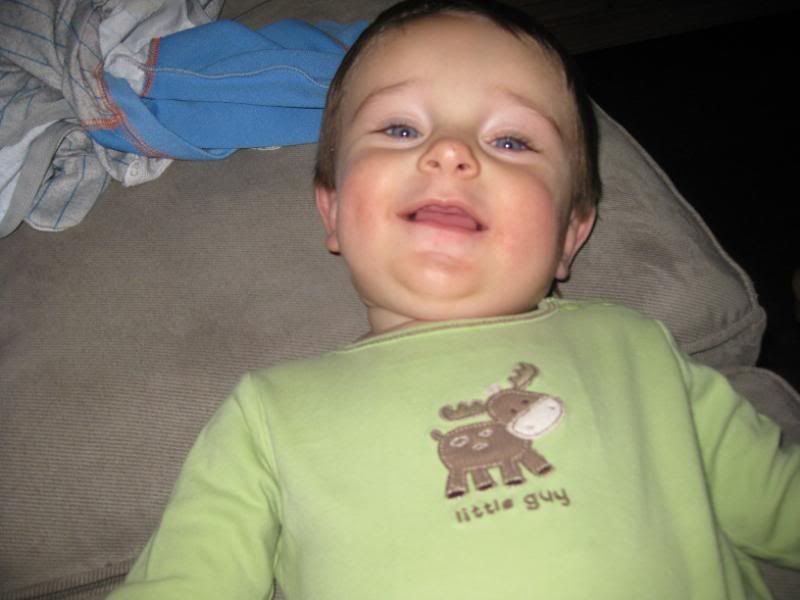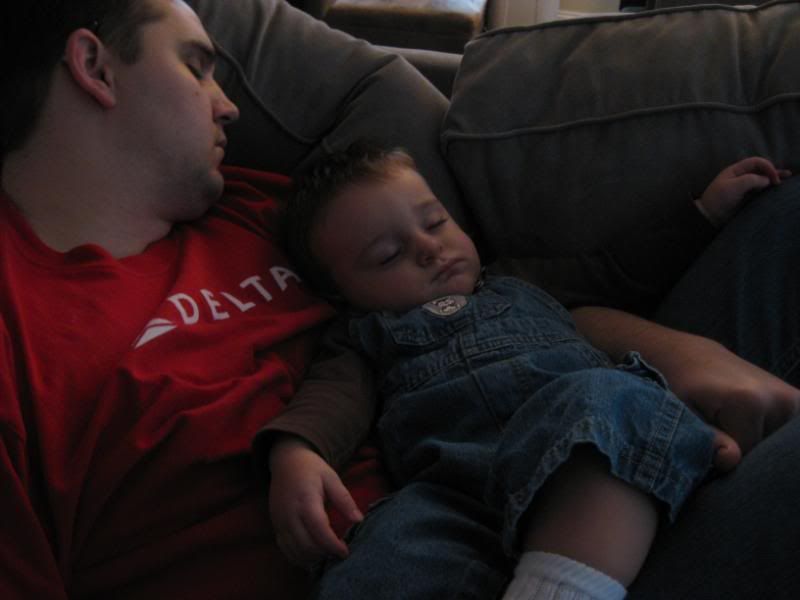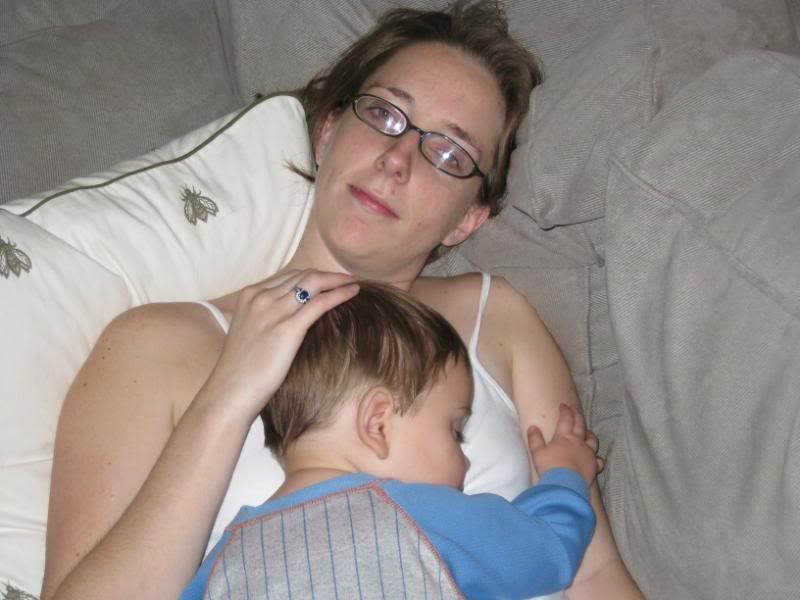 Watching the snow fall: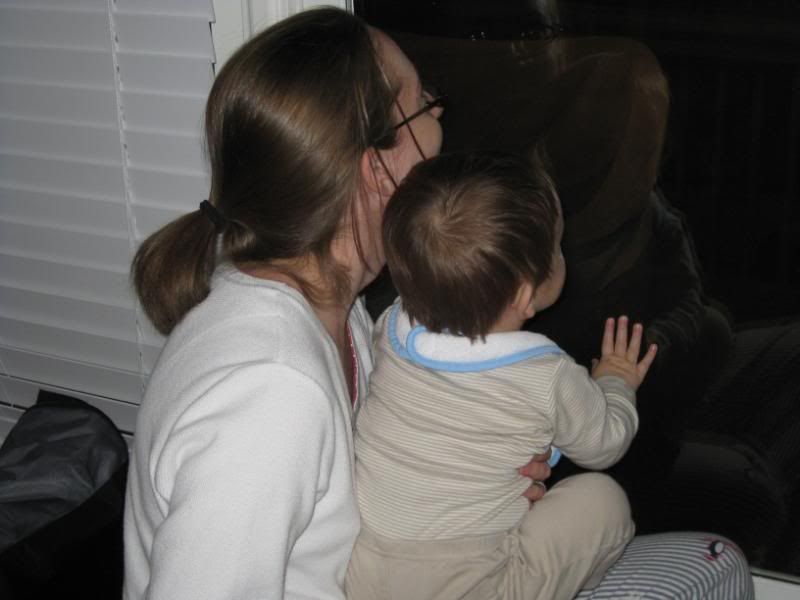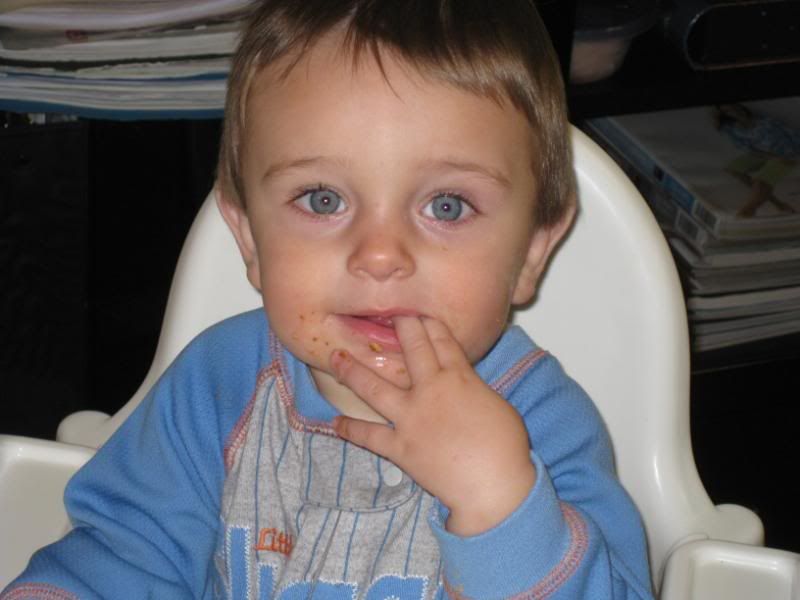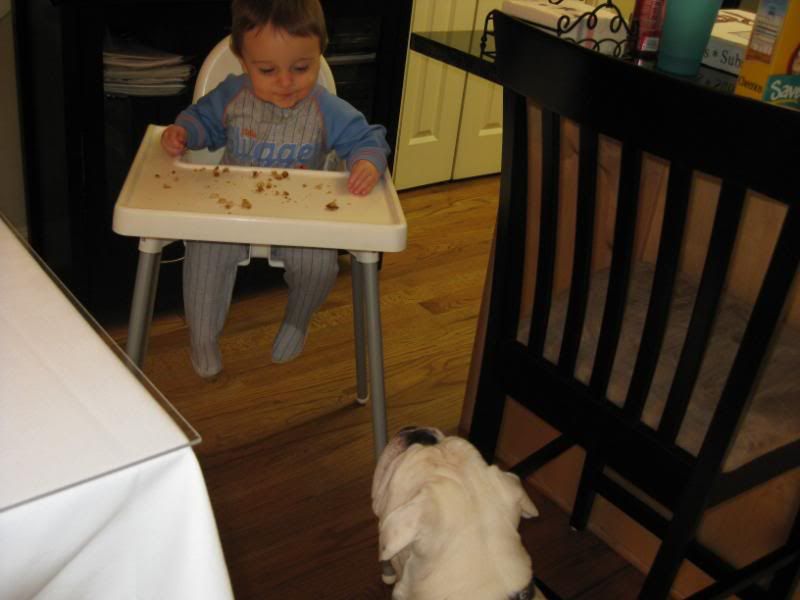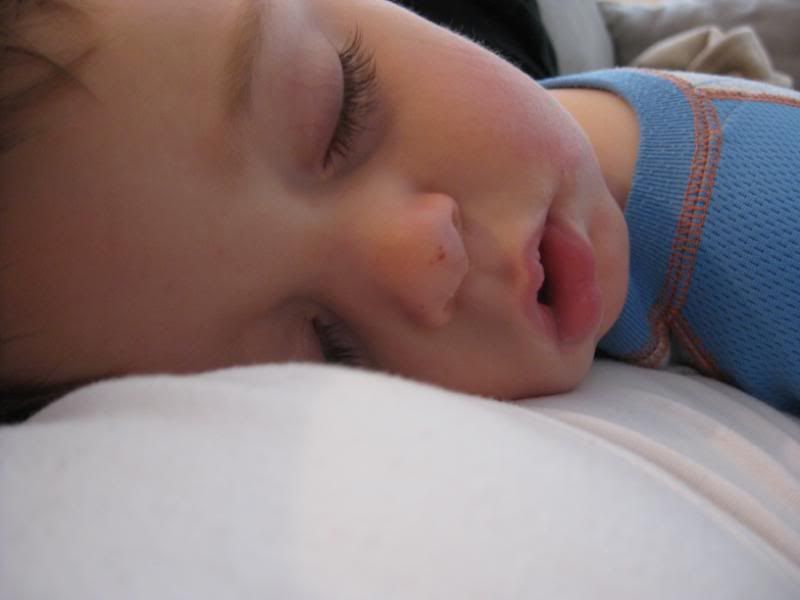 And this one is just because she's so stinkin cute: