Sunday, December 14th, 2008
It is so hard to believe that Christmas is in less than 2 weeks!  This year has flown by, as we knew it would.  We have a very busy schedule coming up… we go to Wisconsin for Christmas with Daddy's family this week and then we have Christmas Eve and Day here in Georgia.  Then we go to Cancun after that.  We are really hoping that Gavin cooperates for all of this and that we all stay safe and healthy. 
Gavin is thoroughly enjoying the holiday season.  He loves all the lights and decorations.  Nonnie and Grandpa tell us that he actually applauded for their beautiful Christmas tree!  Gavin got to meet Santa for the first time a couple weeks ago.  We went with Coralyn and they both did really well.  No screamers here!  Actually, Gavin was sort of in a daze for the whole thing and found the giant Christmas tree behind Santa much more interesting than Santa himself!  I'm sure it will be a different story in years to come.  We also rode the Pink Pig.  Coralyn loved it, Gavin was pretty tired and nearly fell asleep.
Gavin is now 10 months old and quite mobile.  He still won't crawl and prefers the butt shuffle, but is getting closer and closer to walking.  He went for his THIRD haircut yesterday.  The lady couldn't believe how much hair he has at this age!  We went to a really cute place called Pigtails and Crewcuts.   Daddy has taken him there before, but this was Mommy's first time coming along.  He is also becoming a bit manipulative and can throw some serious temper tantrums.  There is great picture of one of these below…  He is extremely stubborn… no idea where he could have gotten that from
  Also, we are experiencing a sort of backward separation anxiety phase… instead of crying when I leave the room, he cries when I come back.  Makes me feel good, let me tell you!
Last weekend, we went to Gavin's bestest friend's 1st Birthday party.  Gavin had a great time and really enjoyed playing with all of Luke's toys.  He also really liked the balloon that we brought home.  That entertained him for a couple more days!  I can't believe Luke is already 1 and Gavin's birthday is just around the corner!  What happened to my tiny little boy?  Enjoy all the pics…
Gavin and Coralyn with Santa- both of their expressions crack me up!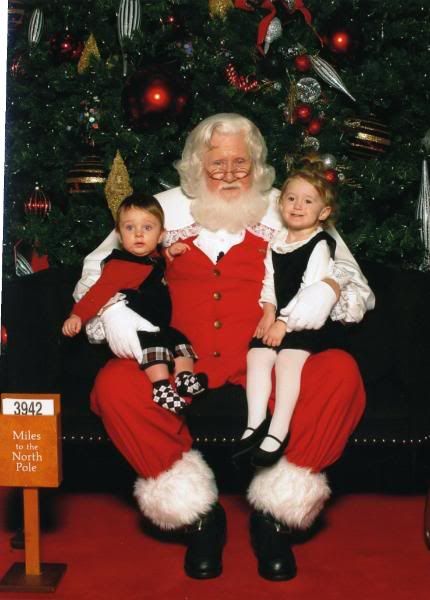 I love this picture of Coralyn on the Pink Pig: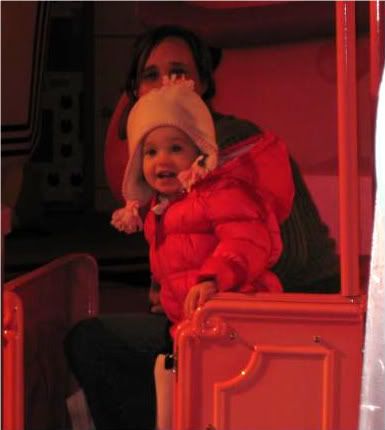 Mommy having fun with a naked baby and some Christmas lights…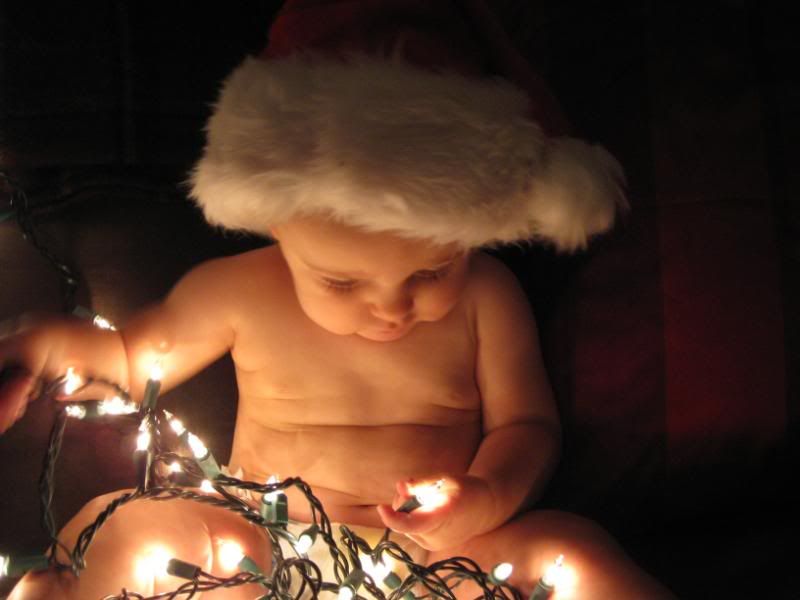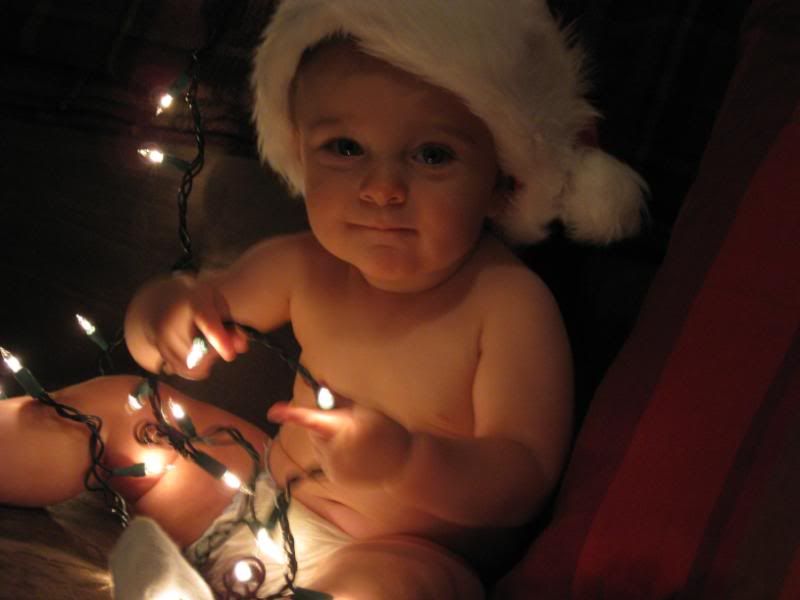 Our very pretty (albeit fake) Christmas Tree: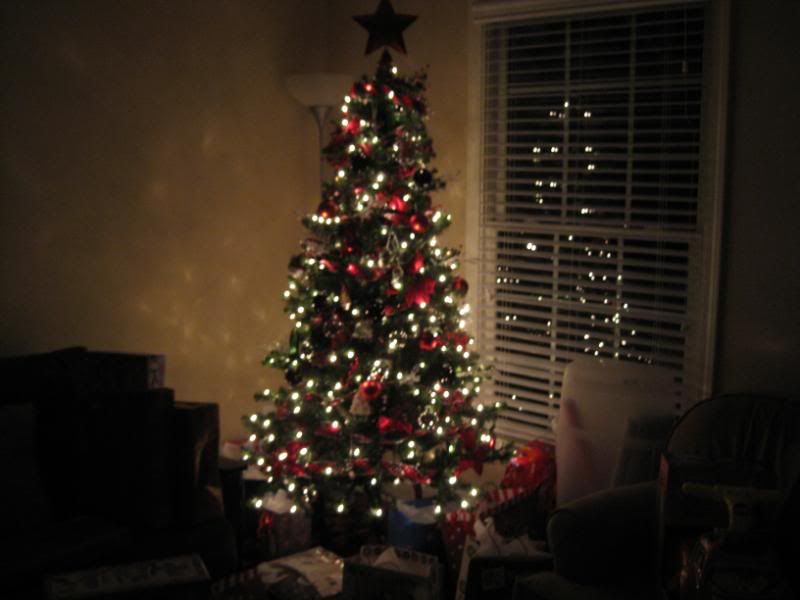 Temper Tantrum!
Getting his haircut: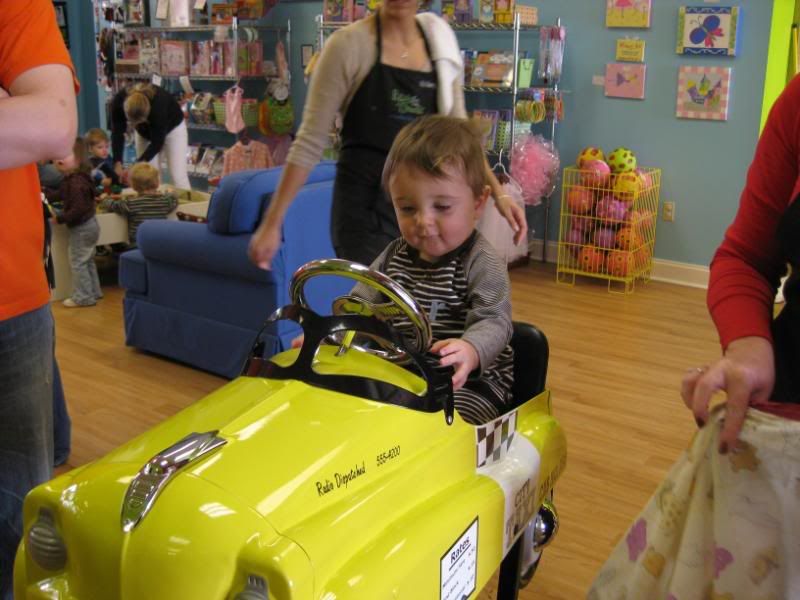 Gavin and his balloon: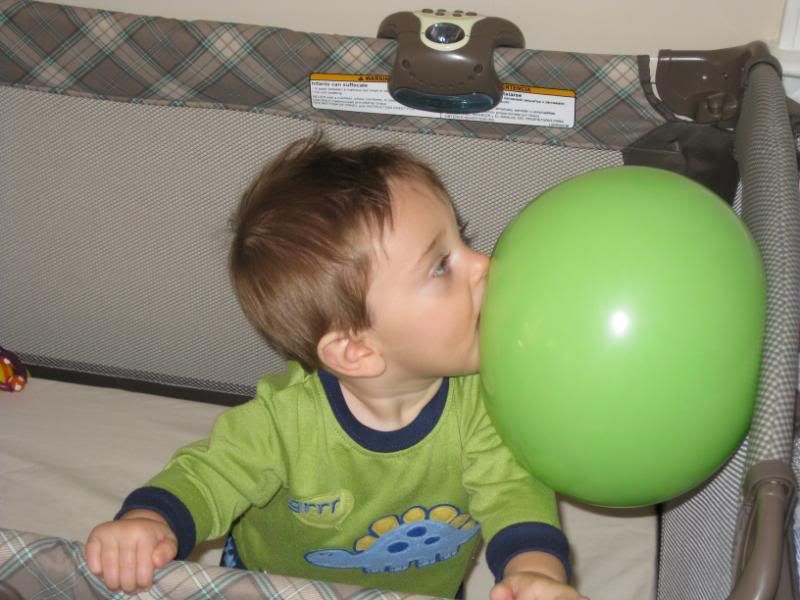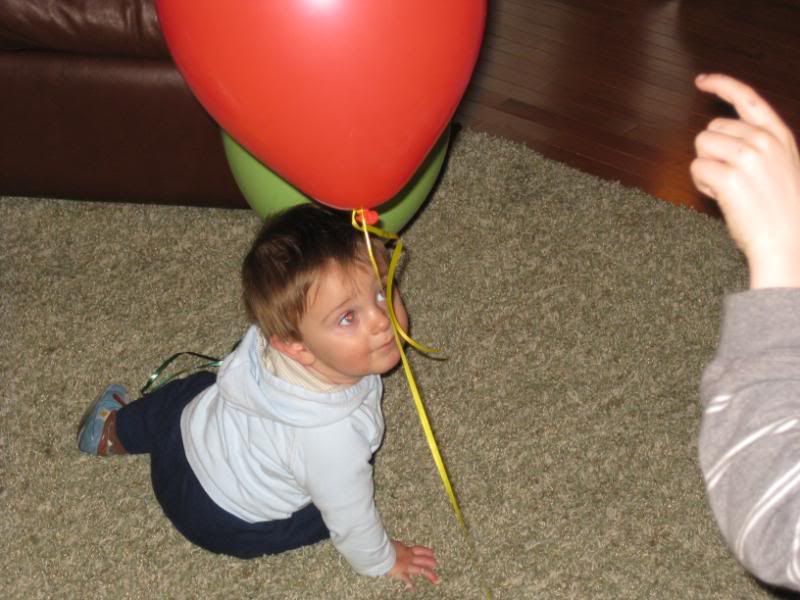 Happy Birthday Luke!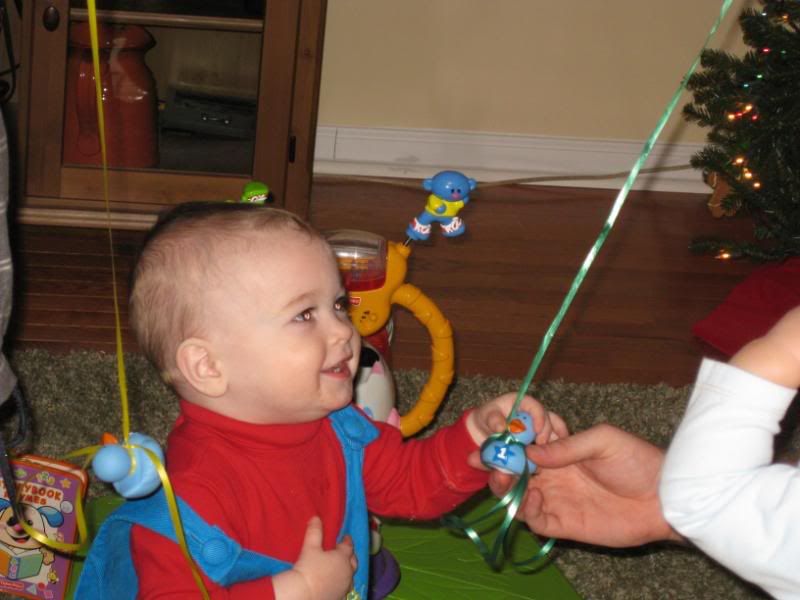 Gavin just being cute: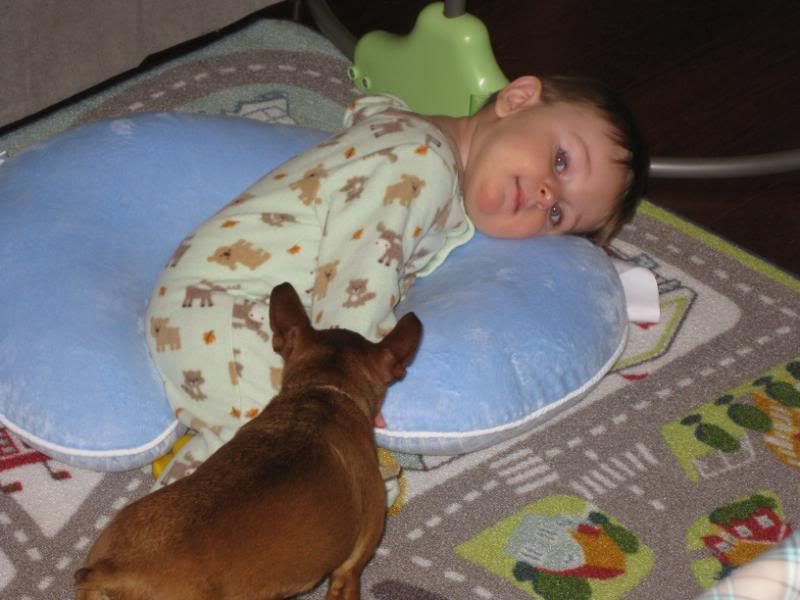 Getting into trouble…
Gavin riding on Daddy's shoulders: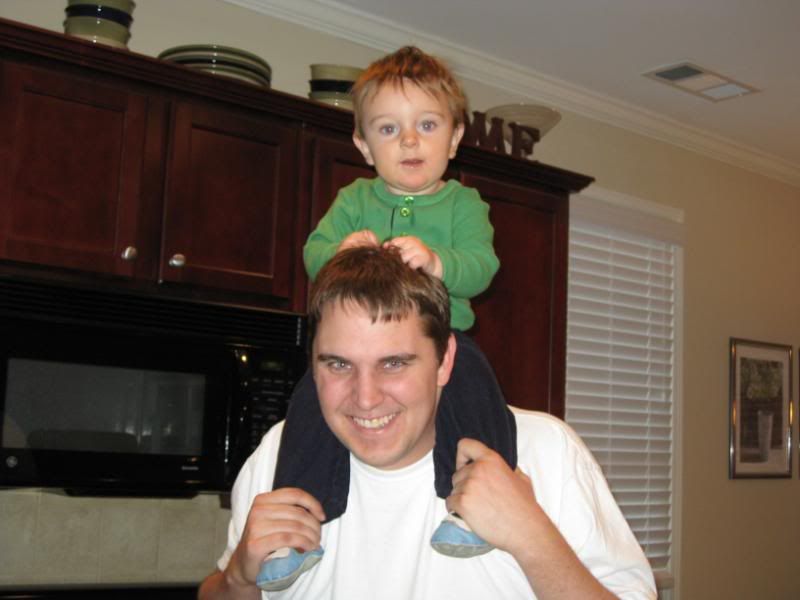 Our 2008 Christmas Card: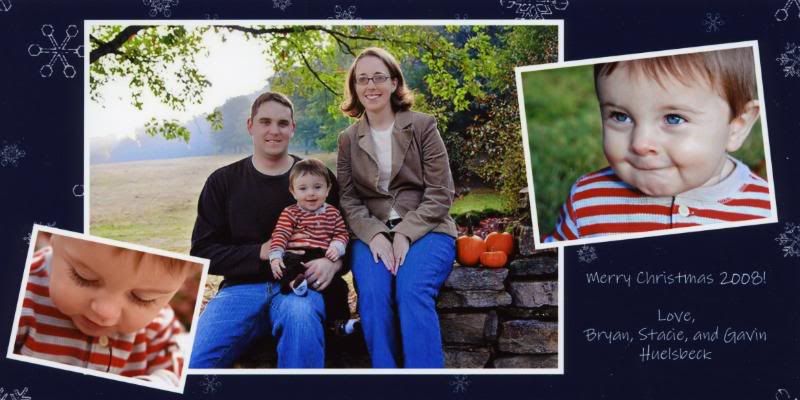 MERRY CHRISTMAS EVERYONE!