Saturday, November 22nd, 2008
Gavin has become proficient at a skill that can only be called the "butt shuffle."  He scoots across the floor on his butt.  Not sure exactly how, but one minute he's on one side of the room and the next he's on the other side.  He's also getting pretty good at standing and walking while holding onto the coffee table, bed rail, or around the perimeter of his play pen.  Forget crawling- that's not gonna happen!  He's going straight for walking.  We finally started baby proofing this week.  What a pain. Still no teeth at this point, I'd like to say I think they are close, but I really can't feel anything breaking through yet.  Right now, he's not feeling so great.  He's had an upset tummy for the last 3 days and basically every diaper change has been a dirty diaper.  Poor guy.  Poor mommy and daddy too!  But no fever and he's not getting dehydrated.  He's still his normal happy self.  Such a good baby!
We've been busy, as always.  Two weeks ago, Mommy went to Hershey, PA to the Chocolate Spa.  It was heaven, but I sure did miss my boys.  Then last weekend, we all went to Disney World for Gavin's first time!  We had a great time with Granny and Uncle Chris and Aunt Corrie and Cousin Coralyn.  Gavin did awesome!  He was totally happy to just ride around in his stroller all day (and all night!).  He liked all the rides, but "It's a Small World" sort of subdued him into this trans like state.  There's a picture of it below- the one where his eyes are glazed over!  He did great on the plane as well.  He's really becoming a good little traveler.  By the end of this year, he will have gone on 7 trips for a total of 4 states, 2 countries, and 14 flights!  All in a 6 month time span!  Pretty good for a baby, huh?
Next week is Thanksgiving.  That is so hard to believe!  Time has flown by!  It's almost time for Christmas decorations.  We've already been listening to Christmas music.  Gavin likes it and it's a nice break from Baby Einstein for us.
Well, that's enough from me.  Enjoy the pictures.  I've got a bunch this time!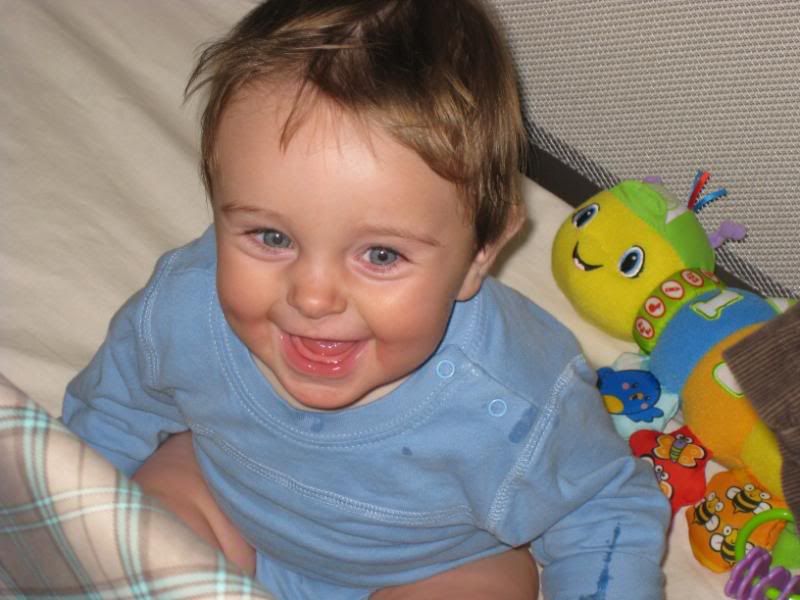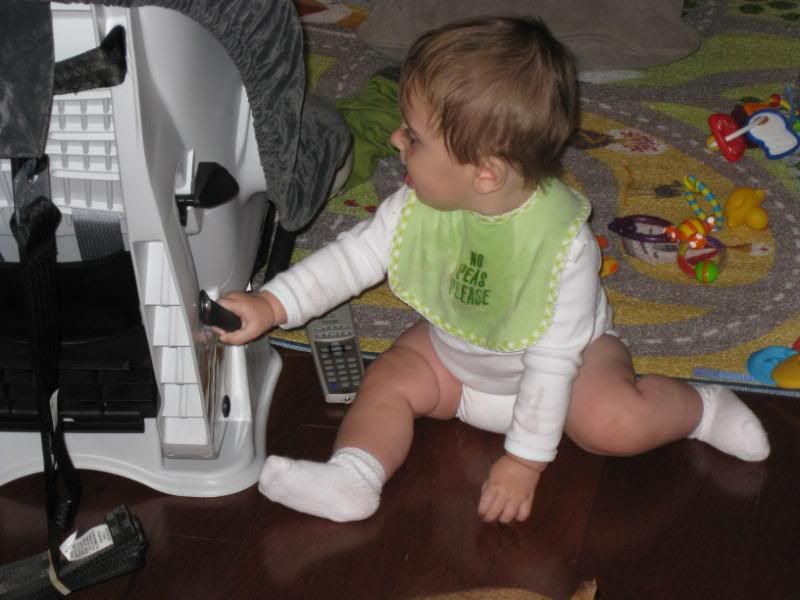 Daddy seems to think that if he gives Gavin an X-box controller, he'll learn how to play it sooner.  We shall see.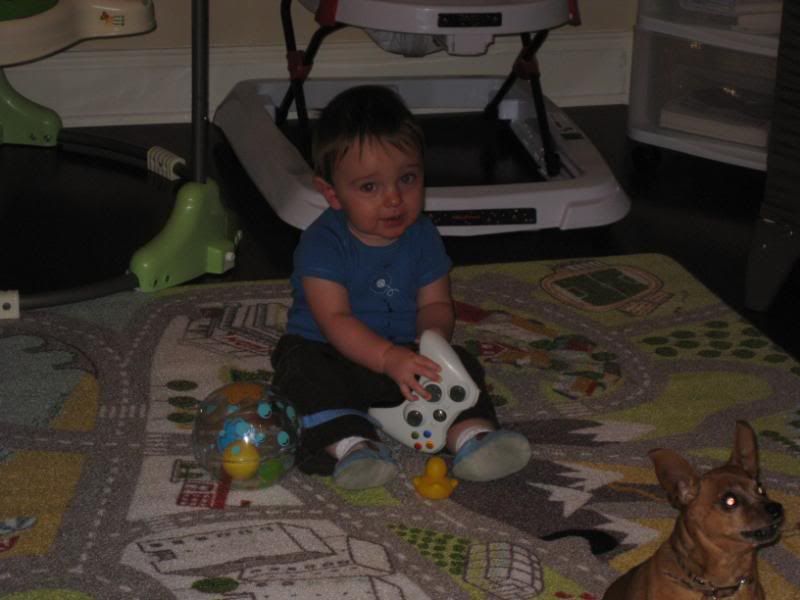 I just love this picture.  Especially his unbuttoned pants!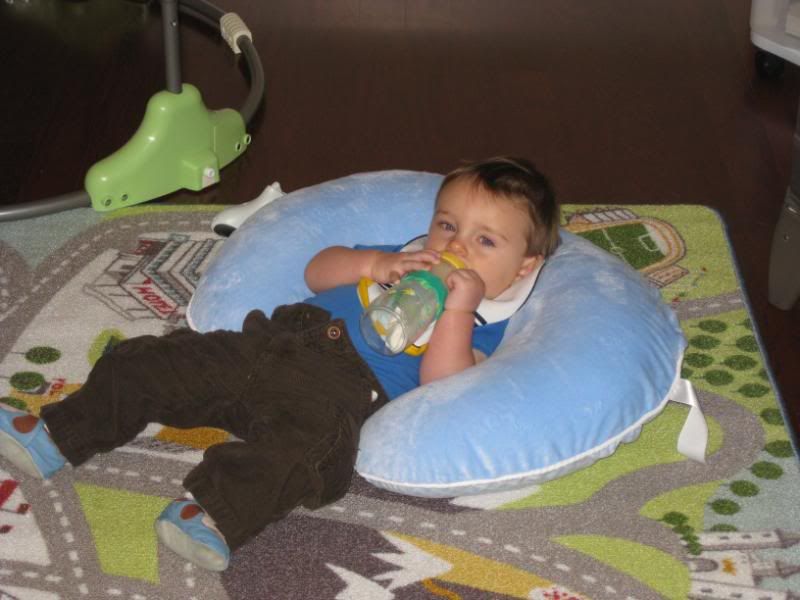 This is Gavin getting ready for lunch at school.  Isn't he so cute in the big boy chair?
OK, here's the one from "It's a Small World".  As soon as we got in the tunnel with the music, he just zoned out!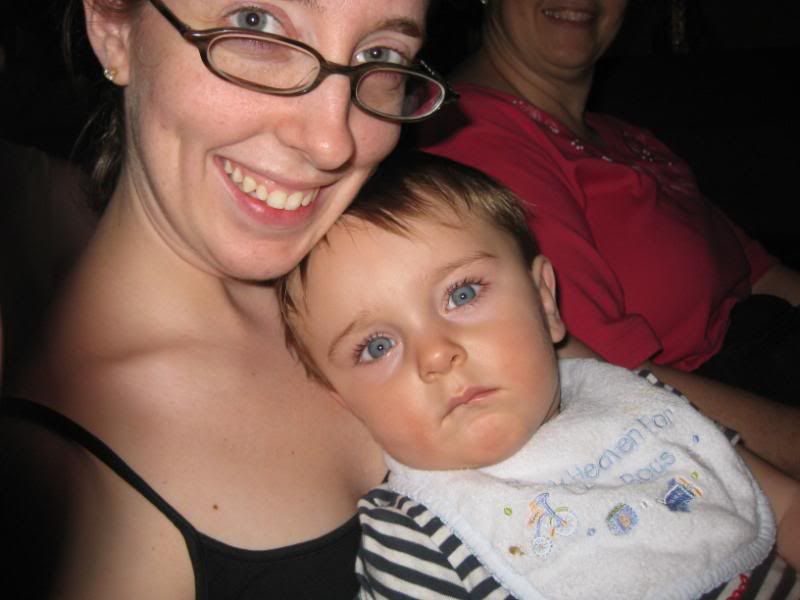 Coralyn in "It's a Small World"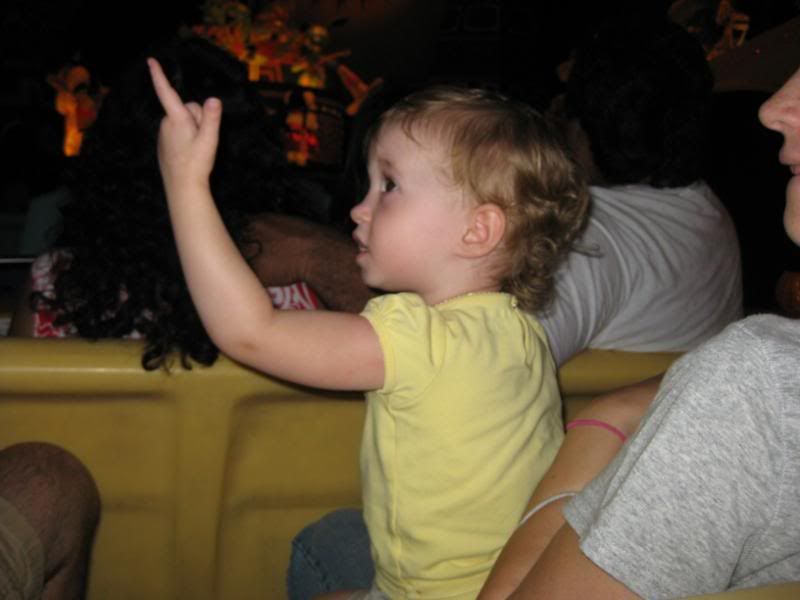 Chris and Coralyn on the Carousel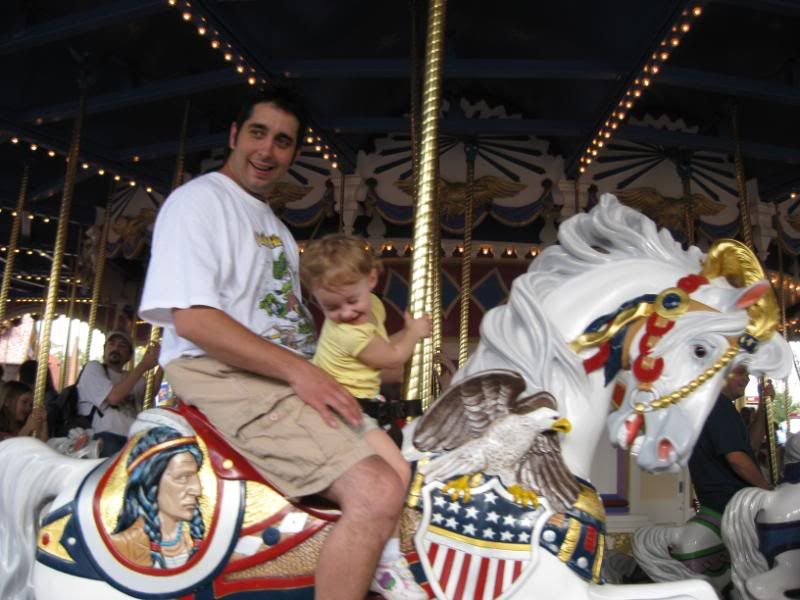 Gavin trying to pull the Sword in the Stone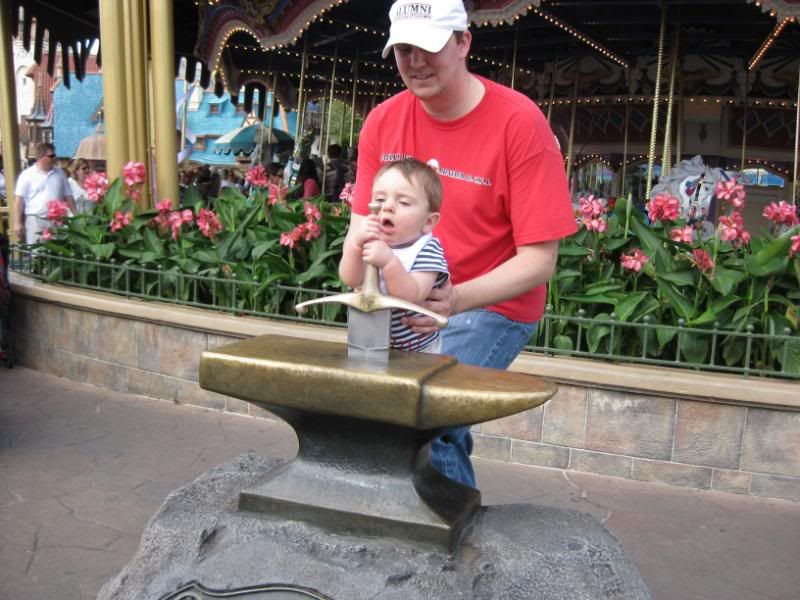 On the train at the Magic Kingdom: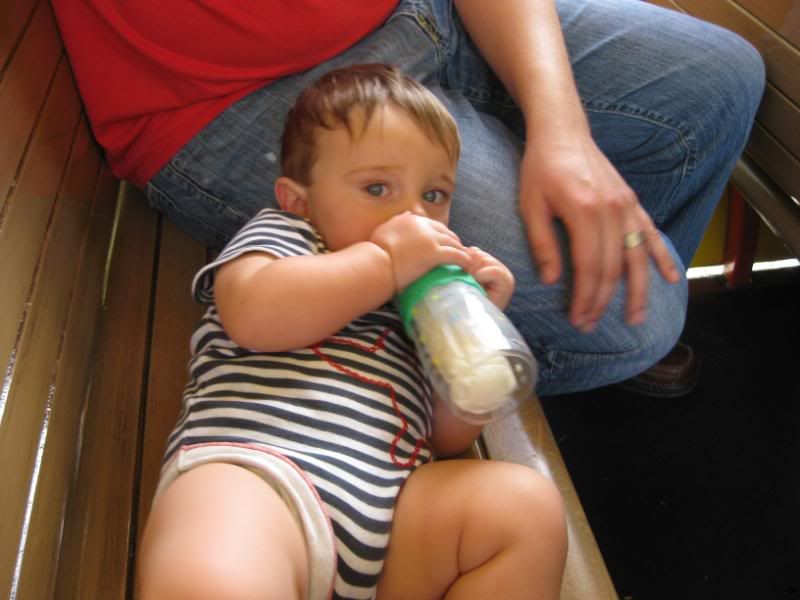 Tired boy…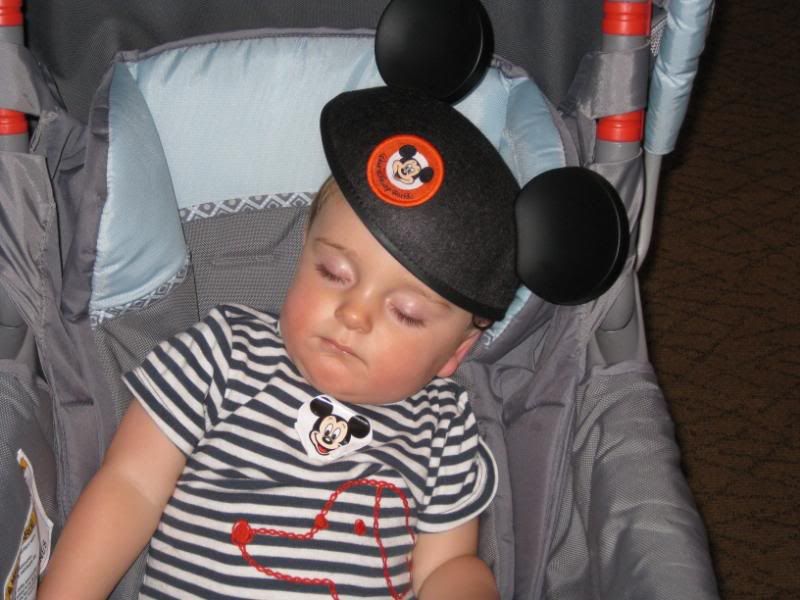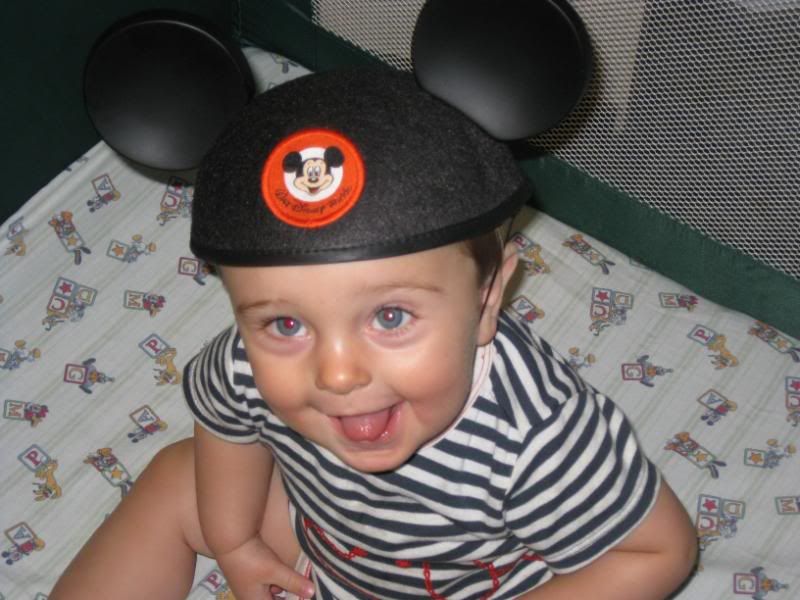 The kids loved meeting the characters…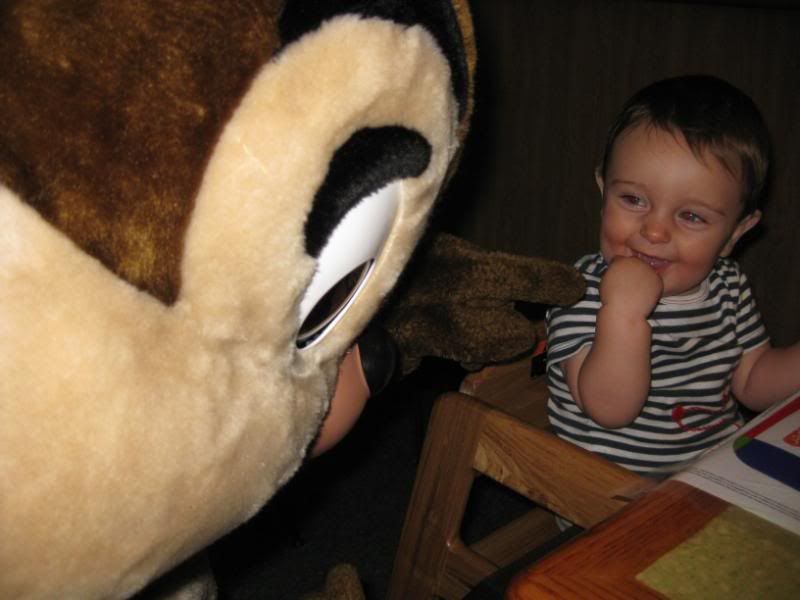 Gavin was especially interested in their noses: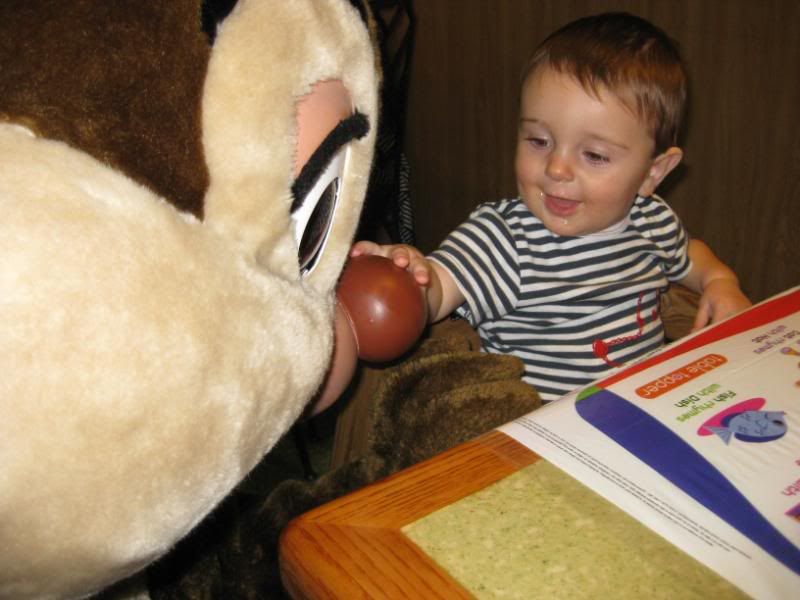 I just love the look on Chris and Coralyn's face here!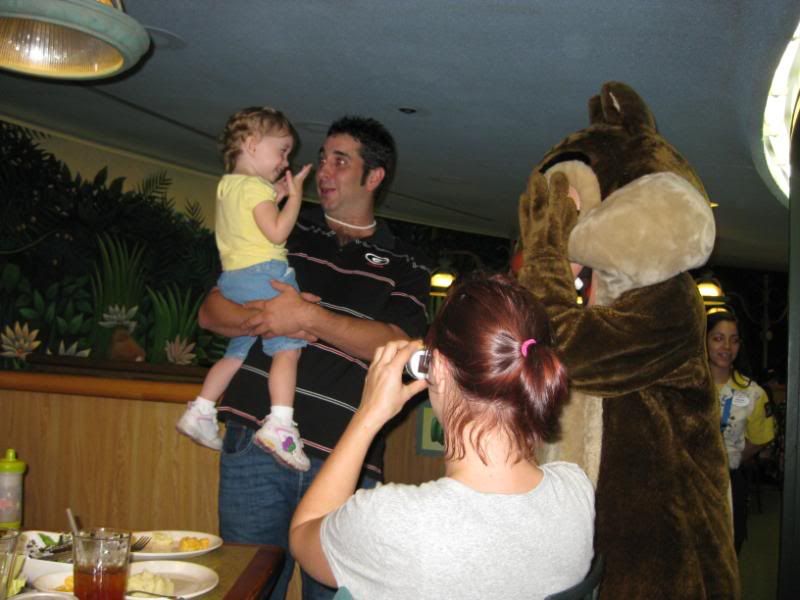 Again with the nose: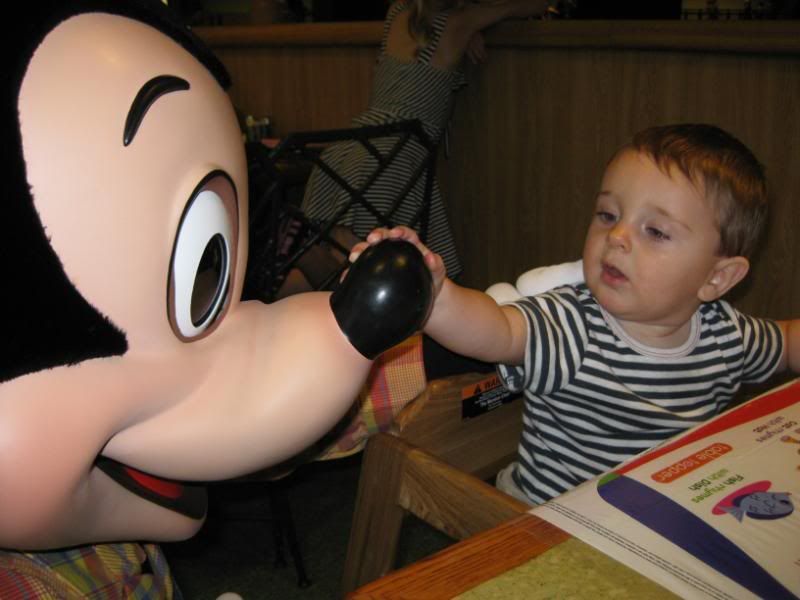 And of course Chris had to PICK Pluto's nose!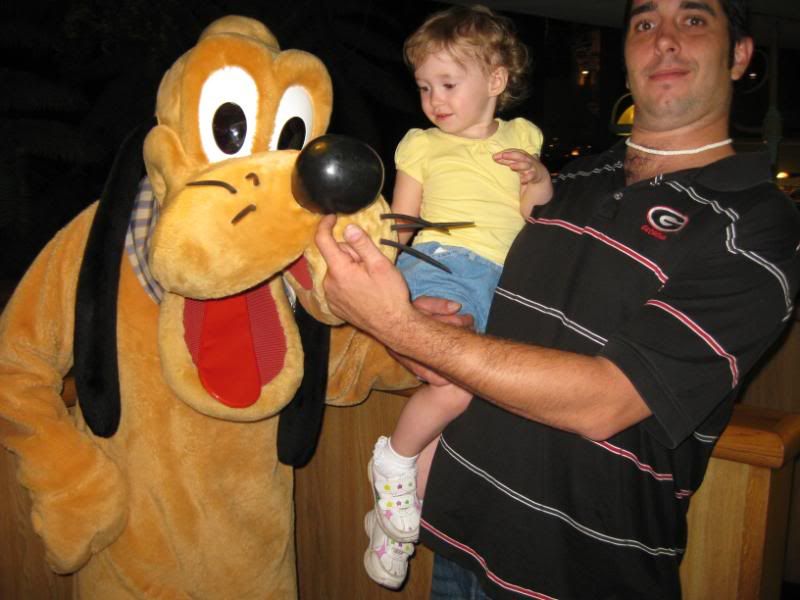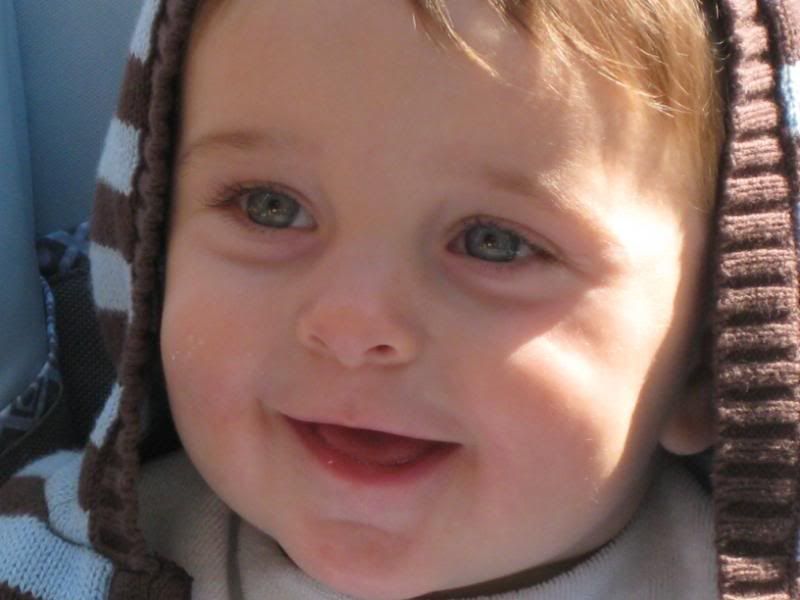 My handsome boys: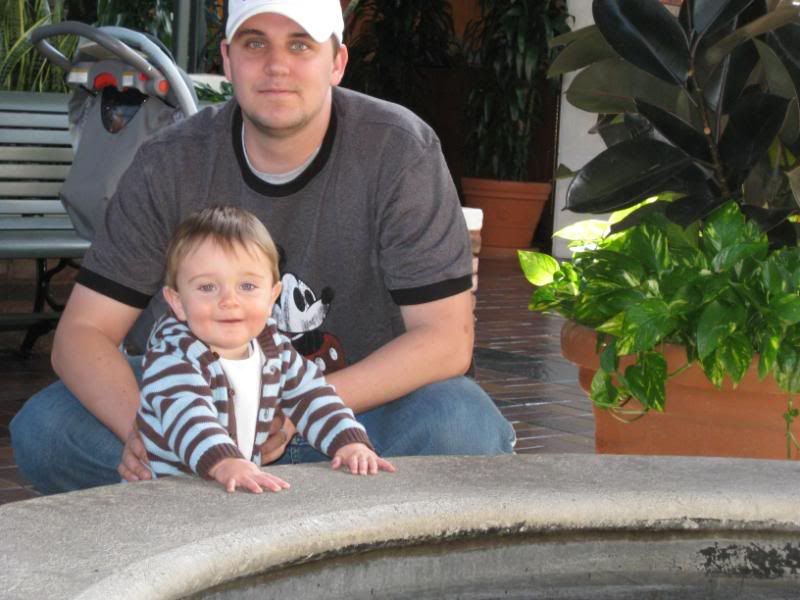 Our first family picture at Cinderella Castle: