Sunday, October 12th, 2008
We've had such a nice weekend!  I got a new camera last week and now we're back in business!  First we went to the zoo on Friday with Poppie.  It was great weather and all the animals were right up close.  I got some good pictures to share.  The orangutans were especially cute.  Check out the picture of them about to kiss.  They actually did a couple times but I haven't quite figured out the timing on my new camera yet! 
On Saturday, we went to a pumpkin patch.  Again, the weather was great and this was a really nice farm.  We will definitely go back next year.  I got lots of great pics of Gavin with the pumpkins- although he was much more interested in eating grass. 
 Today, we went to church and came home and mommy cooked a ton of meals to freeze while daddy and Gavin played.  Gavin never took a nap though, so he is currently passed out on the living room floor.  There is also a picture of this
Tomorrow is Columbus Day so mommy has the day off but daddy has to work
  Hopefully mommy and Gavin will get to go to the park and swing for a while. 
 I hope everyone else is enjoying this weather as much as we are.  I LOVE FALL!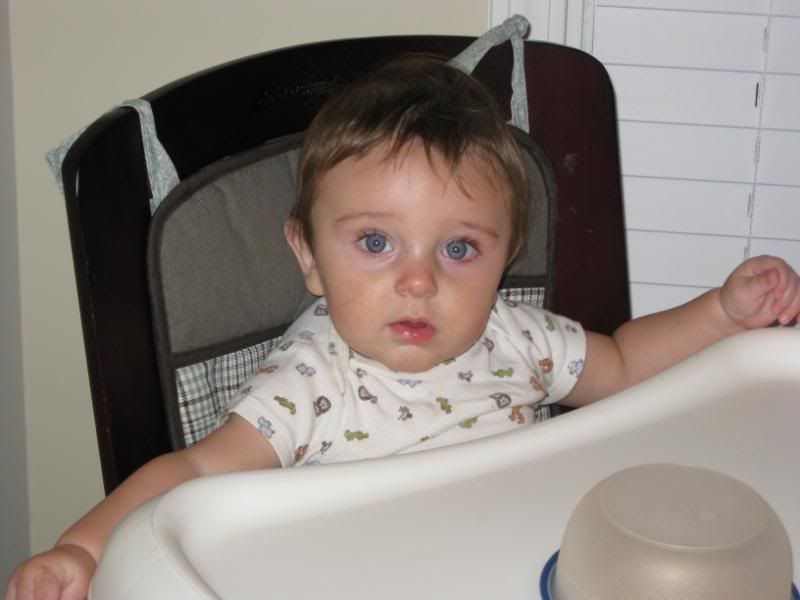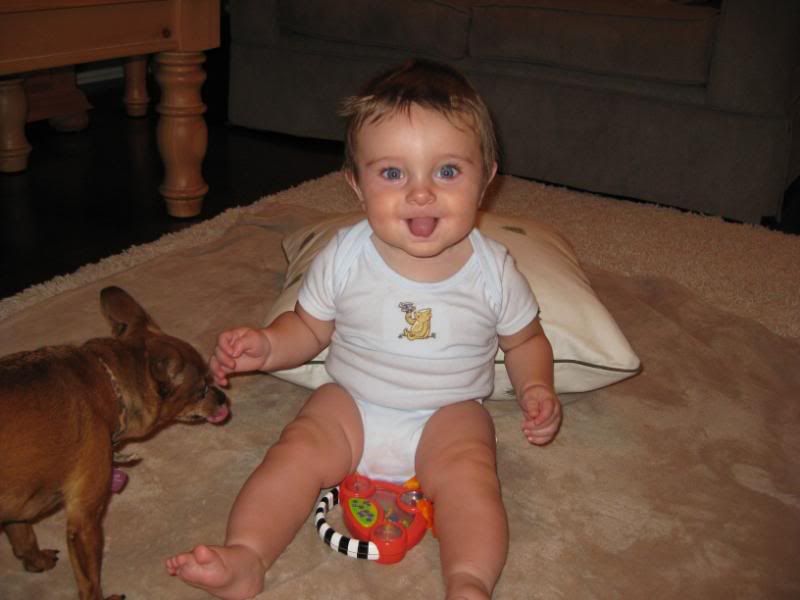 Gavin's favorite new trick… removing his socks!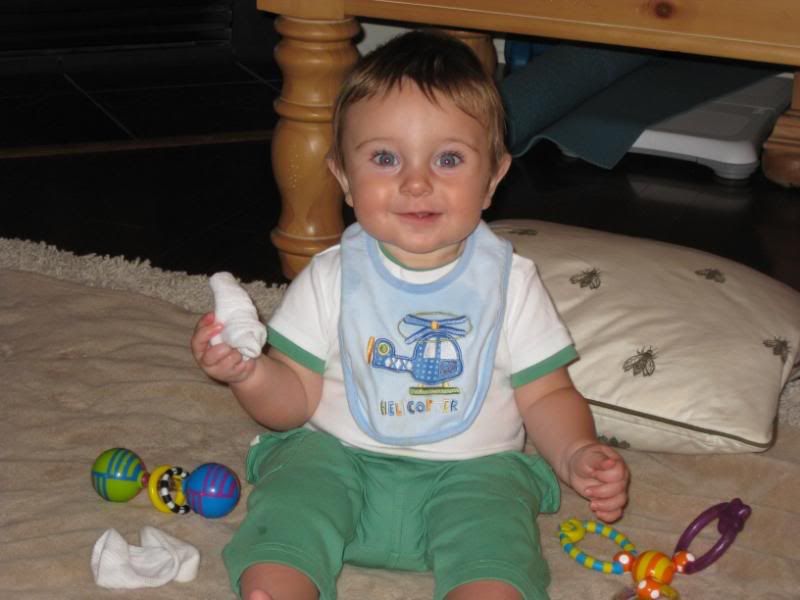 Yummy toes…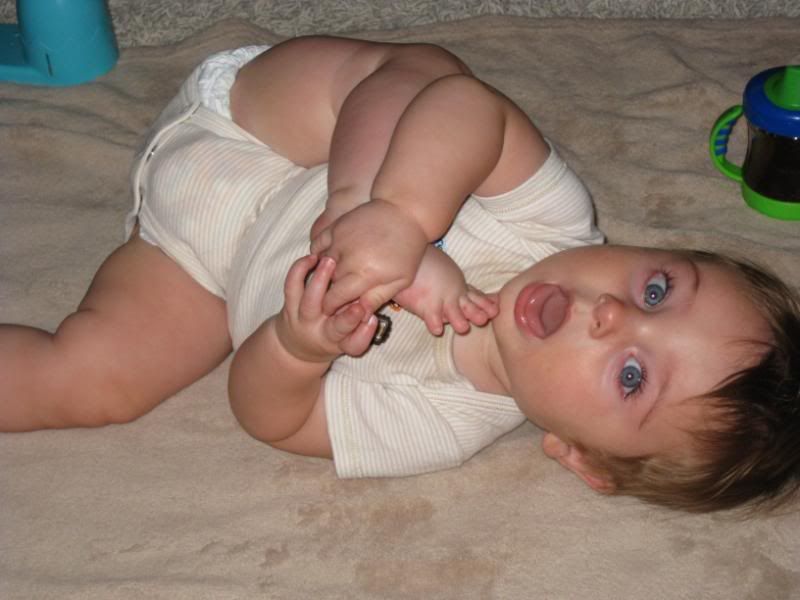 I love bath time…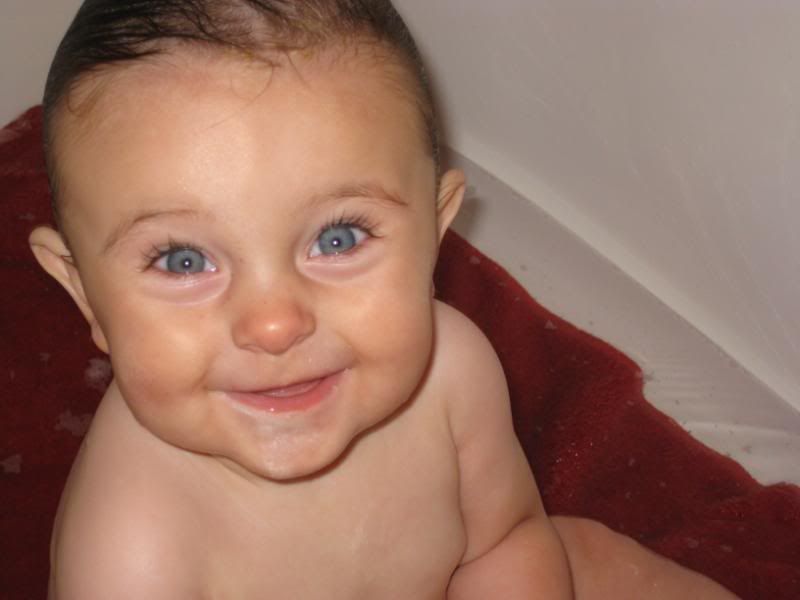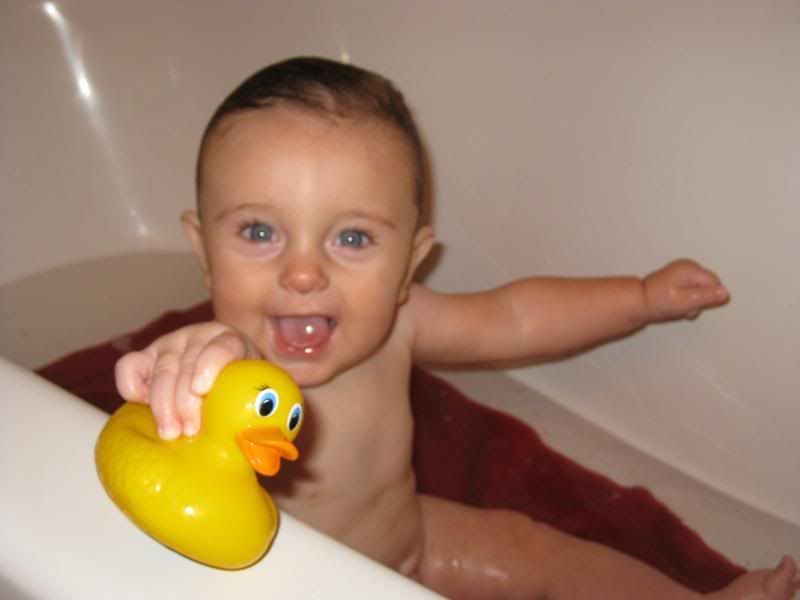 Baby gorilla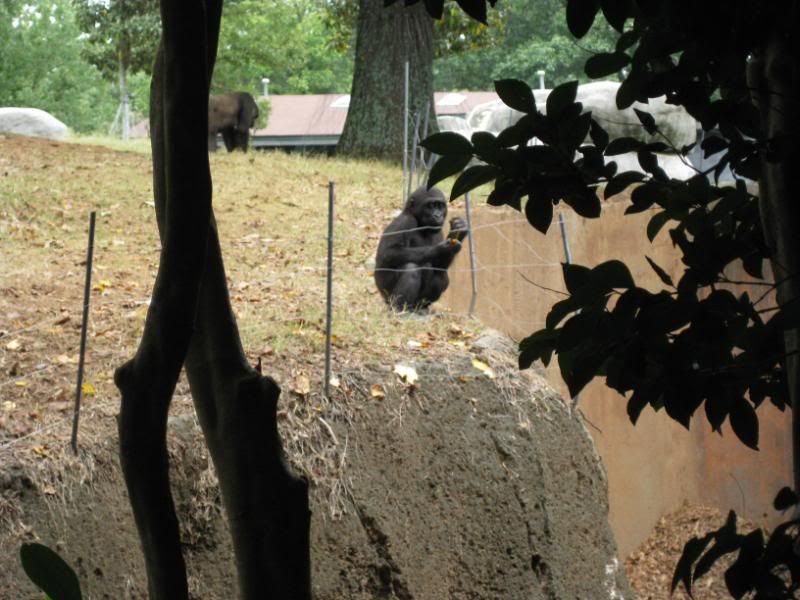 Daddy gorilla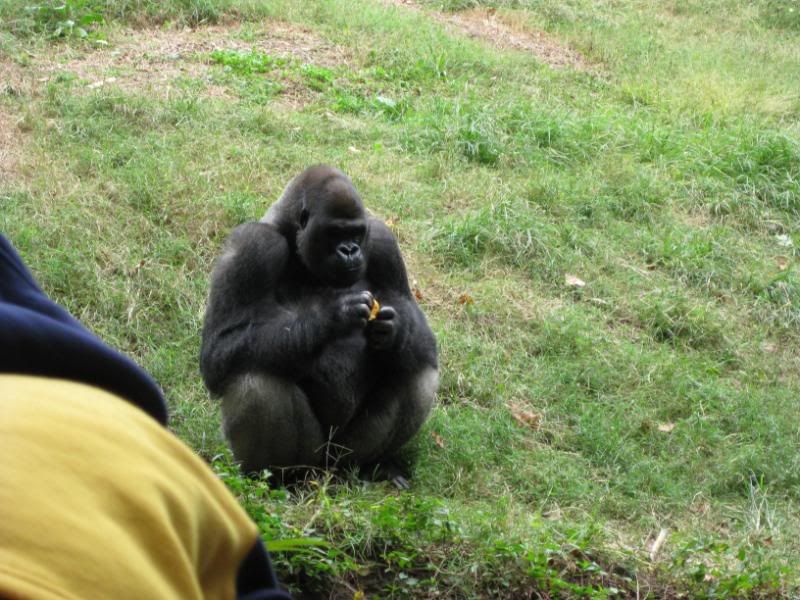 Kissing Orangutans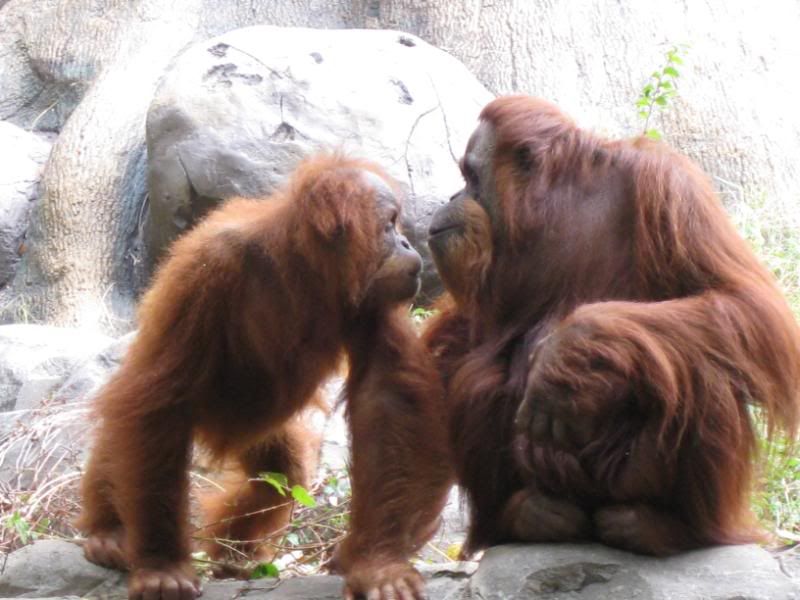 Naked Mole Rat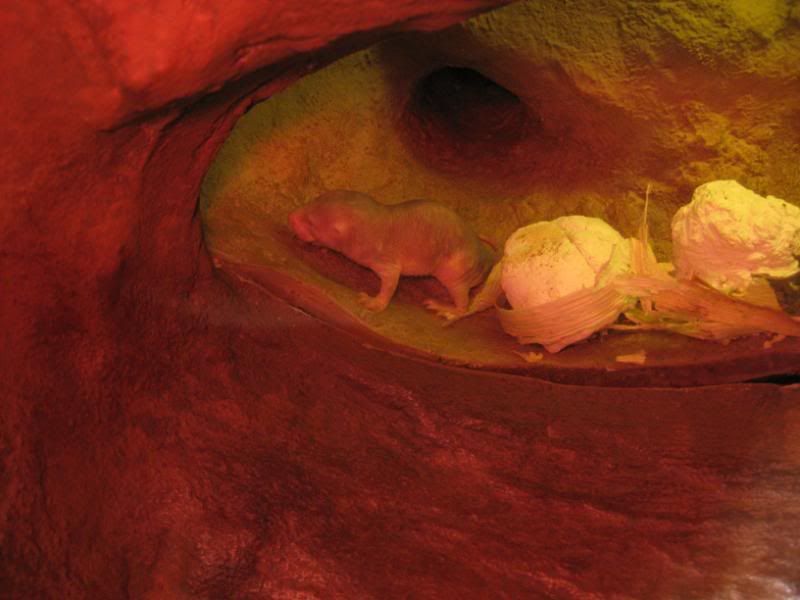 Elephant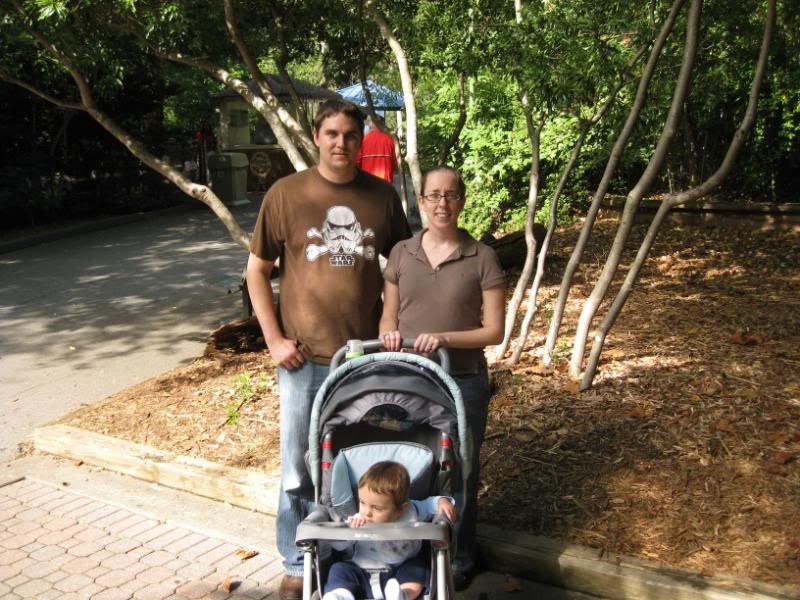 At the pumpkin patch…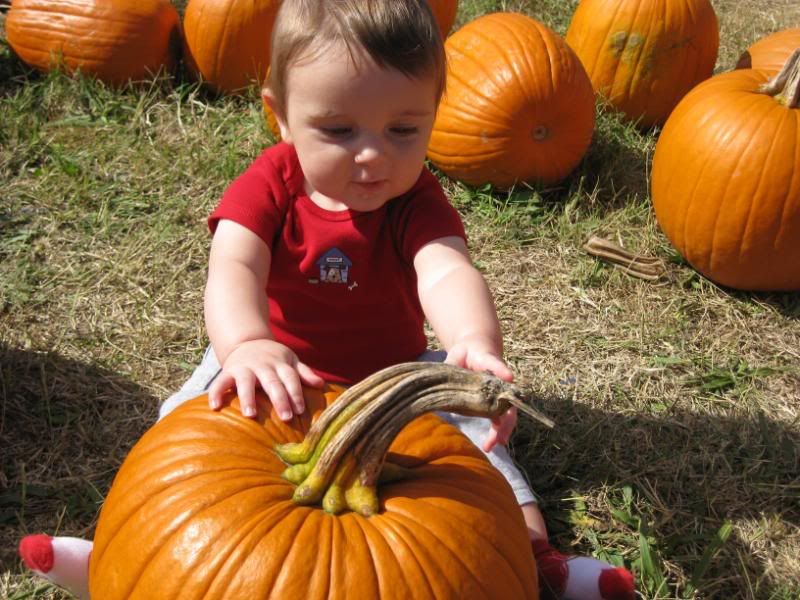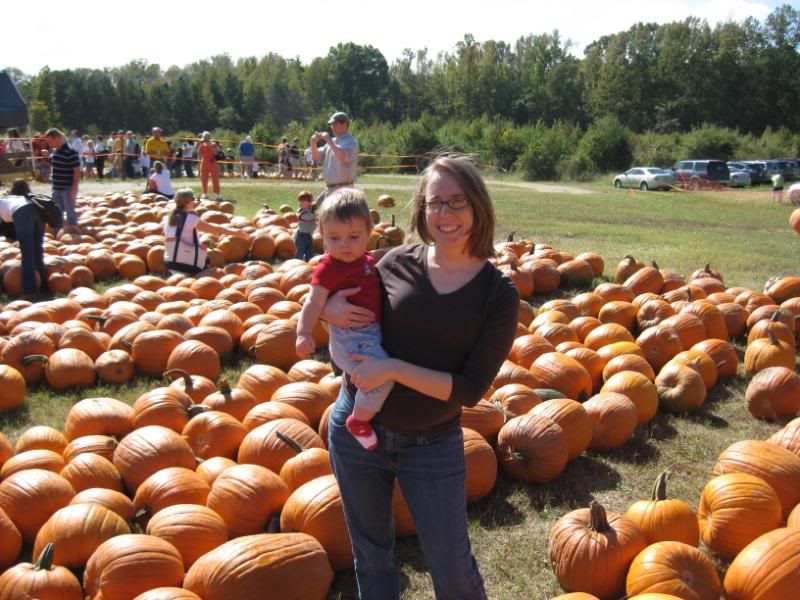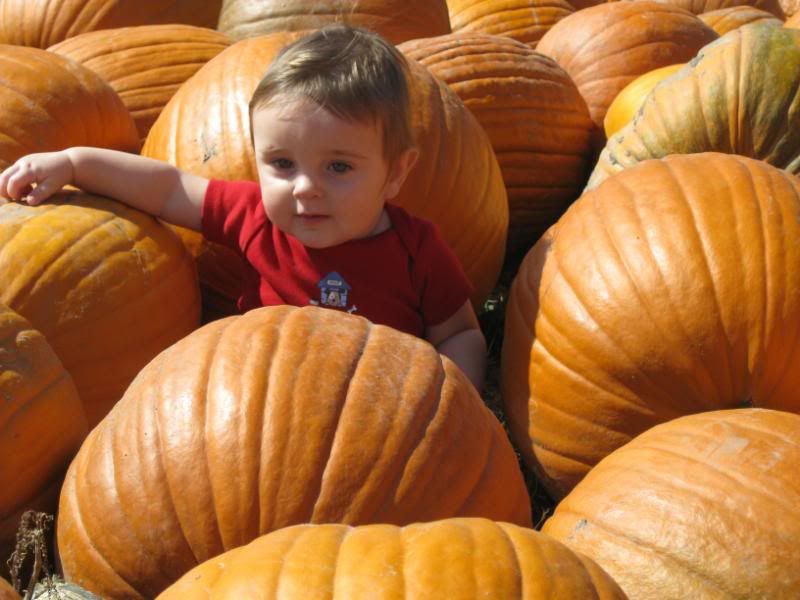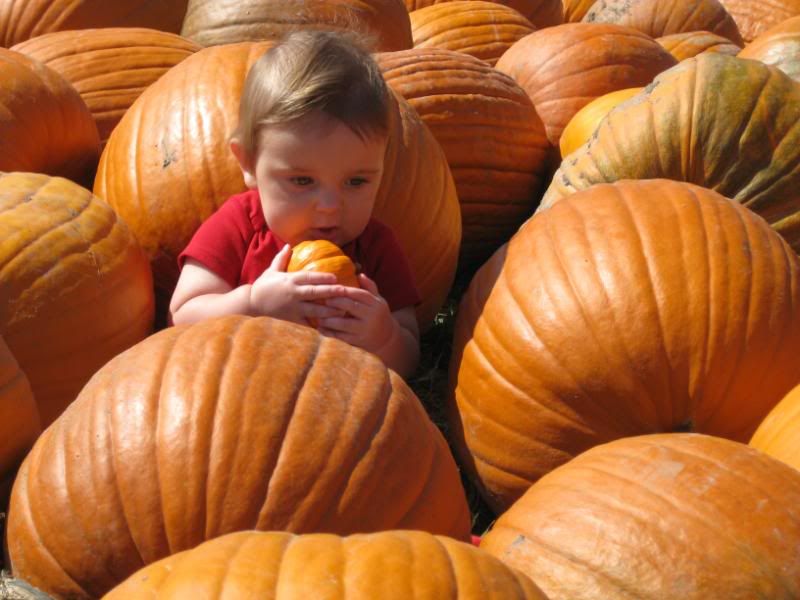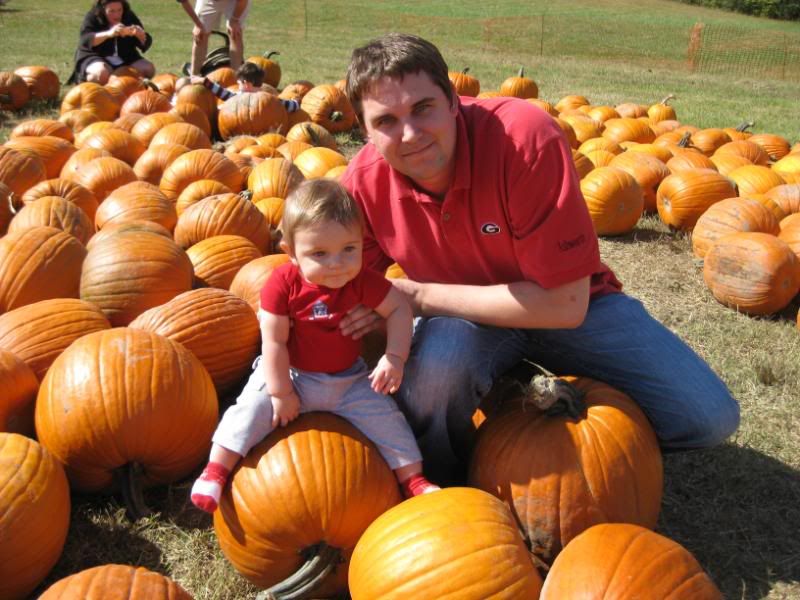 Sleepy time…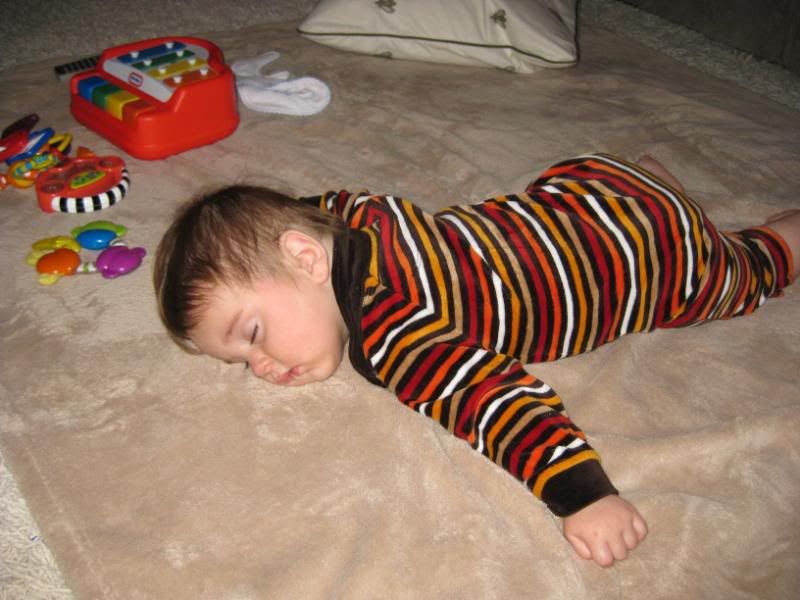 And just in case you weren't aware of the cuteness…
This one just makes me smile…